The 5 best

playgrounds

in Stockholm
1) Mulle Meck-Parken
Mulle Meck, called Gary Gadget in English, is a Swedish children's book and computer game character with his own themed playground in Solna, made of scrap. In addition to all the characters from Mulle Meck's world, there is also a children's library and Bagar-Birgit's patisserie. They are only open in summertime.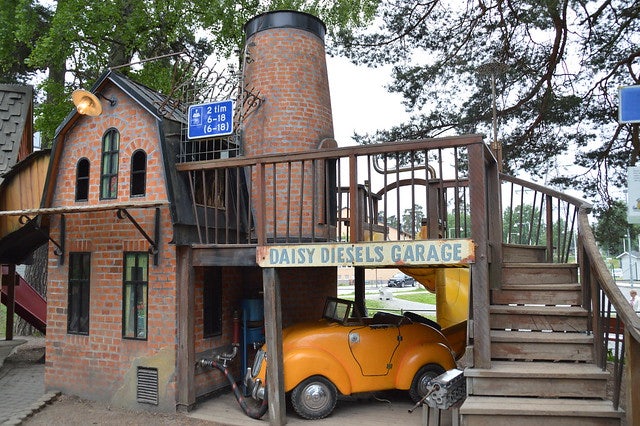 2) Rosendal
Rosendals Trädgård is definitely worth a visit for its lovely cafe, but it is also a childfriendly excursion. The children can enjoy themselves in the park's playground, amid century-old oaks and biodynamic crops or explore the hedge maze with an adult.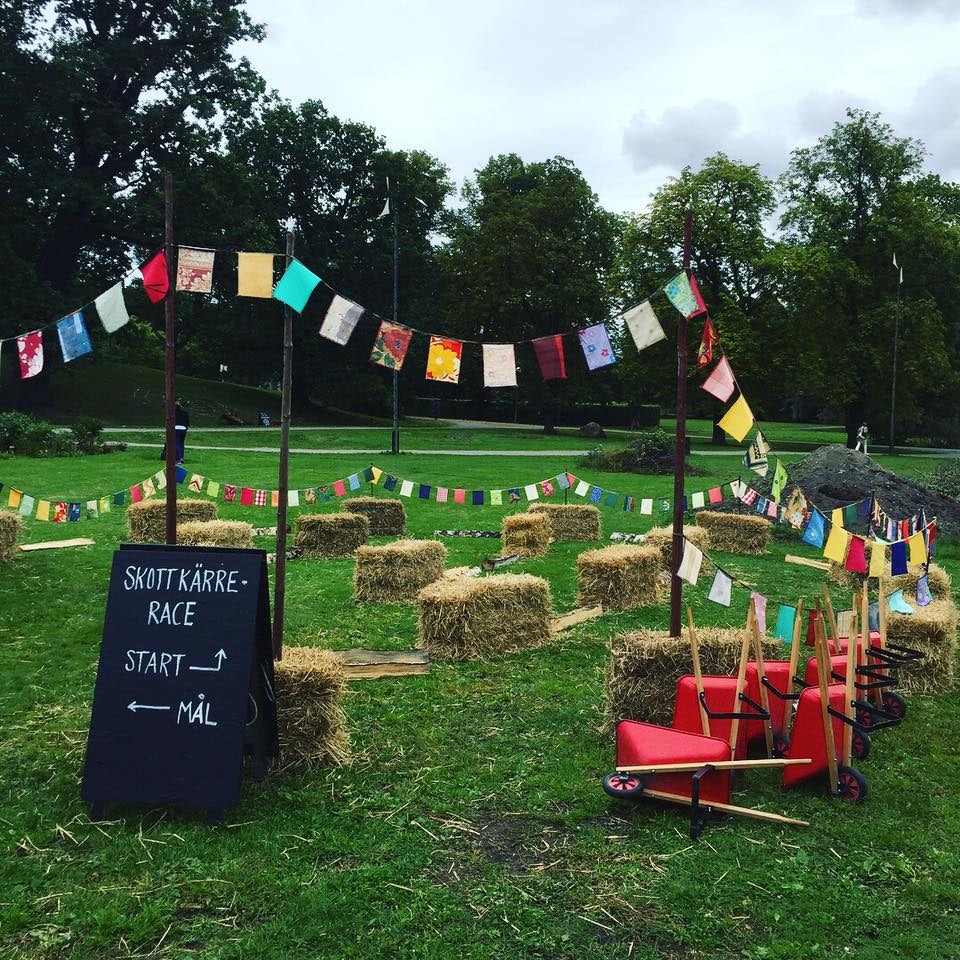 3) Anders Franzéns Park
It is not unusual for families to leave the frenetic city behind and visit Anders Franzéns Park in Hammarby Sjöstad. The playgrounds' design was inspired by the old shipyard that used to be here and is named after Anders Franzén, the amateur naval archaeologist who discovered the wreck of the Vasa galleon.
4) Bryggartäppan
An area hidden behind house façades and fences near Nytorget has been transformed into a miniature version of Södermalm, as featured in Per Anders Fogelström's classic novel City of My Dreams. Children can learn more about the old times, working with old tools in the smithy, or play hide-andseek in the textile factory.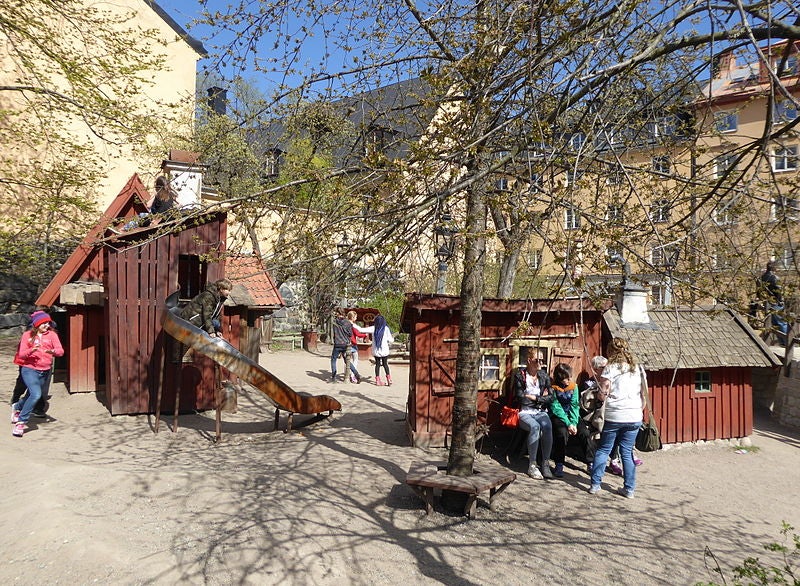 5) Kristinebergs Slottspark
Kids and parents across the city spread the rumour about 'Uggleparken' since this playground was completed in 2013. With two giant owl-shaped slides, carrousel mushrooms, beetles to climb and a maze in the shape of an anthill, the Danish architects of Monstrum created a sustainable wood playground that is challenging and alluring for kids of all ages.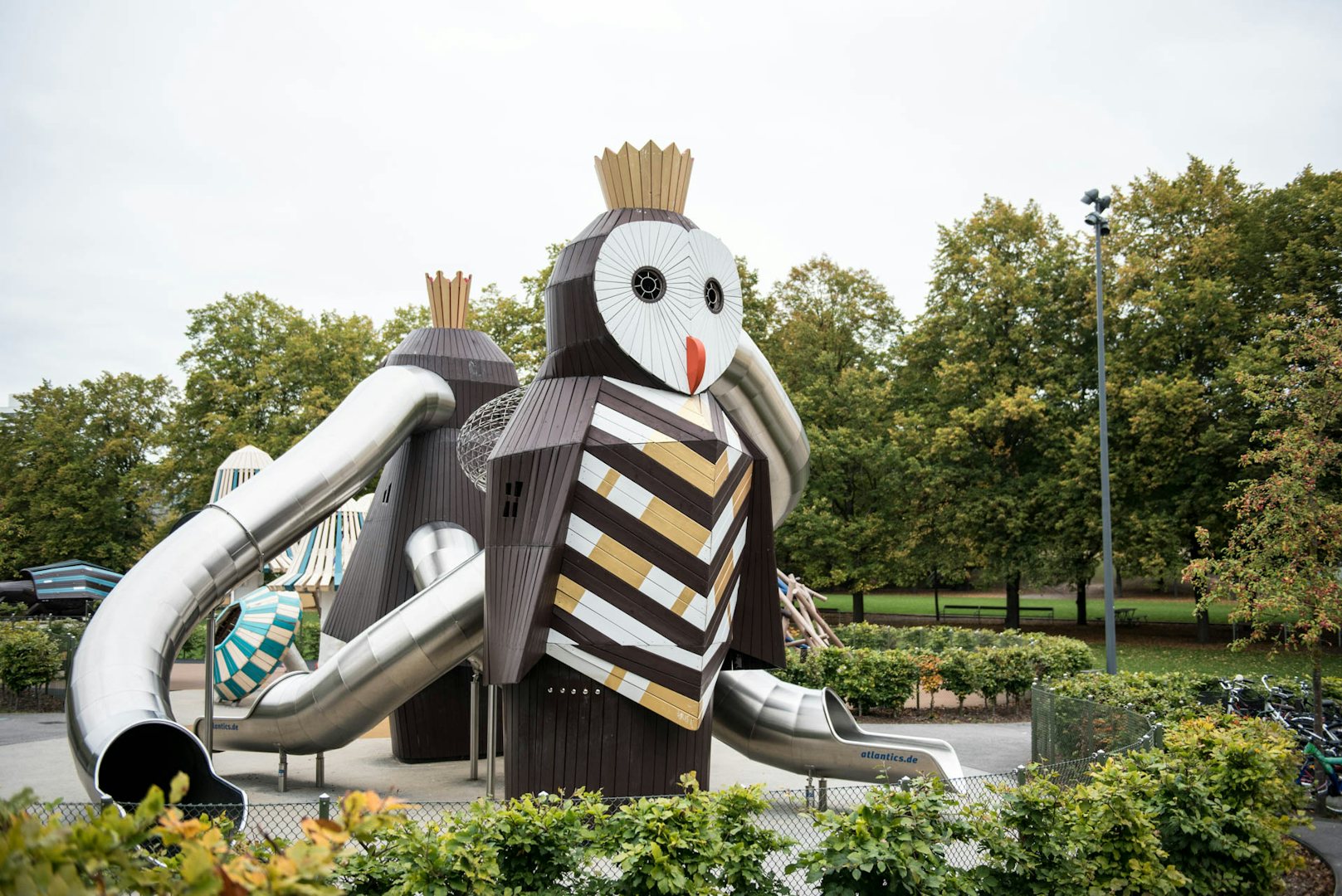 Suggestions?
Want to share new hidden secrets in your hometown? Are you the author of the next hot city guide? Or do you want to team up in some other way? We look forward to hearing from you!
Contribute
| | |
| --- | --- |
| Already a member? Log in. | New here? Sign up. |