5 lovely

boutique

hotels in Istanbul
1) Galata Antique Hotel
A beautiful neo-renaissance apartment building designed by Alexandre Vallaury in 1881 (for the French Levantine businessman Mr. Henri Hypollite Décugis and his family) is now the Galata Antique Hotel. Individually decorated rooms have a simple yet elegant design while breakfast is served on the roof terrace with a great Istanbul view.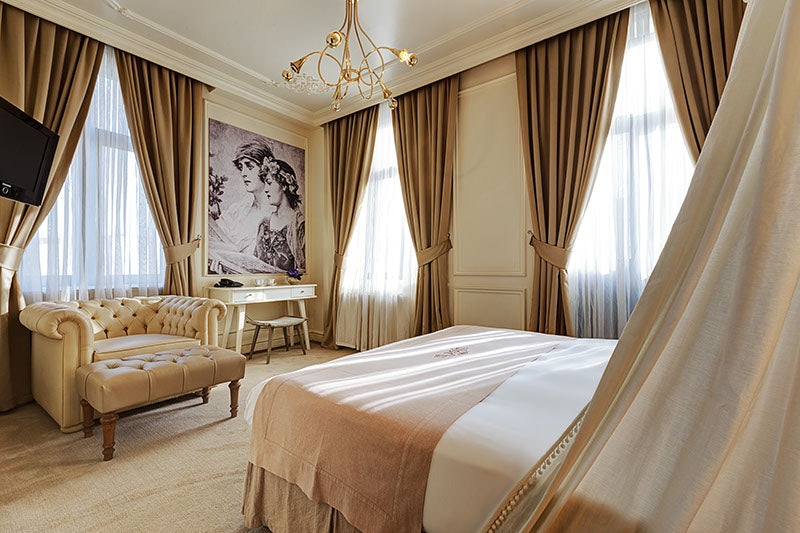 2) Georges Hotel
Inside a 19th-century apartment building with a very Parisian vibe in its muted elegance, Georges' rooms have marvellous views from floor-to-ceiling French windows, while the glass elevator leads guests up to the candlelit terrace restaurant and bar.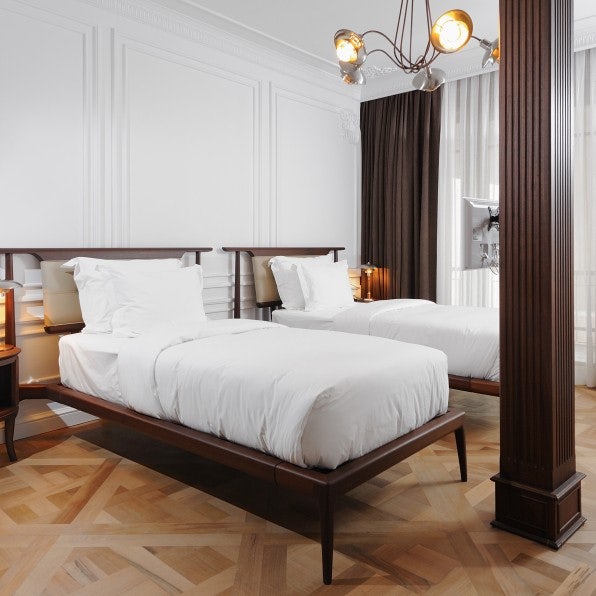 3) Tomtom Suites
Tomtom Suites is housed in an elegantly renovated building originally constructed as the Soeurs Garde-Malades Apartment in 1901 for the Franciscan nuns. Stay in one of the twenty modern rooms and enjoy breakfast or dinner at the Michelinstar worthy Nicole Restaurant on the top floor with gorgeous views.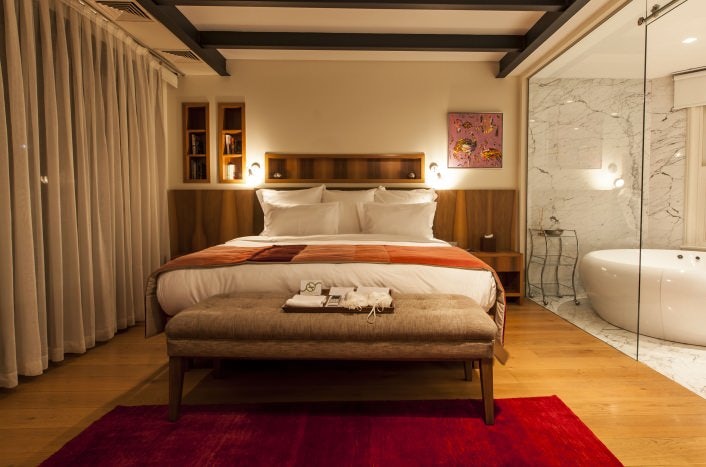 4) Corinne Hotel
Inside an Ottoman neoclassical apartment built in 1911 by the architect Kemaleddin Bey, the Corinne Hotel seamlessly brings together modern design with original antique touches. A great opportunity to stay in the historic Çukurcuma quarter, the hotel has its own art gallery and terrace restaurant.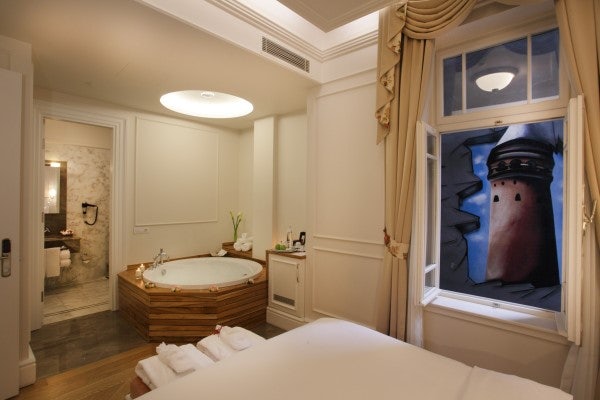 5) Karaköy Rooms
In another elegantly renovated 19th century apartment building, right above Karaköy Lokantası (one of Istanbul's best restaurants), Karaköy Rooms offers retro-chic abodes that feel nothing like a hotel and more like a second home. Try to book one of the Deluxe Rooms with a marvellous sea view.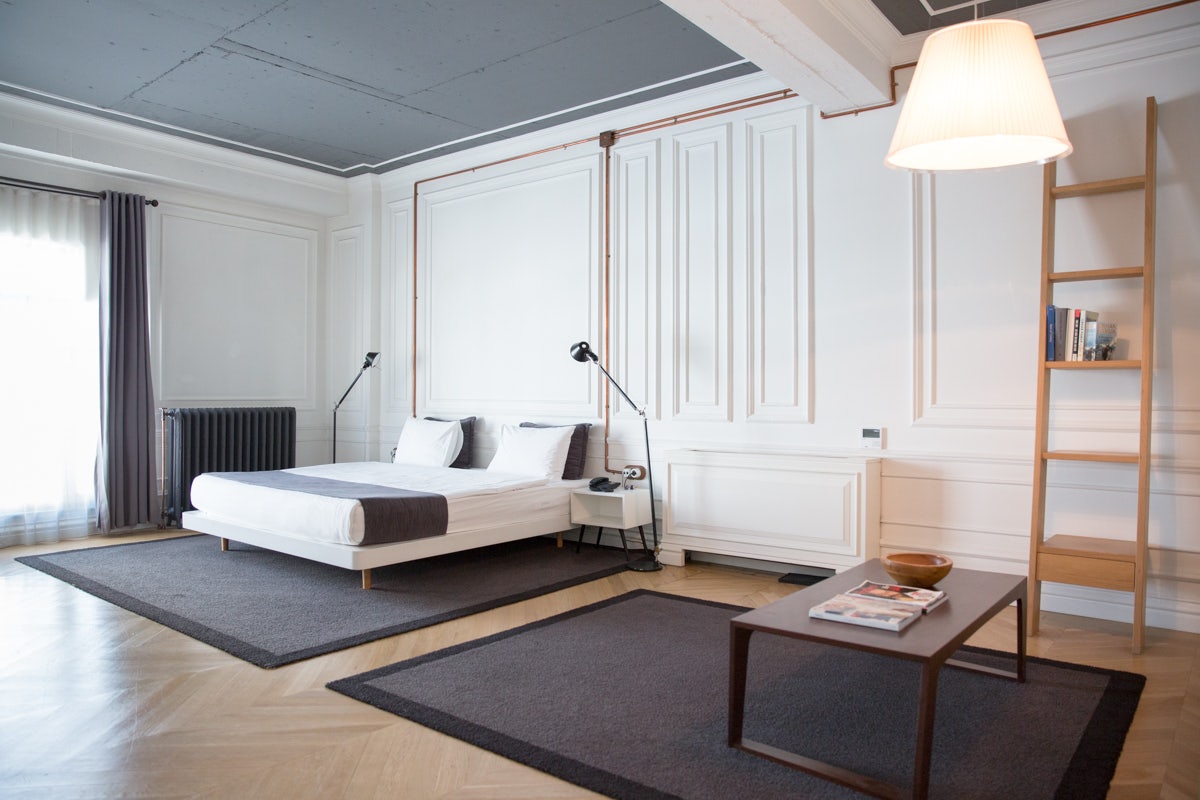 Suggestions?
Want to share new hidden secrets in your hometown? Are you the author of the next hot city guide? Or do you want to team up in some other way? We look forward to hearing from you!
Contribute
| | |
| --- | --- |
| Already a member? Log in. | New here? Sign up. |