8 great

spring activities

in Belgium
1) Verbeke Foundation
Here is one of the strangest spots in Belgium. It looks like a junk yard next to a motorway, out in the middle of nowhere. But this unexpected location is home to one of the most astonishing private art collections in Europe. It's not easy to find, even with the best map. You have to look out for the McDonald's sign poking above the trees. Then you might spot a small sign pointing to the Verbeke Foundation. Turn off the road here and look for a parking space among the rusting cranes and heaps of wood. Geert Verbeke used to run a road haulage business on this site. He turned the place over to art in the summer of 2007. It has slowly evolved into a rambling, overgrown collection with strange rusting sculptures hidden among the trees and odd art creations stored in an enormous glass greenhouse. Verbeke has acquired some striking art works over the years, including a giant vase by Andrea Branzi that once stood in the courtyard of the Ghent Design Museum, a group of realistic horse sculptures by Ronald de Winter and a collection of Theo Jansen's curious moving creatures called Strandbeesten. Visitors receive a little map to navigate around the site, which lists more than 60 works dotted around the wilderness. Some are so well hidden almost no one ever finds then, like Ryan Mendoza's White House, an abandoned Detroit building in a remote clearing in the woods. The collection also includes the vast Archive for the Future by the Dutch artist Jacobus Kloppenburg, which occupies a warren of little rooms inside 13 stacked shipping containers. Most of Kloppenburg's works were destroyed by Amsterdam city council when it removed 52.000 kilos of art from his house in 13 containers. Here you can see all that remains. The Verbeke foundation provides space where artists can work on temporary projects while living in a small farmhouse. It also has a restaurant with a terrace, an artificial lake and two art installations where you can spend the night.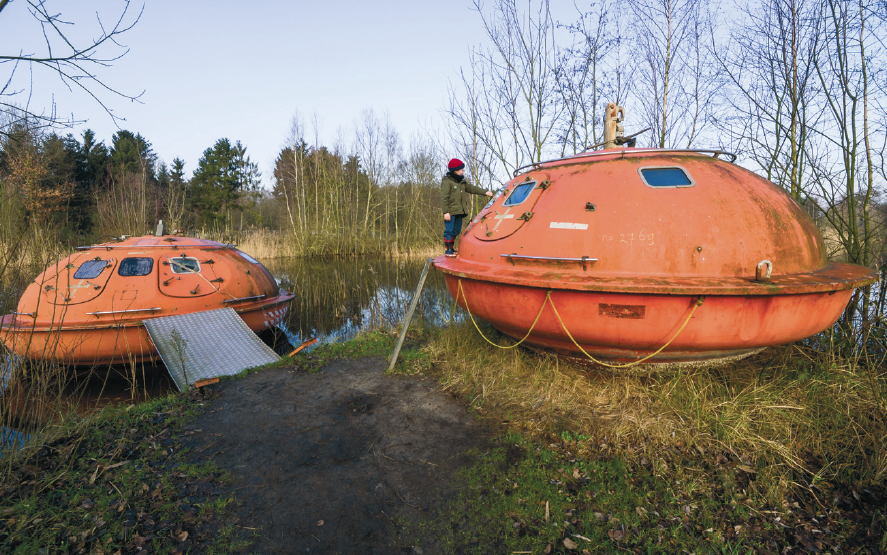 2) Cycle through water
A cycle trail near Bokrijk open air museum includes a stretch called Cycle through Water. It takes you on a metal bridge sunk below a pond so you are literally under the water. The short stretch through water provides an unusual view of ducks floating past at eye level. The route is signed from the Bokrijk car park as 'Fietsen door het water' (Cycle Through Water). It forms part of a plan to attract cyclists to Limburg by creating exciting new experiences, such as cycling across the moors and cycling through the Kanne caves. Located between cycle points 98 and 91.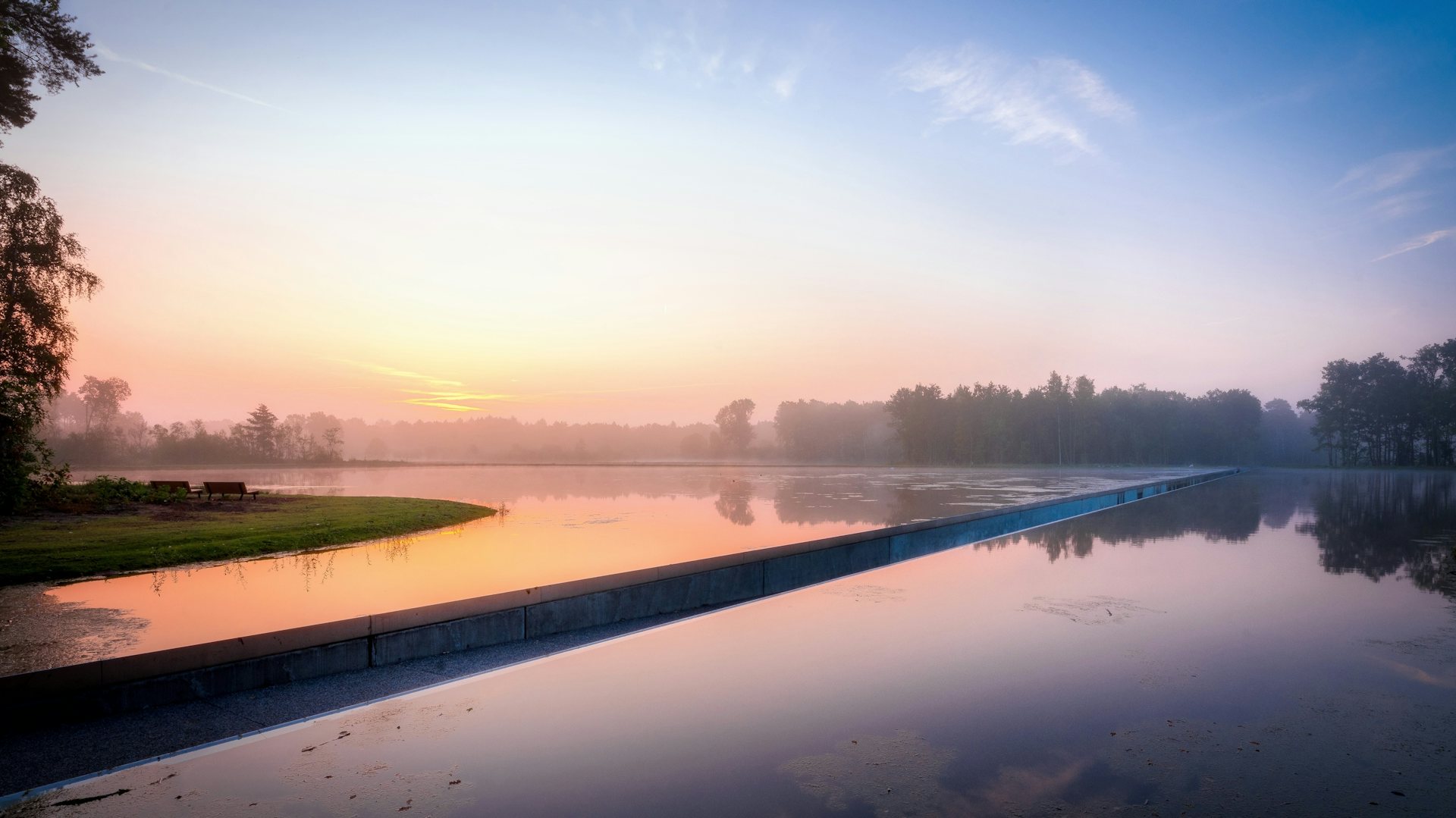 3) Hoge Kempen National Park
This national park was created a few years ago in an area of abandoned mines close to the Dutch border. It's an inspiring conservation project copied by other countries. The park has four main entry points leading to vast areas of woodland and heath with the odd mining relic poking up out of the ground. The main entrance to the park stands close to a coal mine abandoned in 1987. Here you find a visitors centre, a large cafe and a playground. You pay a small fee here to walk along marked trails and climb to the top of an abandoned slag heap for a sweeping view of woodland and flooded quarries.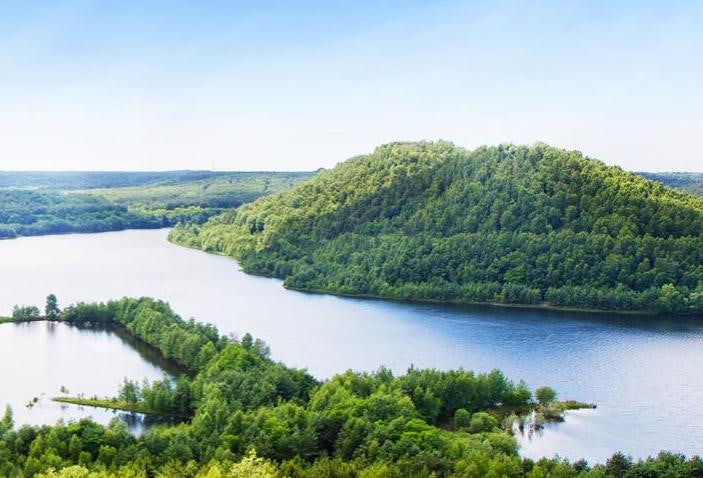 4) Parc Josaphat mini golf
The most beautiful mini golf course in Belgium is squeezed into a narrow strip of land next to Parc Josaphat. The course was designed by Belgian landscape architect René Péchère, who created a beautiful course next to a little cafe. Open Wednesdays and weekends.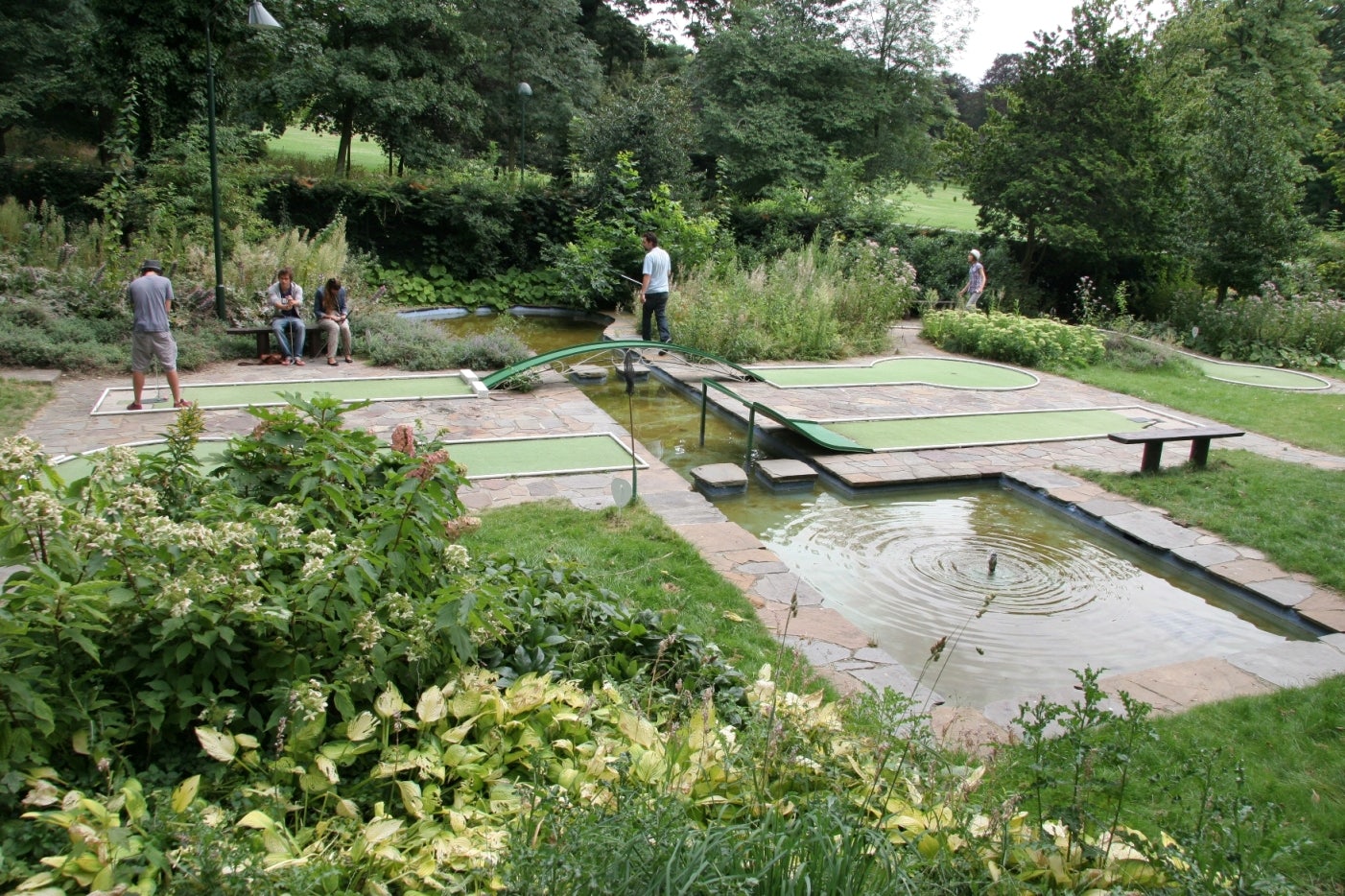 5) Zaterdagmarkt
Saturdays 8AM to 4PM. Antwerp's multicultural food market is held under a huge glass canopy on the Theaterplein. Stallholders sell fruit from Limburg and fish from Ostend, alongside exotic street food from North Africa, Asia and Turkey.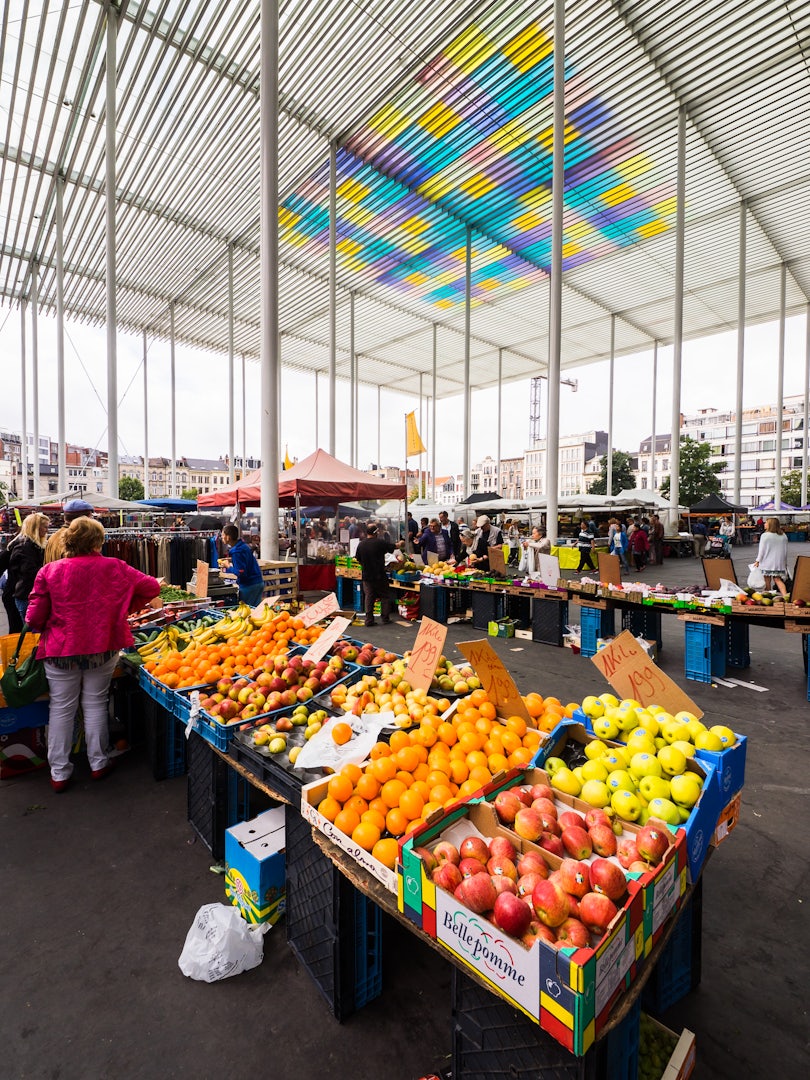 6) Droogdokkenpark
The city's latest landscaped park is too new to be marked on Google maps, but it's not too hard to find. Just follow the river north until you come to the waterside site. Part of an ambitious 15-year plan to revitalise the Scheldt waterfront, the Droogdokkenpark (Dry Docks Park) is dotted with benches where you can enjoy a spectacular view of the spires of the old town, Het Eilandje and the Sint Anna beach on the opposite bank. Nearby, an abandoned industrial building has been turned into kids' workshop Stormkop. The neighbourhood around here looks ripe for development, so enjoy the gritty industrial streetscape before it has vanished.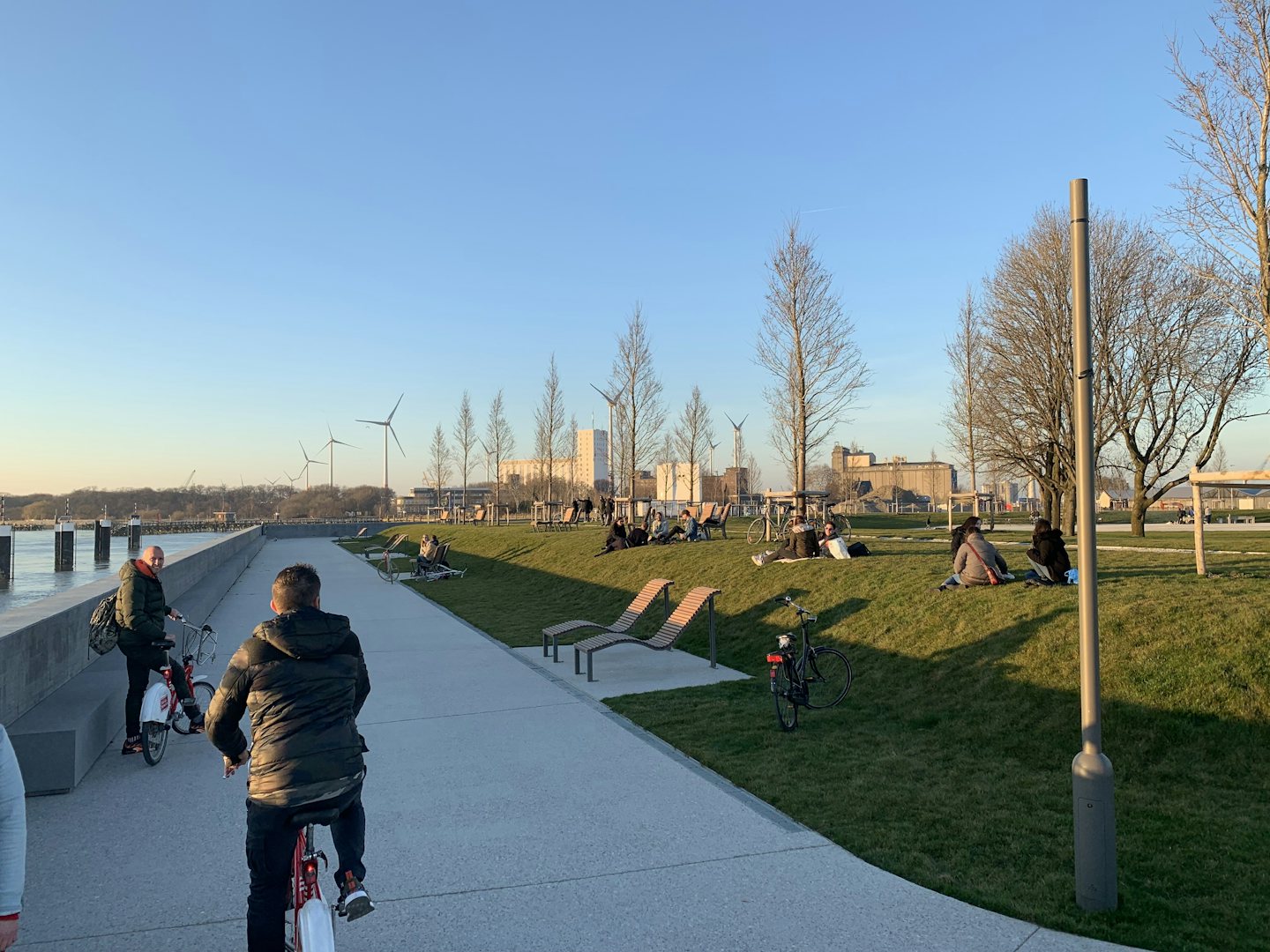 7) Oak Oak: Closed Forever
The French artist must be visionary, judging by the series of interventions he created during the Sorry Not Sorry festival 2019. For instance, this Barney Gumble piece who's waiting for a beer, which was hard to come by when all bars where closed due to the 'rona thingy. Oak Oak, well known for his funny and geeky interventions that can be hard to find, was invited to work in the old harbour of the city. You can still find 8 of his works in this area.
8) Van Wassenhove House
Architecture enthusiasts can spend a weekend in a striking brutalist house designed in 1974 by the Belgian architect Juliaan Lampens. This astonishing private home in the artists' village of Sint-Martens- Latem was built of raw grey concrete, wood and glass for the Ghent teacher Albert Van Wassenhove. The house is now managed by a local art museum as a weekend B&B and artists' residence. But it's not for anyone who needs privacy. The bedroom is a simple wooden circle within the open plan design. Two bicycles are provided to explore the peaceful river landscape of the Leie. The house can be booked for two people from May to October. Contact the Museum Dhondt-Dhaenens for details.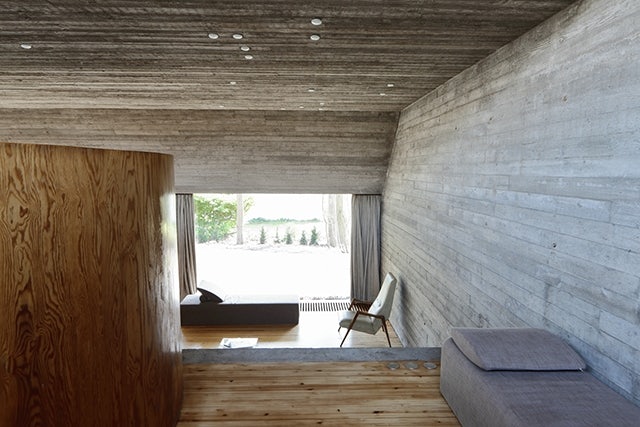 Join the community
Sign up for free to gain unlimited access to the website. Plus, you'll receive a 10% discount in our online bookshop.
Sign up
| | |
| --- | --- |
| Already a member? Log in. | New here? Sign up. |