5

cinemas

with films in the original version in Madrid
1) Yelmo Ideal
Built in 1916, this place became very popular with horror film fans, as so many triple bills were screened here. The colourful windows on the first floor still refer to the building's original use, with several mysterious figures. Inside, in nine theaters, you can see the latest blockbusters and alternative international films.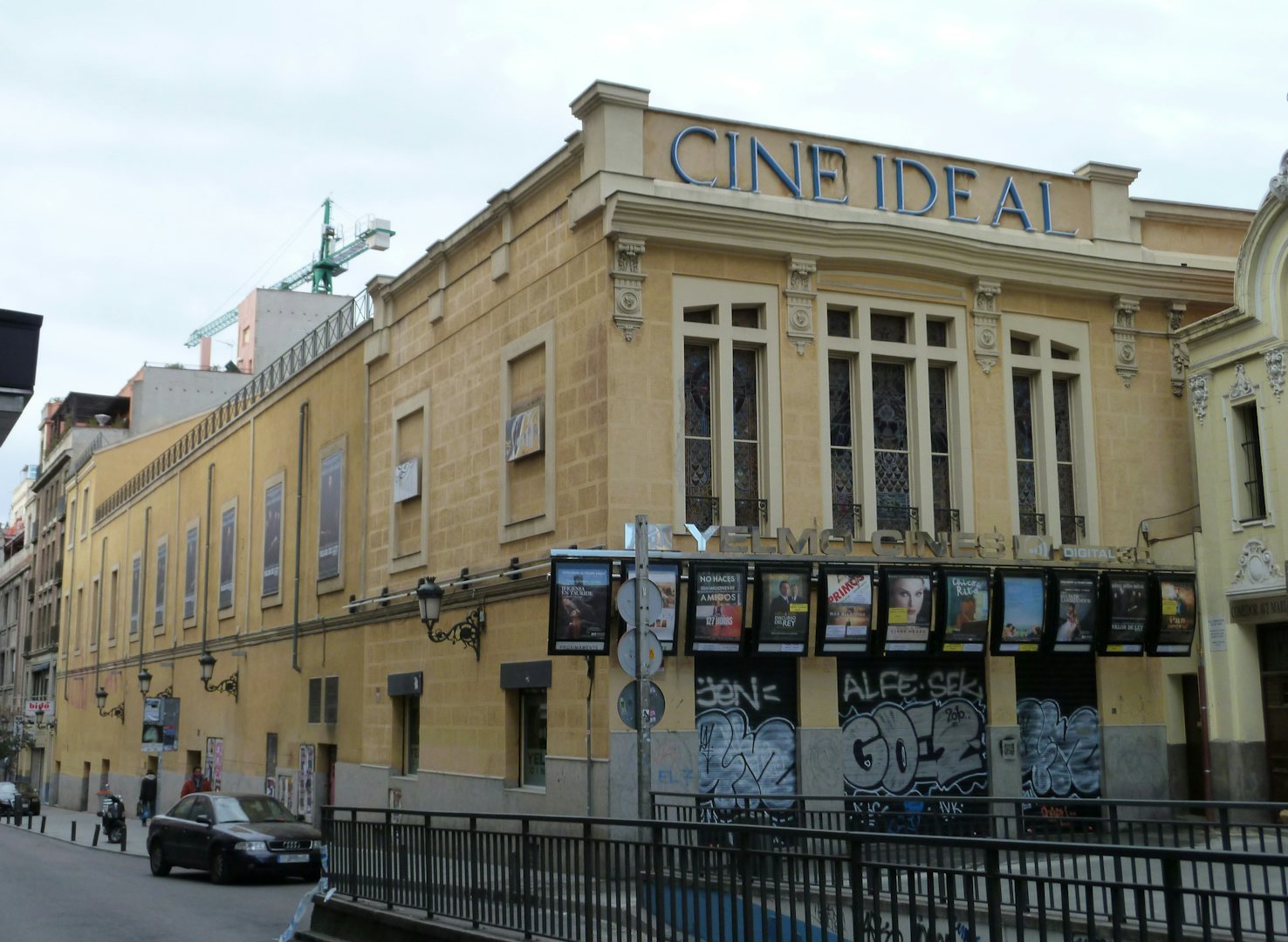 2) Cines Renoir Retiro
This cinema belongs to one of the biggest cinema chains in Madrid. It only shows films in their original version with subtitles. There are five different theatres that screen the latest international alternative cinema hits.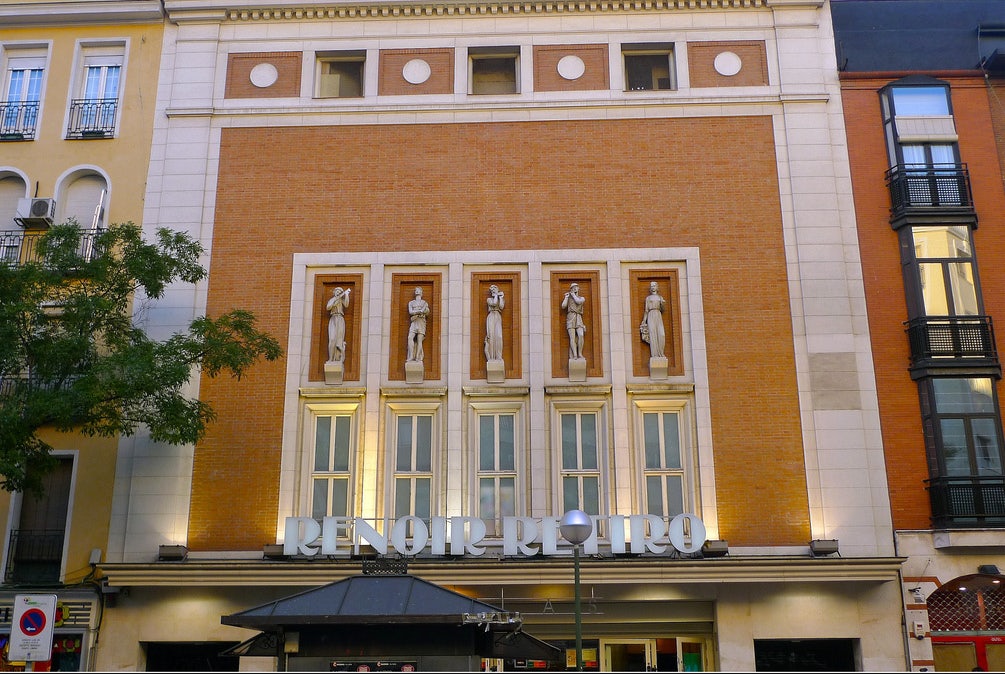 3) Pequeño Cine Estudio
José Gago is the man behind this personal tribute to the very best of the classic cinema since its opening in 1973. This tiny, cosy place (only 124 seats) is an institution for classic cinema fans and one of the few places to enjoy fantastic films by Pasolini, Truffaut, Fassbinder or Fellini on the big screen.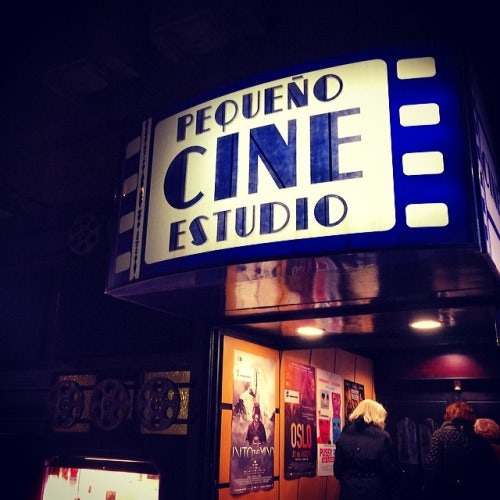 4) Cine Doré
This elegant Art Nouveau building is home to the Spanish National Film Library. Founded more than 50 years ago, it is a must-see for any film buff. Film series with films by acclaimed international directors of all eras at affordable prices. (Tickets are just 2,5 euro). Buy your tickets in advance.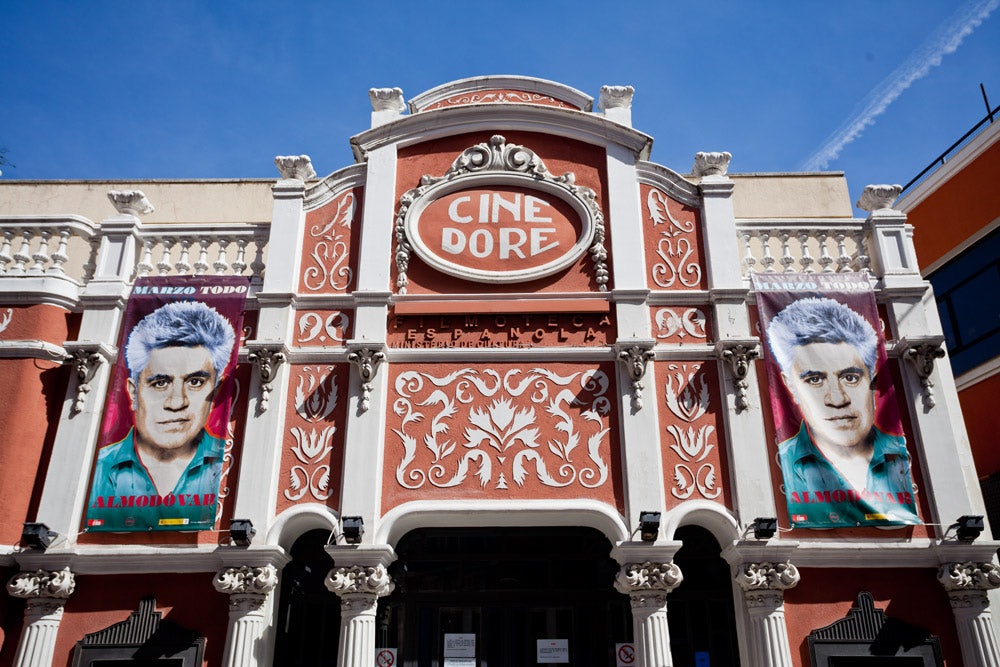 5) Cine Estudio
Since its reopening in 1999, with its own original programme, this place has continued to be one of the cult spots for film fans. Its film series regularly pay tribute to acclaimed actors and directors that are now part of the history of cinema. Each ticket comes with a leaflet explaining every aspect of the film.
Suggestions?
Want to share new hidden secrets in your hometown? Are you the author of the next hot city guide? Or do you want to team up in some other way? We look forward to hearing from you!
Contribute
| | |
| --- | --- |
| Already a member? Log in. | New here? Sign up. |