5 striking examples of

modern and contemporary

architecture in Madrid
1) BBVA Las Tablas
Inspired by ancient Roman cities, 2001 Pritzker laureates Herzog & de Meuron designed this office complex of seven horizontal 3-storey buildings which cover a massive surface area of 114.000 square metres, which are connected with patios and gardens. An innovative 93-metre tall and 13-metre-wide sail-shaped main building, where 6000 employees work, rises up in the main square.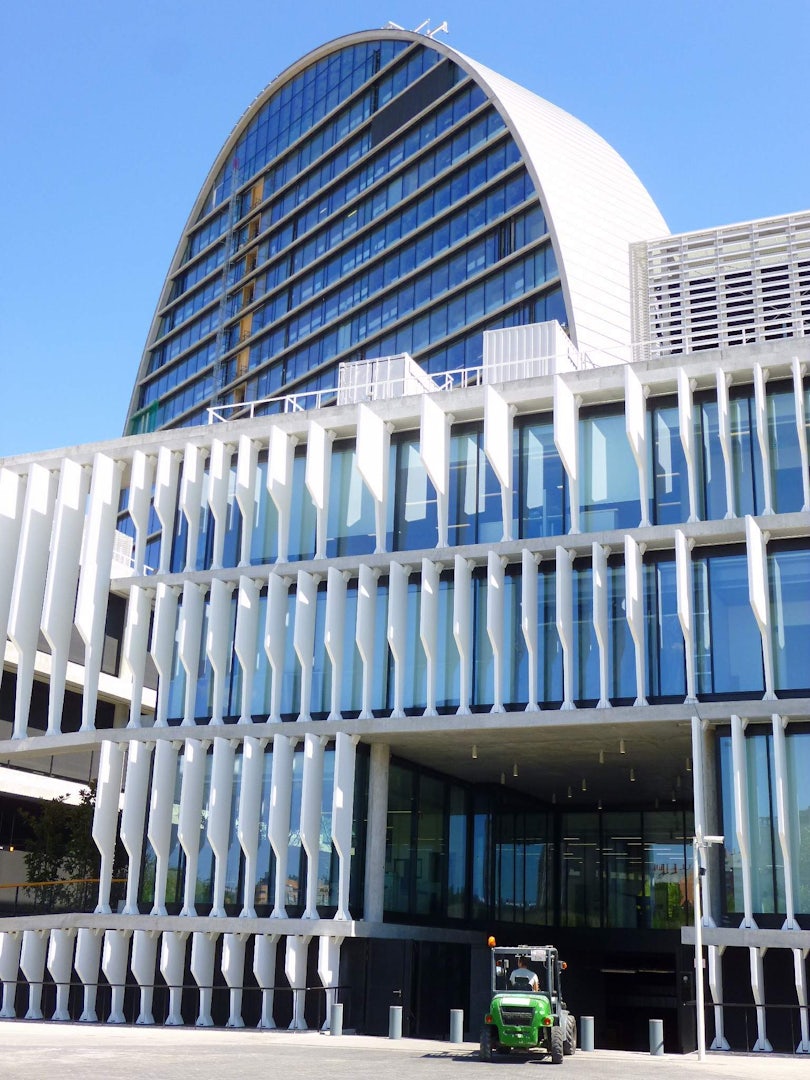 2) Jeronimos Extension of the Prado Museum
Designed by Rafael Moneo, the first extension of the Prado Museum outside the Villanueva building was erected on the demolished remains of the cloister of the Church of St. Jerome. A large subterranean hall was excavated to connect the Villanueva building with the new building, and a large brick cube, which has the same shape as the cloister and which is considered controversial, sits atop the hall.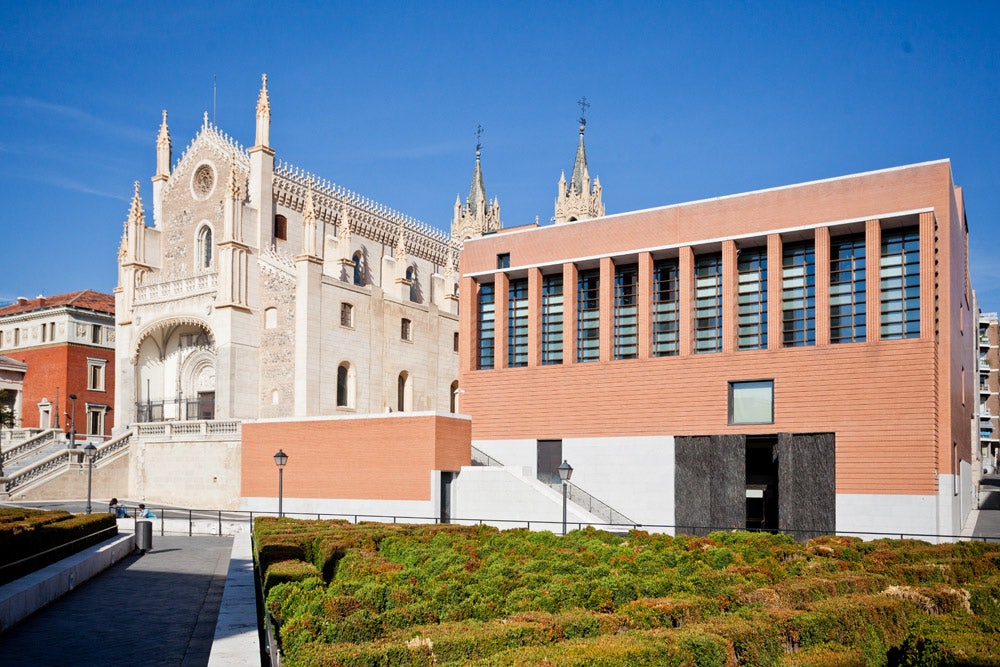 3) Cepsa Tower
Standing at 248 metres tall, this is the second tallest building in Spain and the fourth tallest in Europe. It was designed by Sir Norman Foster around two massive steel and concrete pillars that accommodate seven elevators. Between them, a 'shelving unit' was created with three intermediate platforms, bearing the weight of up to twelve storeys each.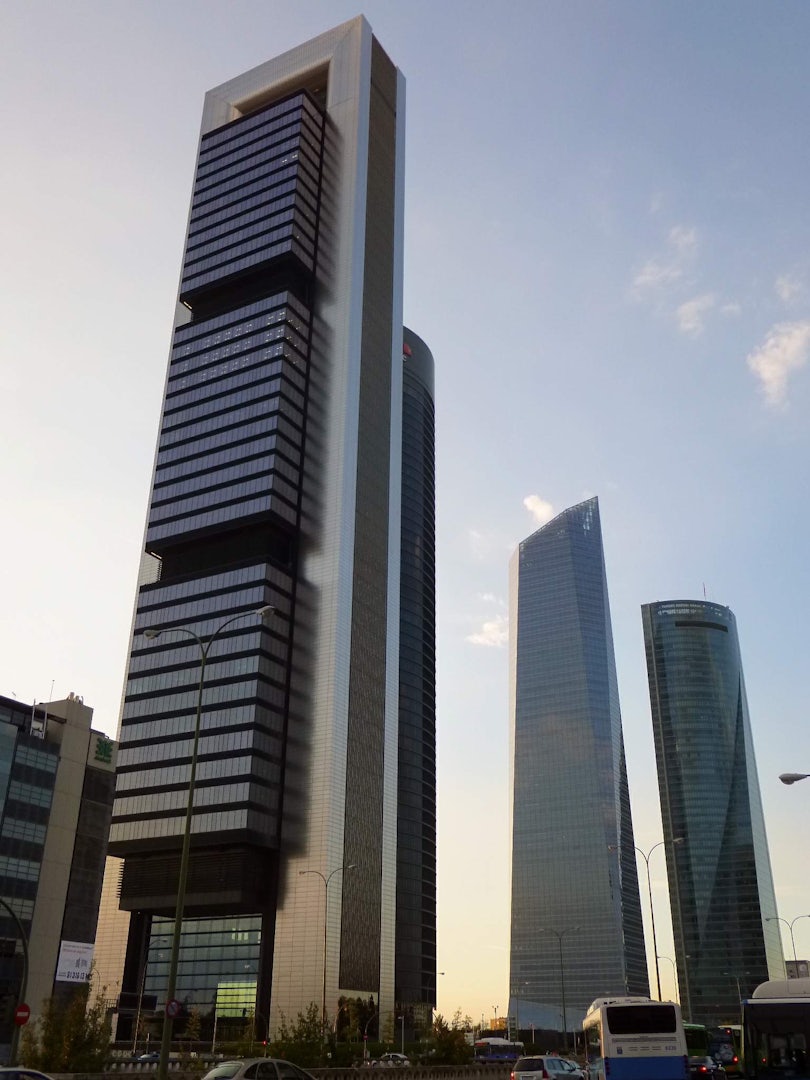 4) Barajas Terminal 4
Inaugurated in 2006 and designed by Richard Rogers in collaboration with the Spanish Studio Lamela, these two buildings make up the newest terminal of Madrid's airport named 'T4'. The metallic undulating roof, which is covered on the interior with bamboo, is supported by columns that have been placed at an angle and are colour coded.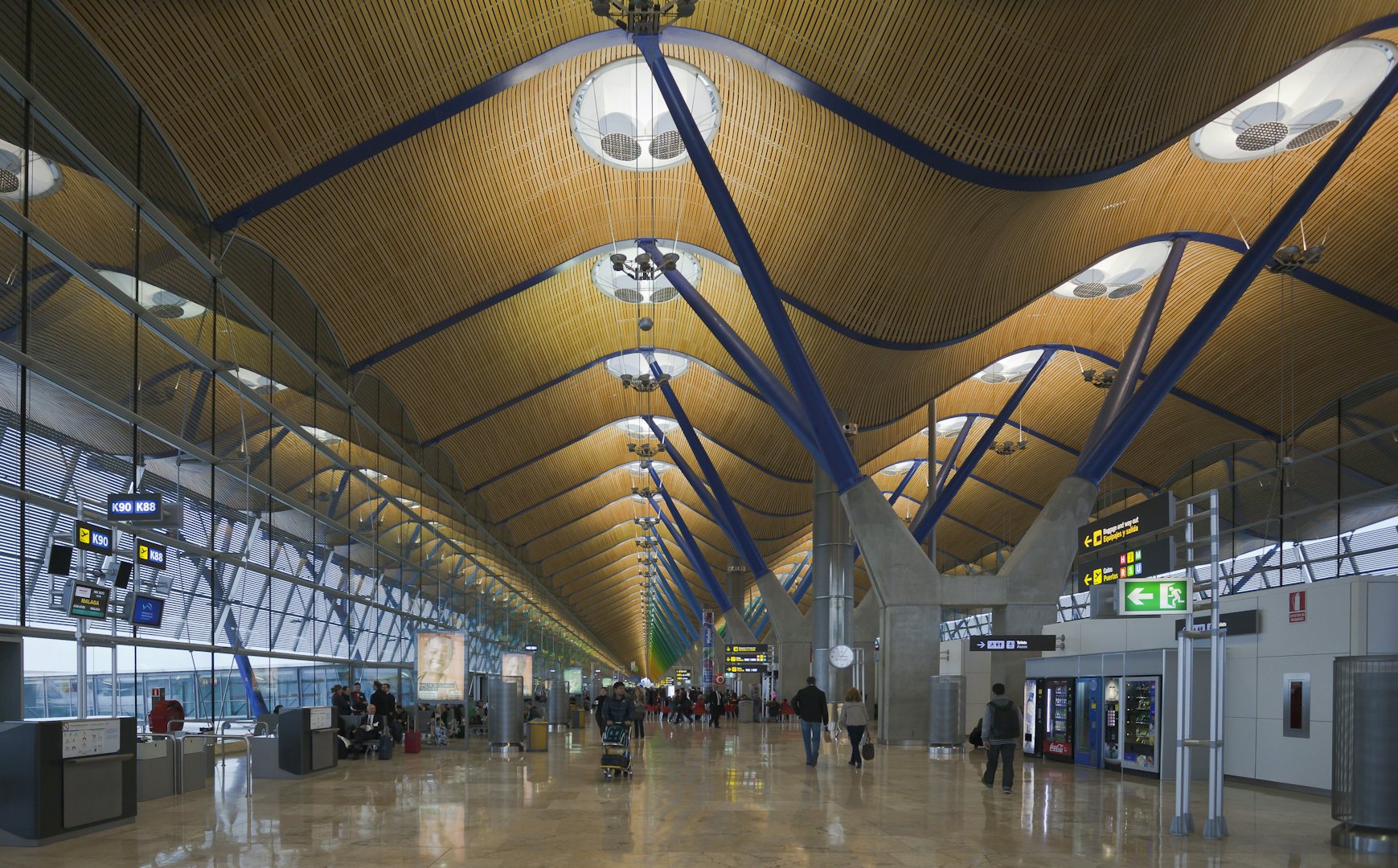 5) Torres de Colón
These 23-storey twin skyscrapers were built in 1976 and designed by the Spanish architect Antonio Lamela. Built from top to bottom around two massive pillars that are joined at the top by a platform, the Art Deco 'plug' was added in the nineties to hide the antennas and technical facilities on the rooftop. It gave rise to its nickname, the plug.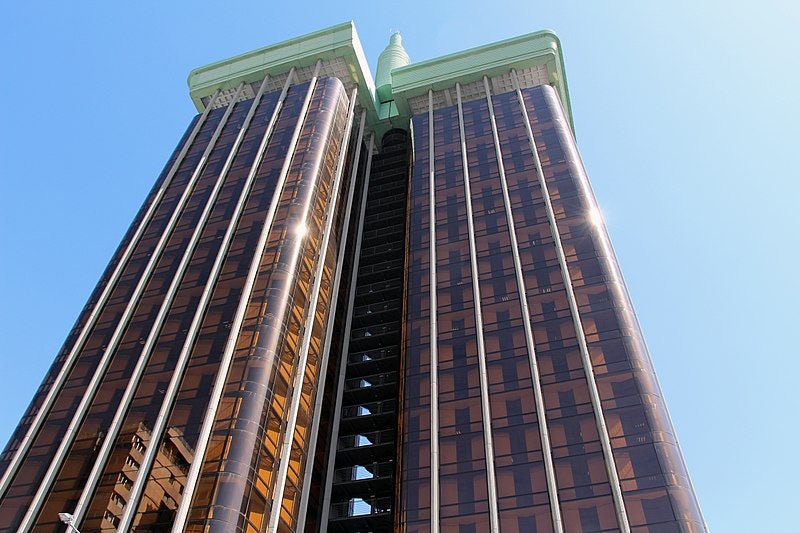 Suggestions?
Want to share new hidden secrets in your hometown? Are you the author of the next hot city guide? Or do you want to team up in some other way? We look forward to hearing from you!
Contribute
| | |
| --- | --- |
| Already a member? Log in. | New here? Sign up. |