One-of-a-kind

places to spend the night
1) Hotel Not Hotel
Amsterdam, Netherlands
In this hotel in the western part of town, a room isn't just a room, but an art installation. A group of young designers created intimate sleeping spaces. You can sleep inside an old tram car, in a crow's nest, or behind a secret book case. While the rooms are small, there are enough nooks and crannies in the hotel to relax in.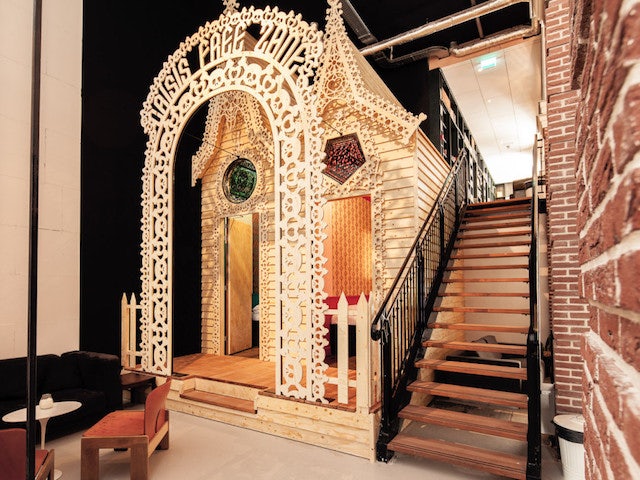 BOOK NOW
2) 43 and 45a Cloth Fair
London, United Kingdom
While you can't access 41 Cloth Fair, the oldest house in the City of London and the only to survive the Great Fire of London, you can have a nosey around inside the neighbouring properties. Both 43 and 45a are owned by the Landmark Trust, and are available for overnight stays. They don't look quite as old as 41 – both have 18th-century, Georgian façades – but their timber frames date from around 1600. The first and second floor of 43 also used to be the home of Poet Laureate Sir John Betjeman. The building is almost exactly as it was when he lived here, including his choice of William Morris wallpaper in the living room.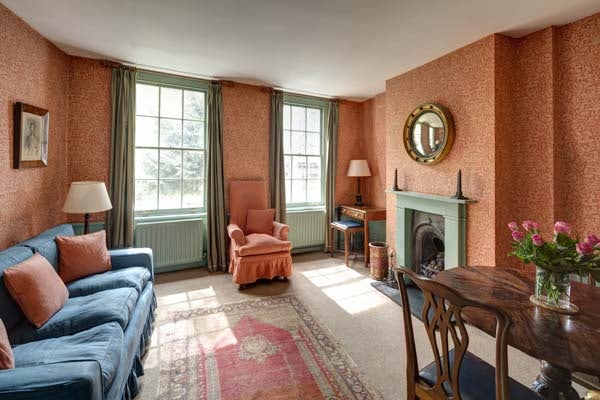 3) The Late Birds
Lisbon, Portugal
This charming and gay-friendly hotel lies a bit hidden in the heart of one of the trendiest areas of the city, on the edge of Bairro Alto and Santa Catarina. After you enter its discreet door you will find four floors with twelve beautifully decorated rooms, an idyllic pool and a lounge bar.
BOOK NOW
4) The Wooden Horse at La Balade des Gnomes
Durbuy, Belgium
Nothing prepares you for a night in this eccentric hotel. Located in an isolated village in the Ardennes, it was designed by architect Dominique Noël next to his restaurant La Gargouille. Inspired by the stories of Robert Louis Stevenson and Lewis Carroll, Noël has carved out ten unique rooms incorporating endless surprising details. You can sleep in a mock forest with fish swimming in a stream, a boat floating in a pool or a gypsy caravan. But the wildest room to book is a wooden horse reached by a drawbridge with an interior on three levels. Children absolutely love spending a night here, although some might find it a bit too weird for comfort. The owners only speak French.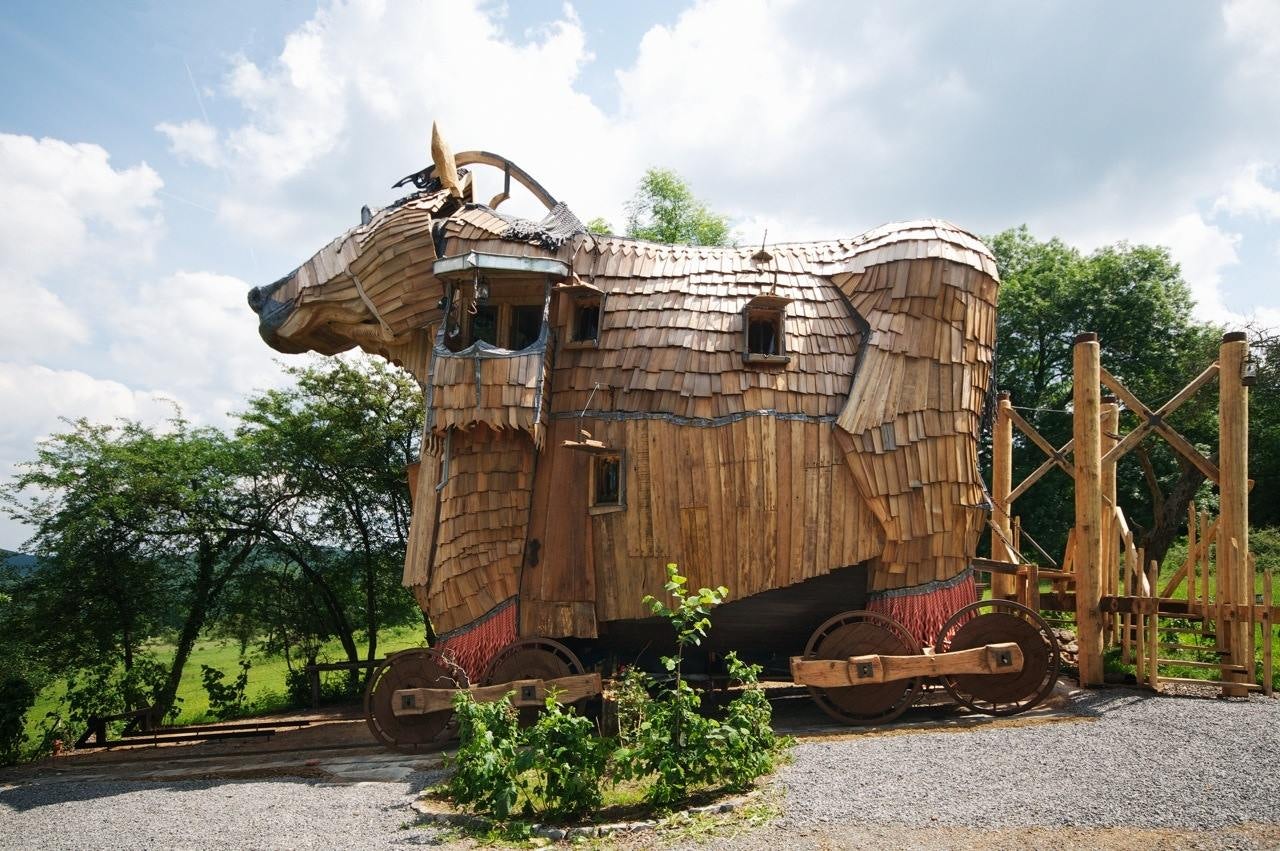 5) Chateau Marmont
Los Angeles, United States
Perched on a hill overlooking the Sunset Strip, the Chateau's secluded elegance has inspired generations of Hollywood creatives. From Fitzgerald to Sofia Coppola, Jim Morrison to James Franco, if the walls could talk they would tell many stories, and also sigh remembering John Belushi's 1982 overdose in Bungalow 3.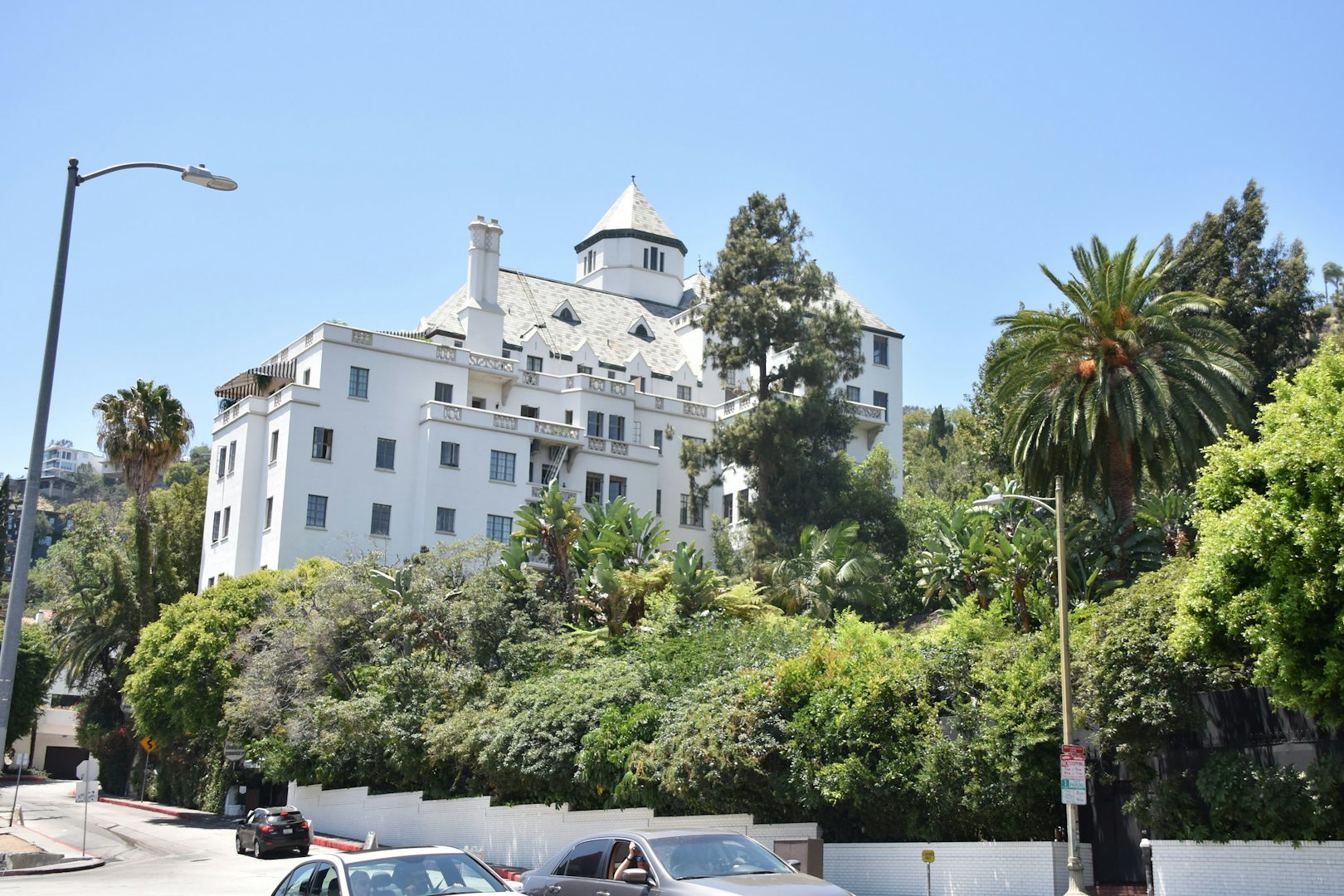 BOOK NOW
6) L'Hotel
Paris, France
This intimate hotel is one of the mythical hotels in Saint-Germain-des-Prés. Its impressive spiral staircase, the baroque and at times even downright theatrical decoration of the rooms, the private pool under the arches and the bar make for a meeting place where artists, actors and Parisian personalities contributed to the legend of this hotel where Oscar Wilde lived in 1898.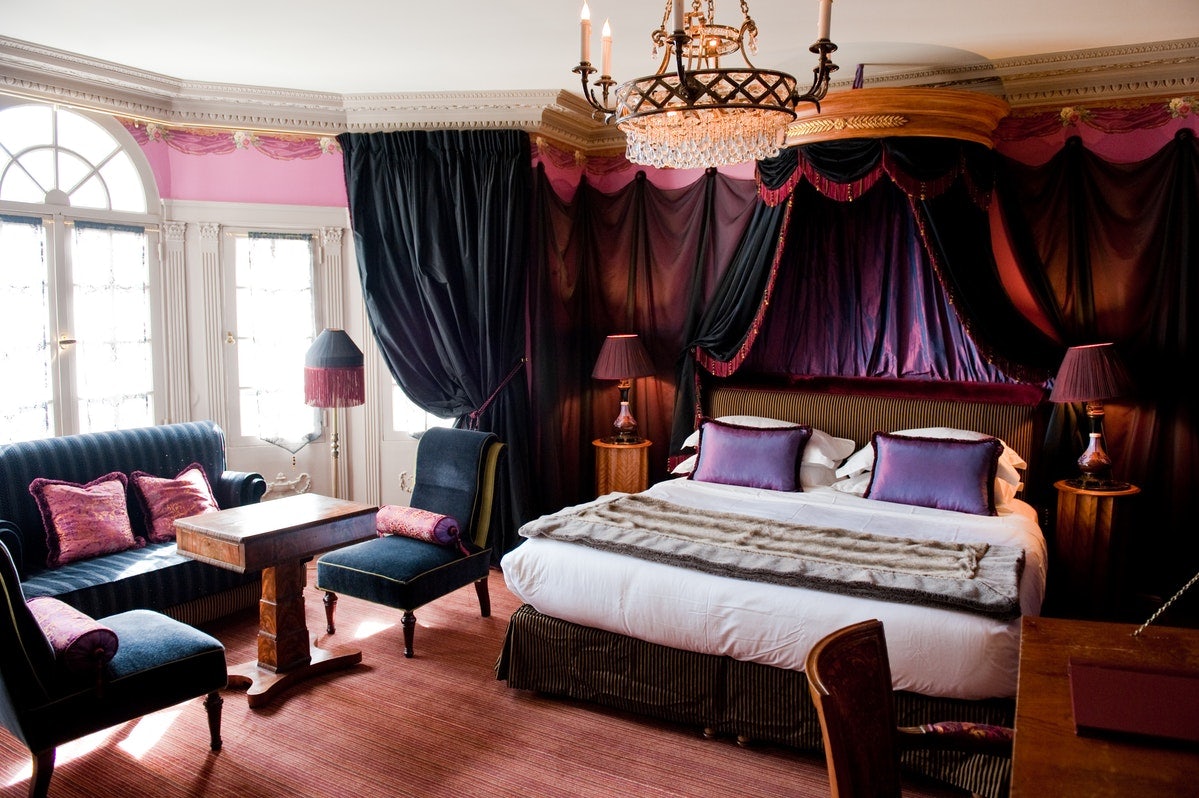 BOOK NOW
7) The Alexandra
Isle of Seil, Scotland
This 110-year-old ex-lifeboat has been given a new lease of life and been turned into unusual accommodation. It's situated at Argyll Kayakers Cove in Cuan Ferry on the Isle of Seil near Oban, where there is a small bridge connecting you to the mainland. This lifeboat has stories to tell. First stationed in Norfolk and used in the dramatic rescue of a 65-tonne boat called The Sepsy in 1933 she was brought north and now provides shelter again. Decked out with all the mod coms that you would need for a comfortable stay. Sleeps six.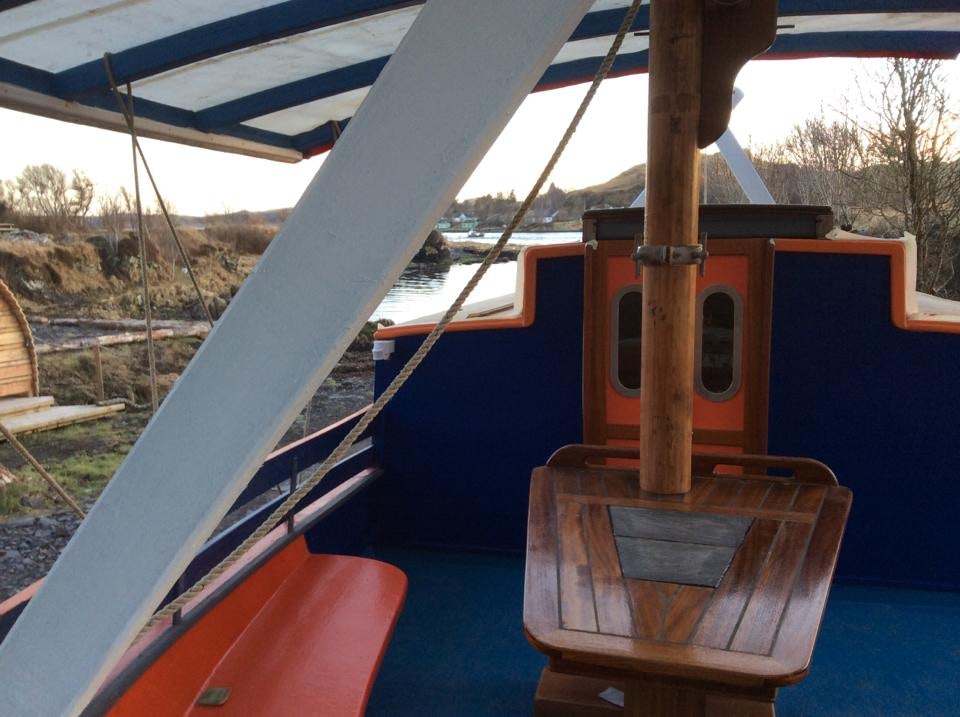 8) The Beehive
Rome, Italy
Run by an American couple, Linda and Steve, this cosy and charming hybrid between a hostel and a hotel is conveniently located in the Termini area. It's environmentally conscious, with a common lounge area and a garden to relax. Breakfast is not included in the price, but totally worth it. The vegetarian cafe in the basement also hosts vegan aperitifs.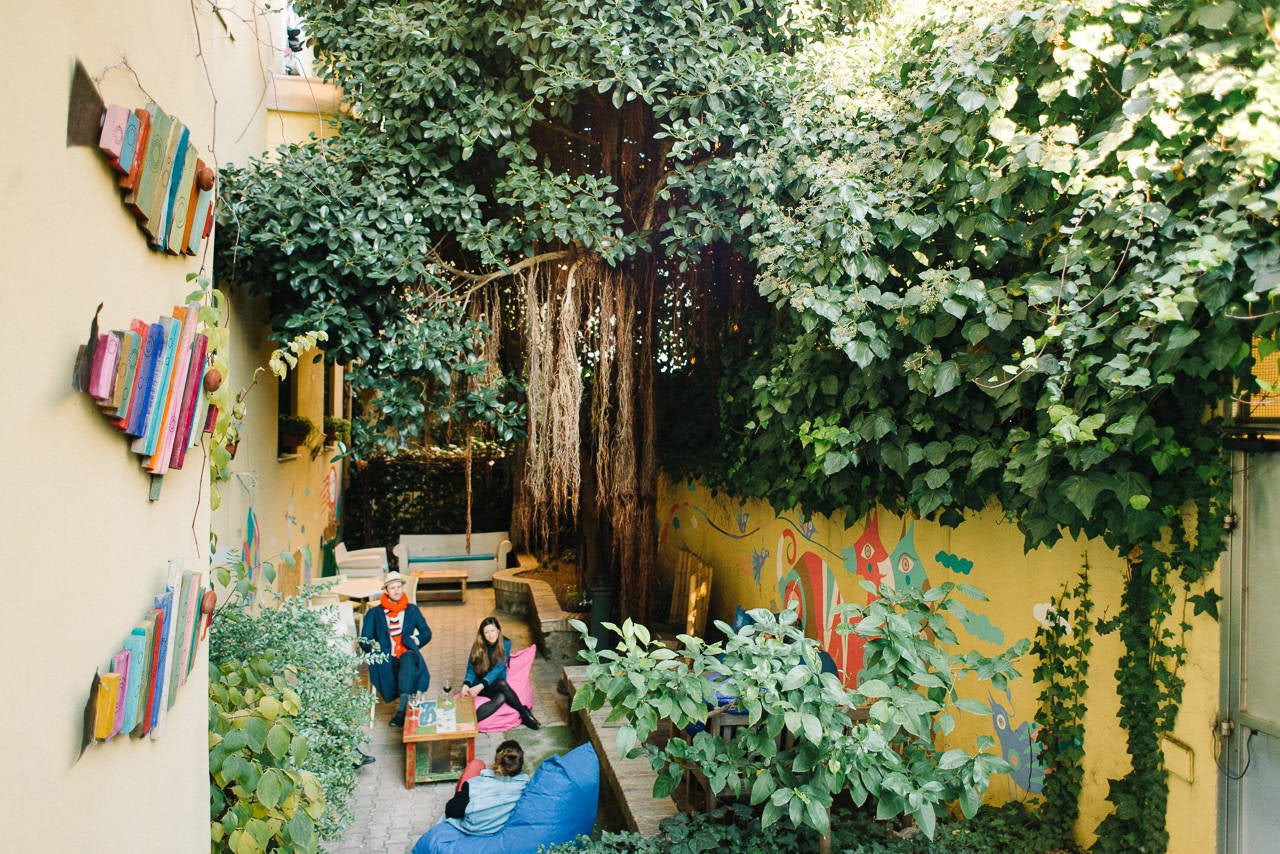 Join the community
Sign up for free to gain unlimited access to the website. Plus, you'll receive a 10% discount in our online bookshop.
Sign up
| | |
| --- | --- |
| Already a member? Log in. | New here? Sign up. |