5 buildings

You can't afford to miss
1) Nakagin Capsule Tower
Designed by Kisho Kurokawa, an iconic 20th-century architect, this building, which has 140 capsules, was built in 1972. This design is representative of the Metabolism trend in design, which describes the process of maintaining living cells.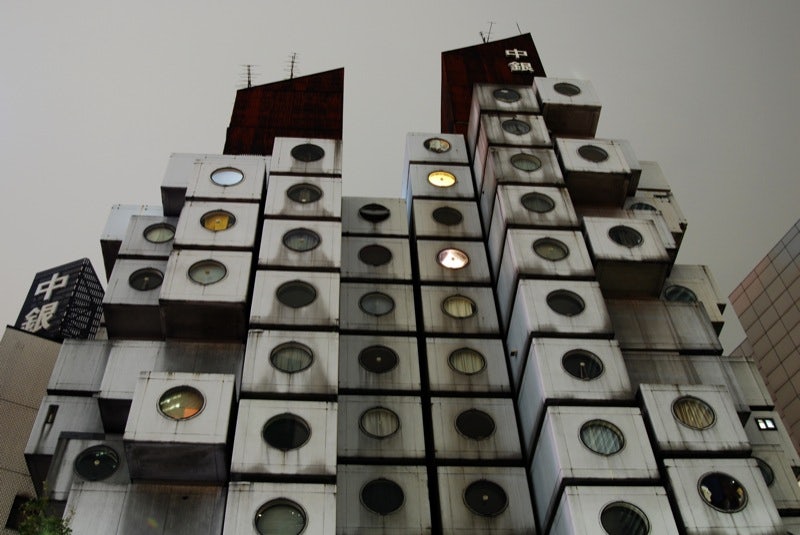 2) Ryotei
A Sukiya-zukuri style building, the style of which is influenced by the teahouse that was built in 1909 to welcome a British military leader of WWI, called Horatio Herbert Kitchener, during his inspection tour in Japan. Kiyosumi Teien is a leading example of a modern Japanese garden, and this Ryotei is a crucial element in it.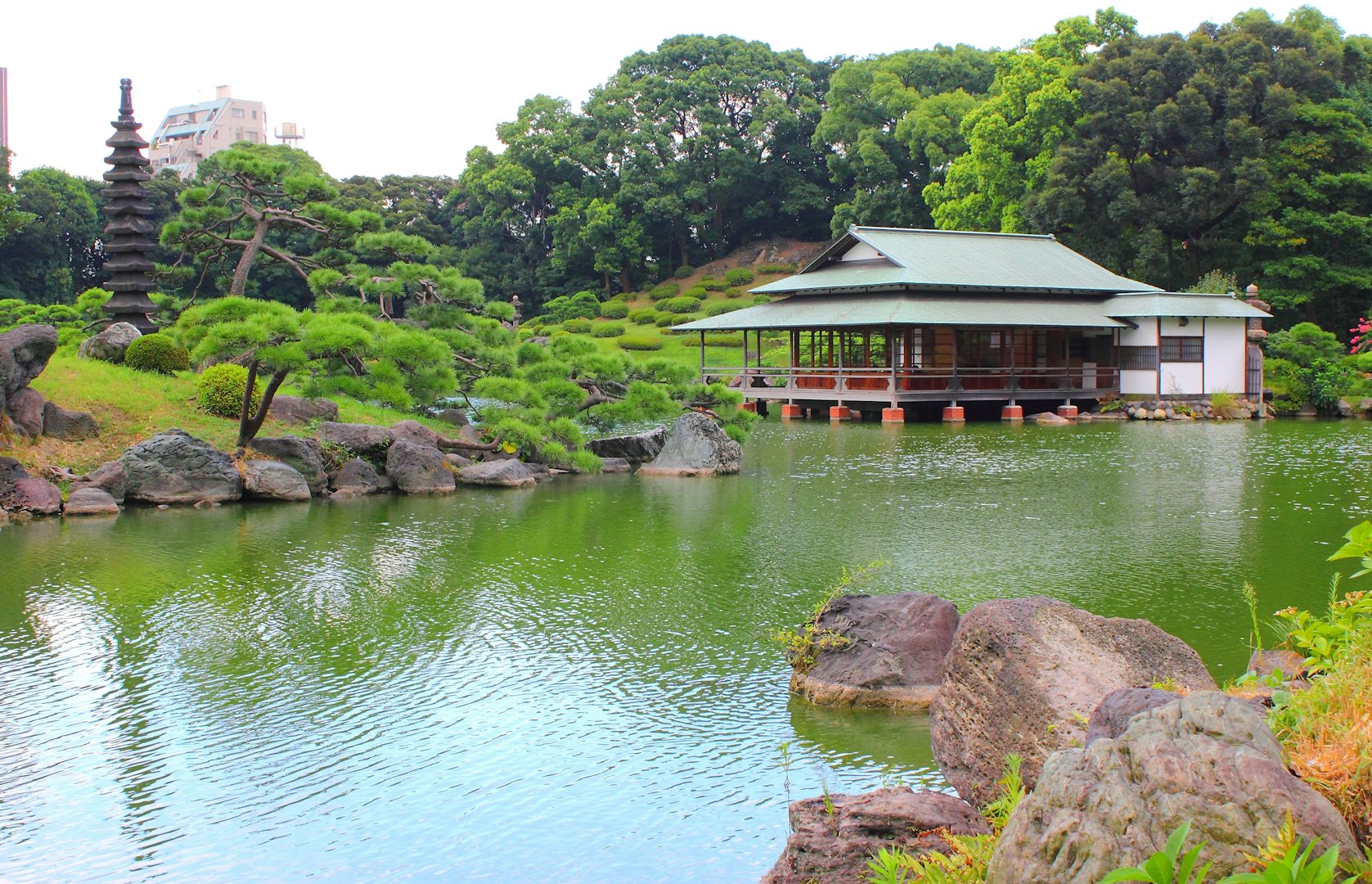 3) Jiyugakuen Myonichikan
This former school building was designed by one of the most famous American architects, Frank Lloyd Wright, in 1921. He received the commission while staying in Japan to design the Imperial Hotel. It is listed as a cultural property of national important. Along with the Imperial Hotel, this is widely regarded as Wright's most important work in Japan.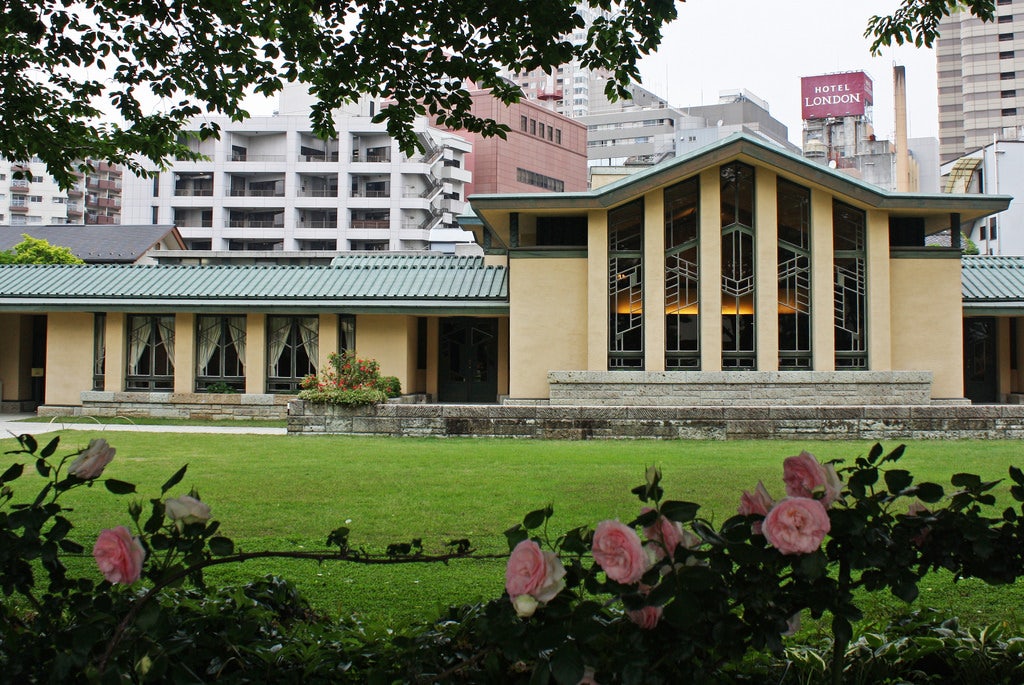 4) Shizuoka Shimnun and Shizuaoka broadcasting system building
This building is the Tokyo office of Shizuoka prefecture's regional newspaper and broadcasting companies. It was designed by Kenzo Tange and built in 1967. The design was influenced by the Metabolism trend. Catch a glimpse of it from the platform of JR Shimbashi Station while waiting for your train or even see it from the Yamanote Line.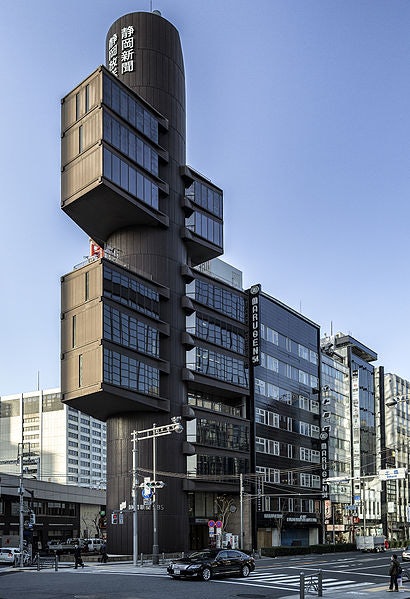 5) Sekiguchi Catholic Church/ St Mary's Cathedral
This cathedral was also designed by Kenzo Tange. The previous building burnt down during WWII and was rebuilt with the support of the churches in Cologne, Germany, in 1964. From the outside, you would not guess that this is a church, but when seen from above, you realise that this is a cross-shaped building.
Suggestions?
Want to share new hidden secrets in your hometown? Are you the author of the next hot city guide? Or do you want to team up in some other way? We look forward to hearing from you!
Contribute
| | |
| --- | --- |
| Already a member? Log in. | New here? Sign up. |