5 x

Gillian McGuire's favourites

in Rome
Gillian McGuire
I am a Rome based blogger, e-book writer, information curator, traveler, coffee and cocktail drinker. My favorite sound in Rome is the clank of coffee cups at my neighborhood bar and I will often make a detour on my way to a quotidian errand to say hello to a Michelangelo sculpture or saints relic. My friends call me 'the Source' and I am your go-to girl for the best information on just about anything in the eternal city. When I am not in Rome I can usually be found on an Italian island. Need more negronis and palazzos in your life? Come follow along on my Italian adventures on Instagram and my blog, Gillian's Lists.
1) Sant'Ivo alla Sapienza
Restrained by Roman standards of baroque excess, this monochromatic swirl of a tower rises above a measured and geometric cloister. On Sunday mornings you can go inside and admire the astonishing curves and angles. The church was designed by Francesco Borromini, the architectural genius often overshadowed by his more popular contemporary, Bernini. Masterpiece is a word that is thrown around with abandon in a town like Rome, but here it is not hyperbole.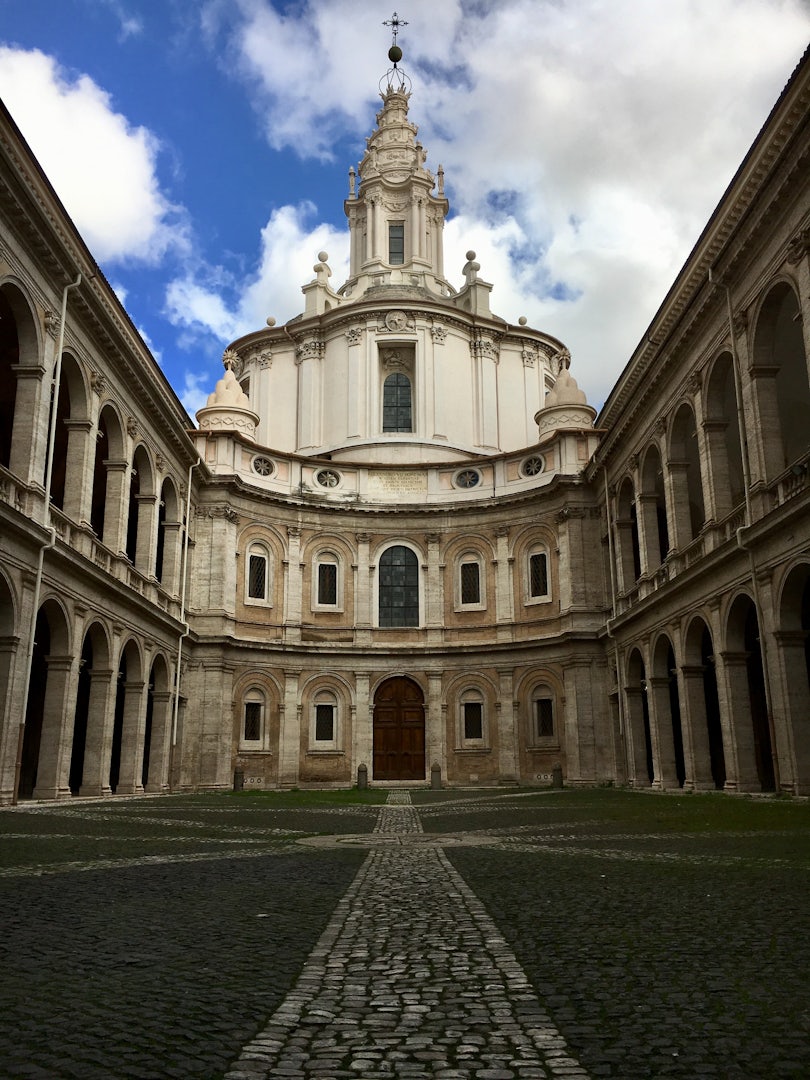 2) Chapel of Saint Zeno
If you love sparkles, the mosaics in this small chapel certainly dazzle. Like everything in Rome, it is a staggering jumble of layers of history and symbolism. A blend of Roman and Byzantine style and cultures, the church was commissioned by Pope Paschal in 817. It sits above a 4th-century ancient Roman Thermae and is a smaller model of the original Saint Peter's. The chapel is a mausoleum for Paschal's mother, Saint Theodora. In the 9th century, Papal power was returning to Rome and these mosaics tell that story. Another detail not for the squeamish is that there are remains of thousands of martyrs marked by a porphyry disc at the end of the Nave.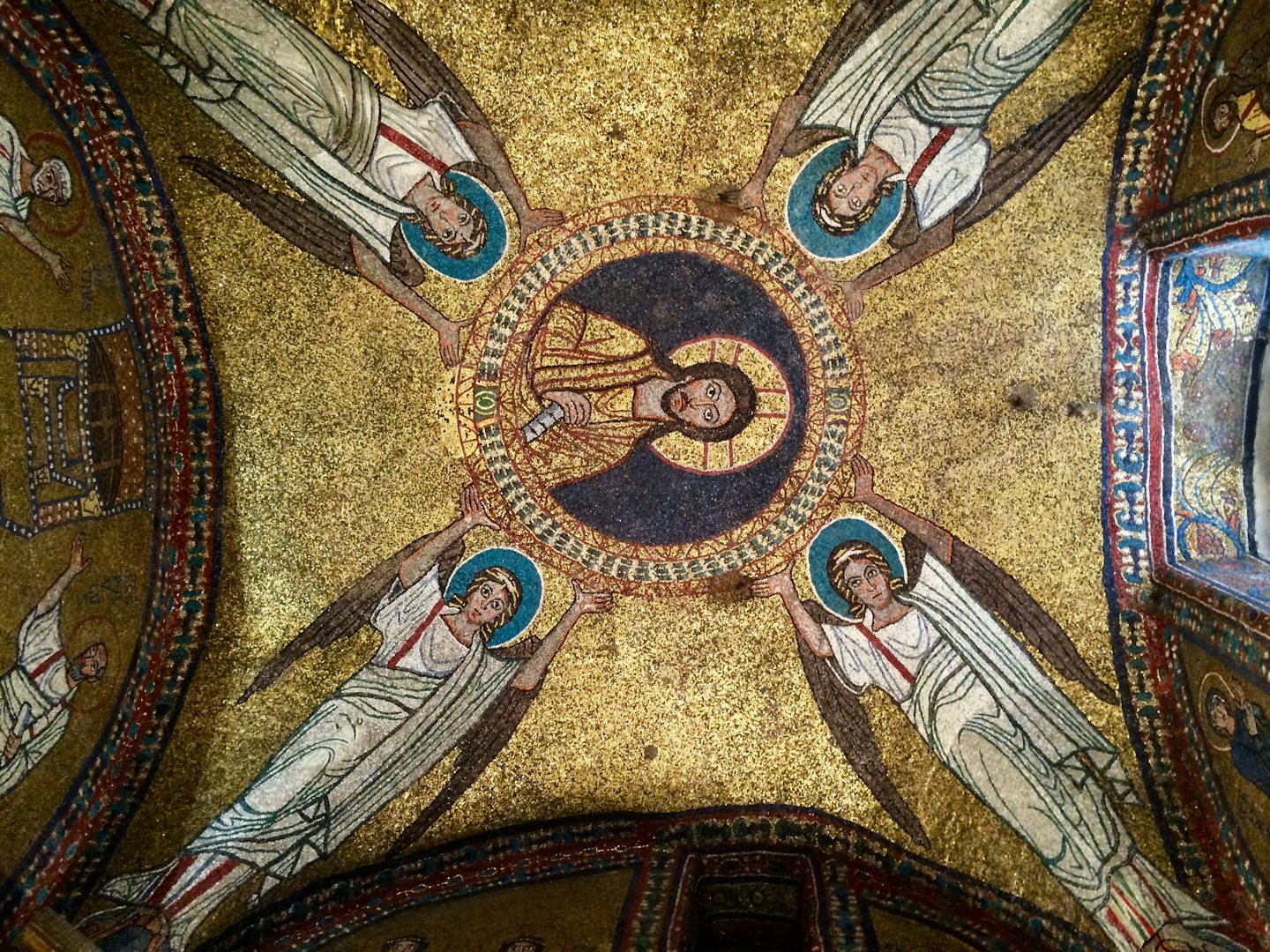 More hidden secrets of Rome?
Hundreds of places to go and things to do, handpicked by two Rome locals. Discover the Eternal City off the beaten track with this one-of-a-kind guide.
Buy the book
3) Gelateria Brivido
There is plenty of gelato in Rome. There is even a decent amount of good gelato. The bar for good meaning no fluorescent shades and towering mountains of this favorite cold treat. What makes Gelateria Brivido, found in an unassuming storefront in Testaccio, outstanding is more than rigorously sourced ingredients and resounding Roman flavors like Gentilini, a beloved cookie. It is the trio of women behind the counter. Three generations from the neighborhood make and serve an ever-changing variety of creamy gelato, fruit dense cremolata, and icy granitas. All manner of dietary concerns are catered to here. There are vegan flavors and gluten-free cones.
4) Roberto Lungo Artist Studio
Tucked into an ivy-covered piazza on the quiet side of Trastevere, Roberto Lungo's studio is a study in enchanting disorder. Open pots of pigment cover a table that also has flowers stuffed into jars, half-finished paintings and his sweet dog curled up underneath. The work, brightly colored and painted on glass, is inspired by the artist's Neapolitan origins and by Alicudi, an uncompromising and isolated island in the Aeolian archipelago. Until the 1950s, because of geography and scarcity, the islanders ate a steady diet of bread laced with Ergot, the prime element of LSD. This hallucinogenic vibe is evident in Roberto's paintings of fishermen that stop tornados, emerald sea snakes with whirls of long black hair and skulls that speak.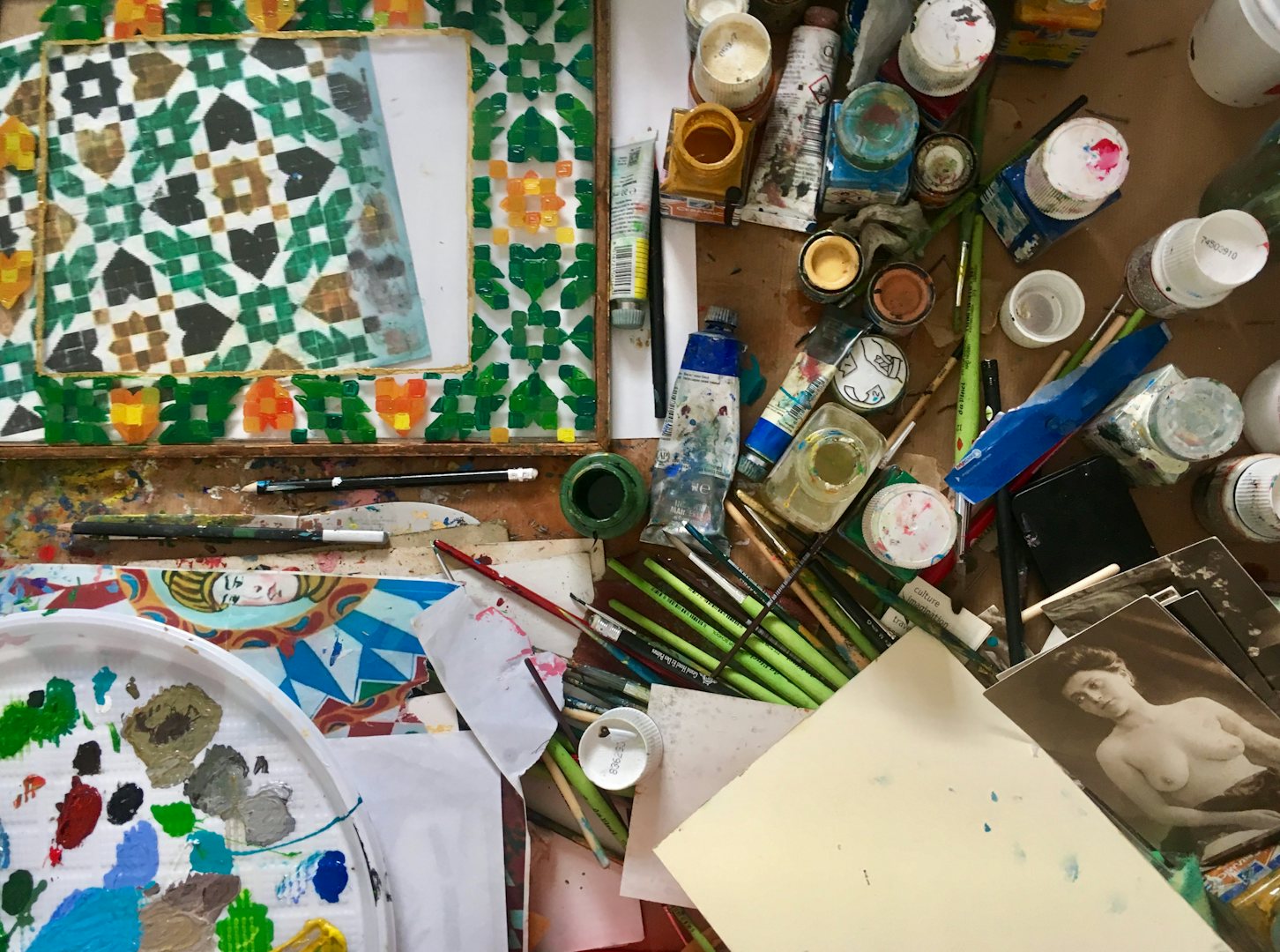 5) Trattoria Pennestri
A short walk from the Piramide metro station, which comes with the added bonus of passing by Rome's 12 BC pyramid, is a contemporary trattoria with deep Roman roots. It is a winning combination. The decor is simple but modern and the young staff is knowledgeable about their menu and wise in their suggestions. If you crave the Roman classics, you will find carbonara, amatriciana and cacio e pepe. Seeking something more creative? Order the Gricia with the subtle addition of fresh mint. The wine list is slim but creative and the few natural wine choices are knockouts. For dessert, don't miss the chocolate mousse, which is a rare sight on a Roman menu. The remarkable twist is the crunchy addition of Sardinian pane carasau, rosemary and sea salt.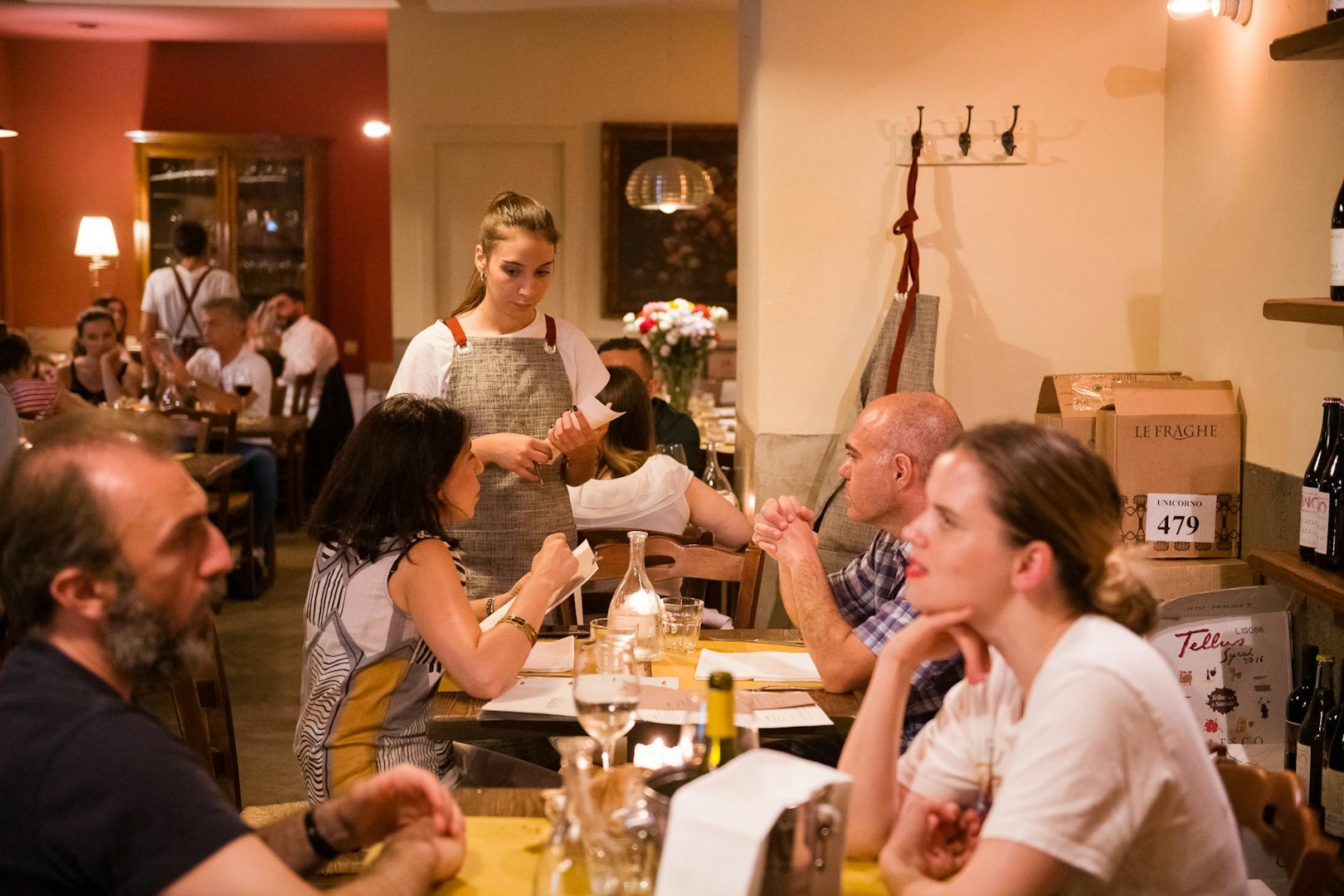 Join the community
Sign up for free to gain unlimited access to the website. Plus, you'll receive a 10% discount in our online bookshop.
Sign up
| | |
| --- | --- |
| Already a member? Log in. | New here? Sign up. |