The 5 most

authentic ruin bars

in Budapest
1) Szimpla
When the word 'ruin bar' was thought up back in 2002, it was to describe this bar, housed in a temporarily unused, neglected building. It was launched by business students who didn't have money to invest – hence the flea market and discarded furniture. Today it is still flourishing and it has even become a kind of shrine: the first of its kind, and a prelude of what was to come.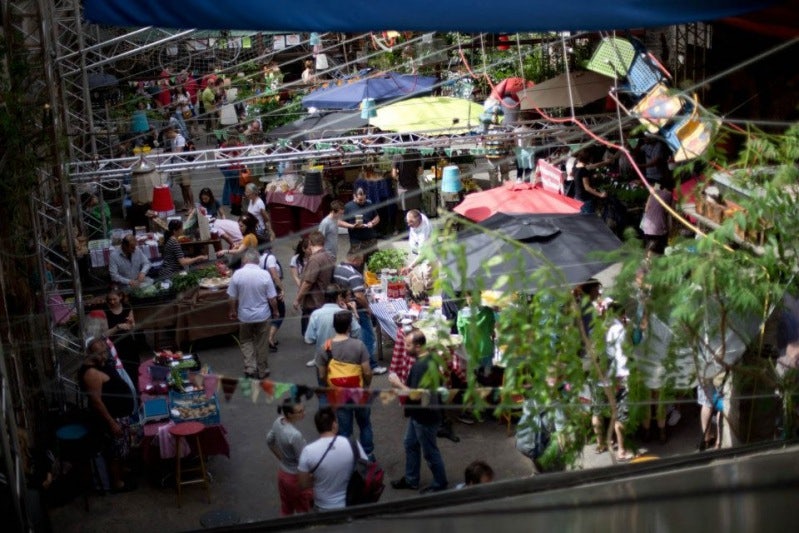 2) Ellátó Kert
The name of this usually not too crowded pub means 'Provider' – it's a complicated hint to company names of the communist period. The food here (various taco and chicken courses) is better than next door, and the toilets are cleaner.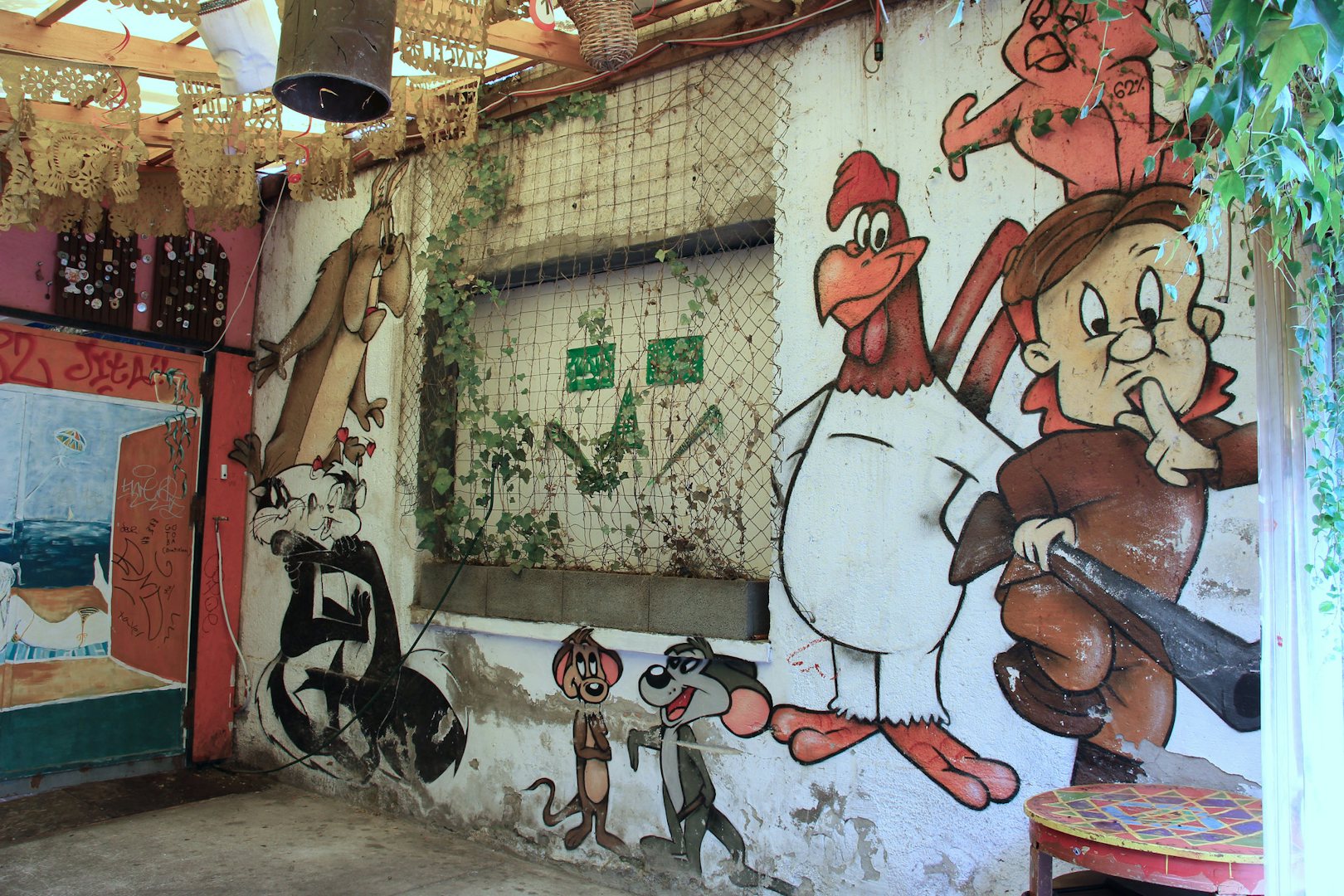 3) Fogas
At the moment this place is the most complex ruin bar in town, bringing four originally separate places together (Fogas, Kert, Liebling, Lärm), with smaller and bigger interconnected spaces, a large dance floor and a garden. In 2017 also Instant moved to this complex. A labyrinth worth discovering.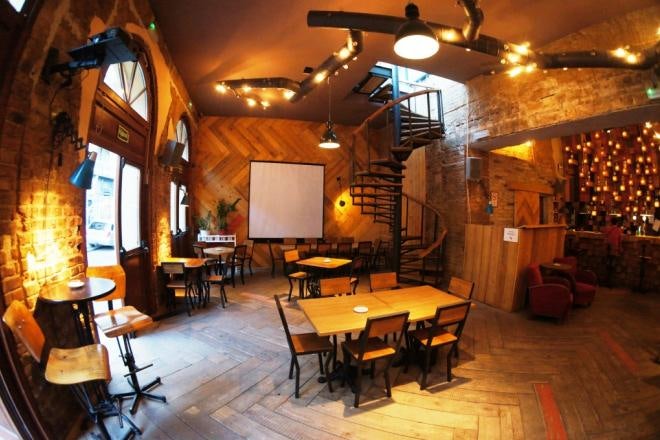 4) Füge Udvar
This is one of the few ruin pubs in Budapest that has an intimate vibe. The Hungarian name hints at the fig tree that stands in the courtyard. You can dance in the basement, but you also can play ping-pong here, or even try an escape room with your friends upstairs. If you're hungry, there's pizza. In winter the courtyard is covered and heated.
5) Anker't
This is the summer sister venue of Anker Club, with two courtyards and a giant video wall. People come here for the talented alternative DJs and the occasional slam poetry nights. A minimalist design was added to crumbling walls. The food is better than what you usually get in ruin bars.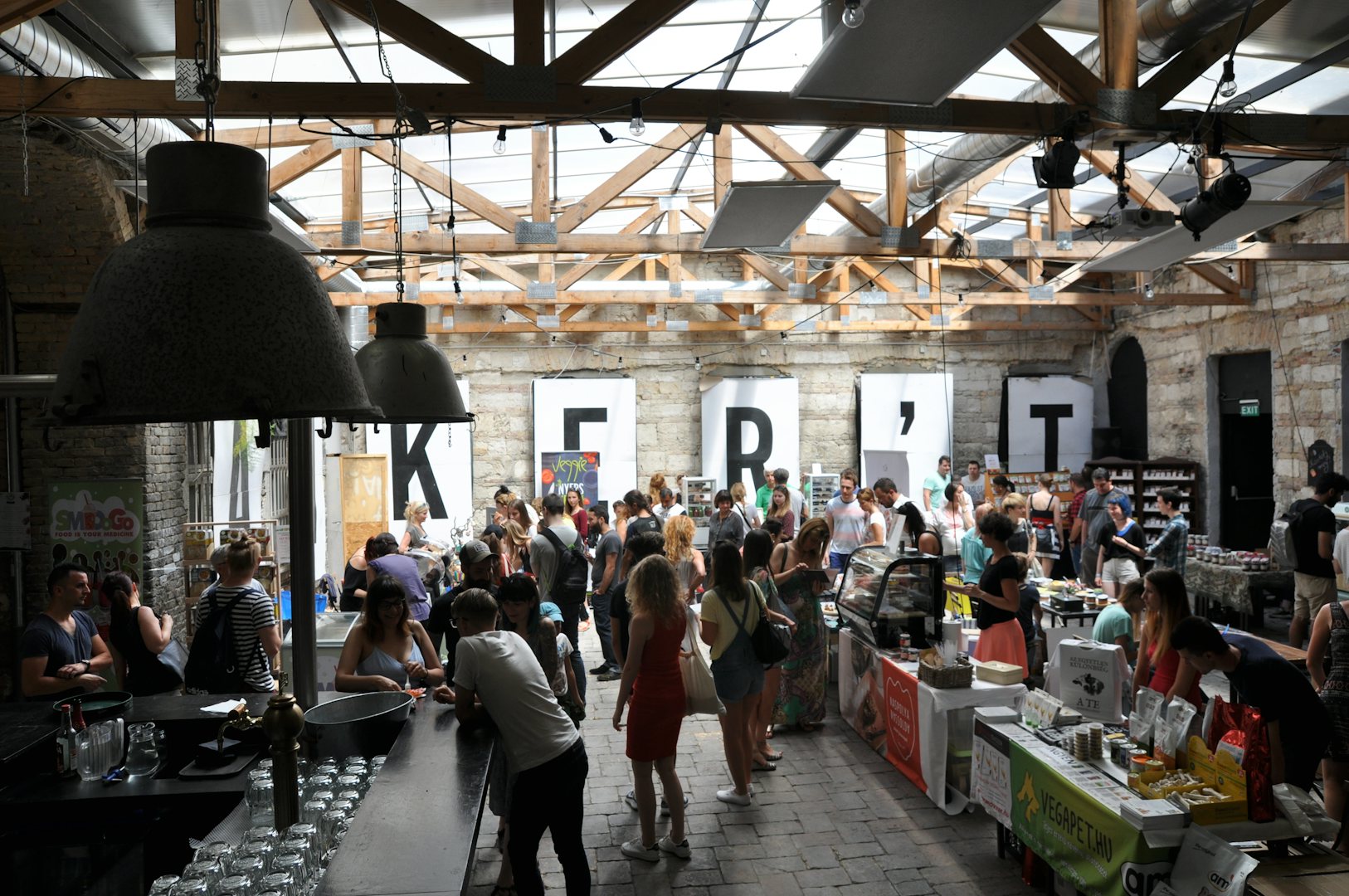 Suggestions?
Want to share new hidden secrets in your hometown? Are you the author of the next hot city guide? Or do you want to team up in some other way? We look forward to hearing from you!
Contribute
| | |
| --- | --- |
| Already a member? Log in. | New here? Sign up. |