5 secrets about

Budapest's bridges

in Budapest
1) Chain Bridge: the toll you have to pay
Chain Bridge was built between 1839 and 1849 thanks to the financial support of baron Sina of Vienna. The contract promised him all the toll revenues for 87 (!) years, and it prohibited the construction of other bridges between Buda and Pest. After 21 years already, the investment was returned, including interest. The city then purchased the company – they wanted to build a new bridge.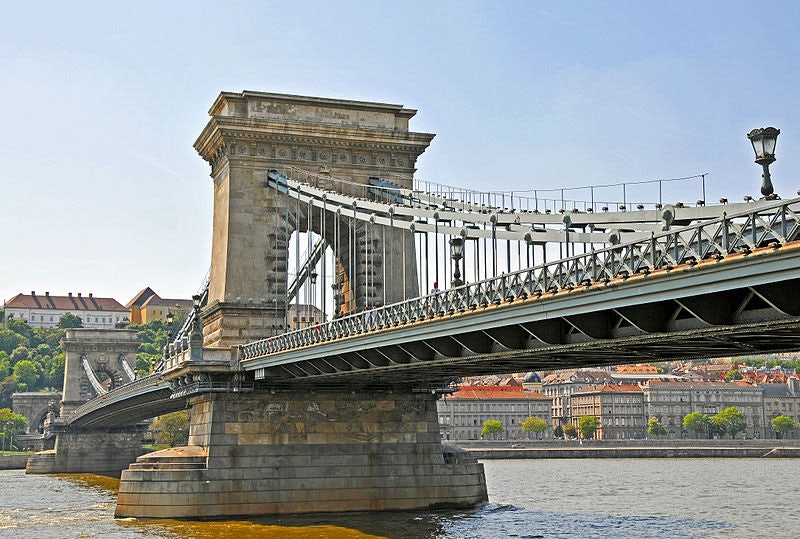 2) Margaret Bridge, the crooked one
Margaret Bridge was designed and built by a French company and inaugurated in 1876. At the time, few people understood why it had a break in the middle. The wing leading to Margaret Island wasn't built until 25 years later. At the time of the original opening the island's tip was hundreds of meters away; the gap between the middle of the bridge and the island was later gradually filled up with land.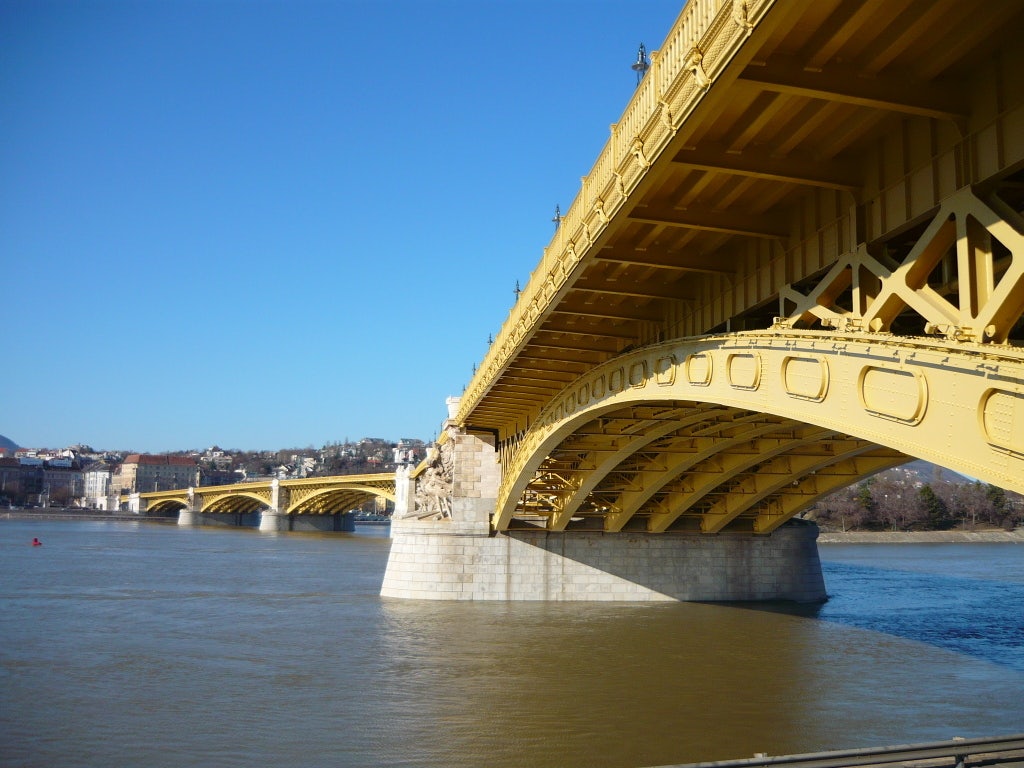 3) The middle section of Liberty Bridge
Many Budapestians consider Liberty Bridge (completed in 1896) the nicest of all bridges in the city. There is an interesting technical detail: the middle 49-metres section of the bridge is not part of the supporting structure. When it was rebuilt after being destroyed during WWII, the celebrated poet Gyula Illyés passed by and immortalised the moment when that middle section was inserted, as the last step.
4) The missing mirrors from Rákóczi Bridge
This symbol of the new and free Budapest was completed in 1995 and was known for its peculiarity: it consisted of lamps directed upwards to a series of special mirrors that reflected a dispersed, pleasant kind of light beam on the pavement. Not anymore: maintenance of the mirrors turned out to be too complicated and too expensive.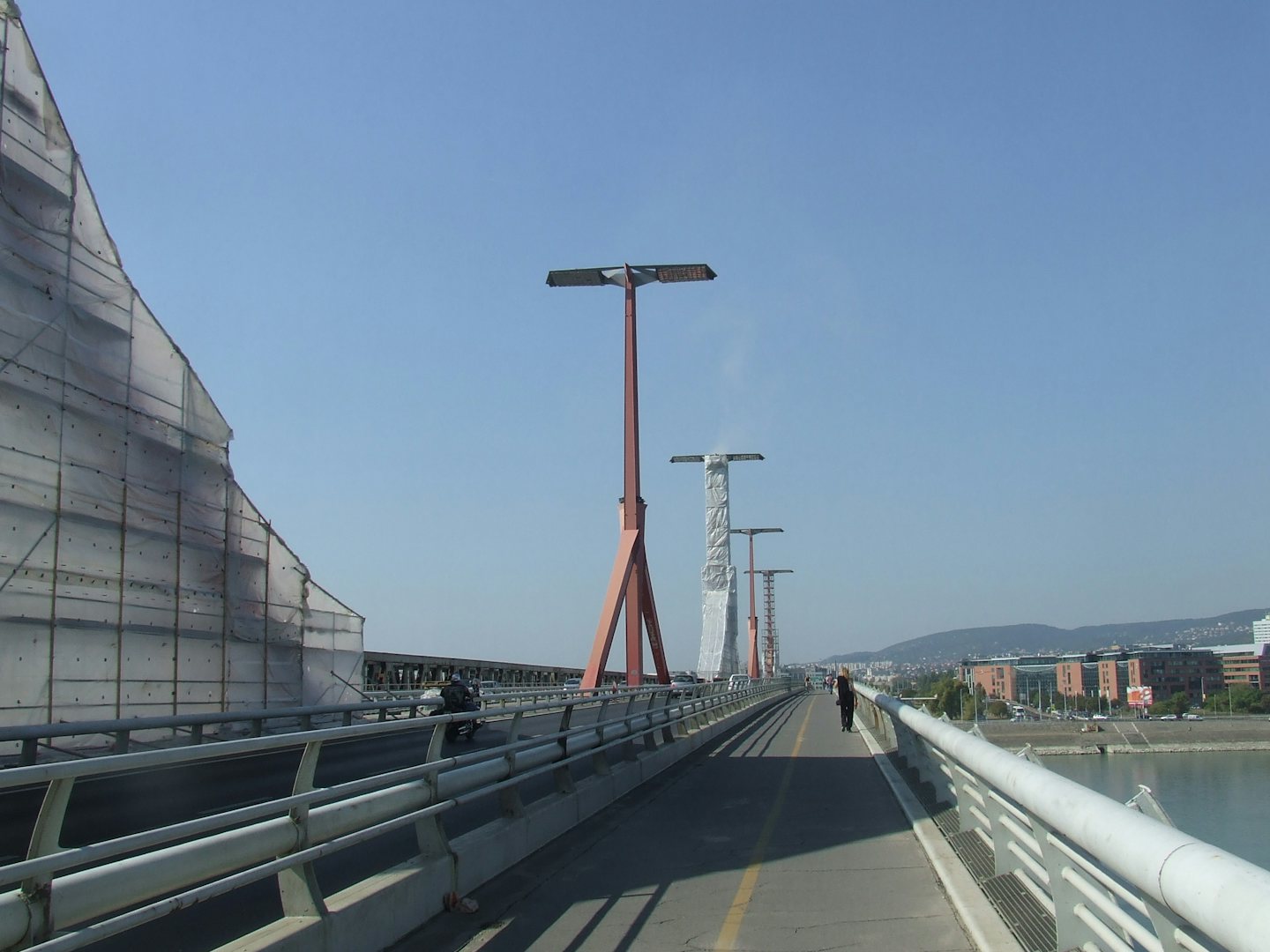 5) The older, the nicer
Elisabeth Bridge was first completed in 1903. It was damaged severely during WWII but while all the other bridges were rebuilt in their original form after the war, Elisabeth Bridge wasn't: it was widened so it would be able to handle much more, denser car traffic. For this reason a large part of the Old Town of Pest had to be demolished.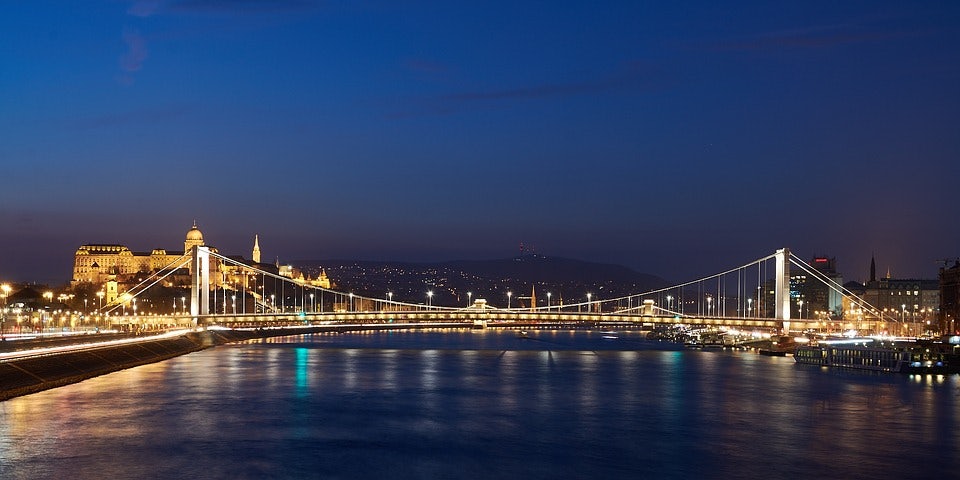 Suggestions?
Want to share new hidden secrets in your hometown? Are you the author of the next hot city guide? Or do you want to team up in some other way? We look forward to hearing from you!
Contribute
| | |
| --- | --- |
| Already a member? Log in. | New here? Sign up. |