5 exceptional

Asian

restaurants in Munich
1) Tengri Tagh Uyghur Restaurant
Munich has the largest Uyghur community outside of China. Their traditional cuisine has Chinese, oriental and Turkish influences. Lagman is the name of the thick hand-drawn noodles in the various dishes on the menu. The ambience is more snack bar than restaurant.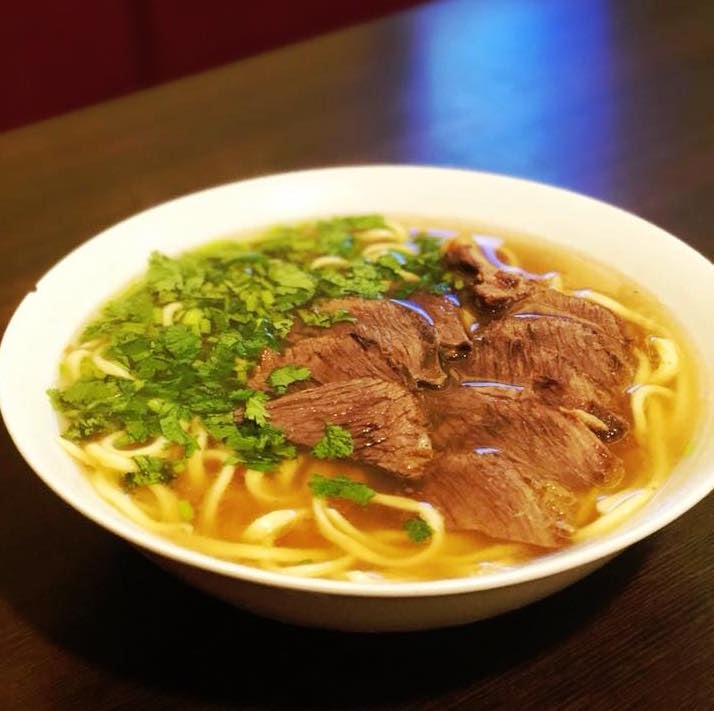 2) J-Bar
The J-Bar is set up like an izakaya, a type of Japanese pub. Here they serve traditional specialities (so please do not ask for sushi), such as Kirin beer with iced foam. The place has a really special atmosphere and is equally popular with the Japanese and with locals. Attention: cash only.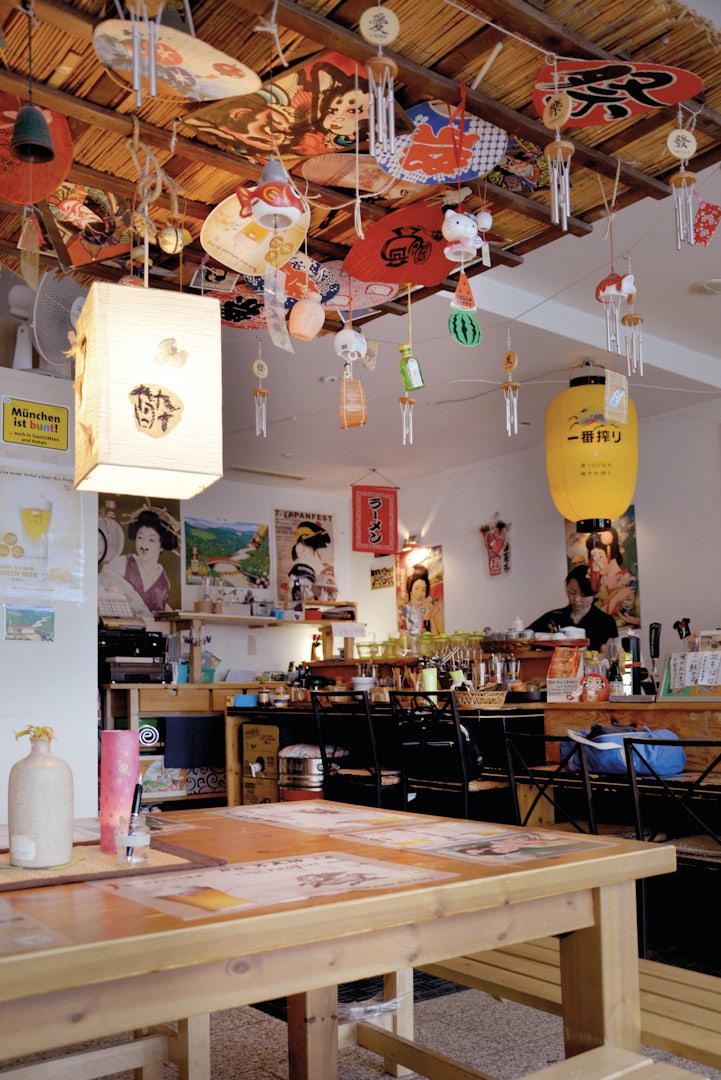 3) Sansaro Sushi
At Sansaro Sushi, they adhere to high standards and strongly believe in a good eating experience. Real Japanese chefs working with high-quality ingredients (organic where possible) serve sushi and sashimi, but you can also order a selection of warm dishes. A special place, a special treat.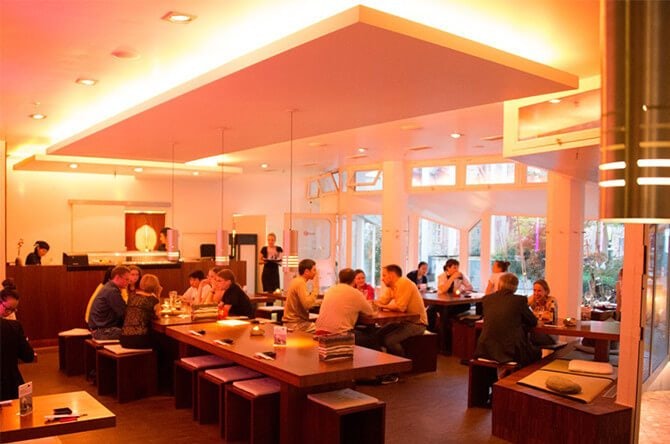 4) Kirschblüte
If you want to spend a nice evening in a relaxed atmosphere, then this is the place for you: Kirschblüte(cherry blossom)serves two Vietnamese mains every day, as well as some starters and desserts. Everything here has a special charm.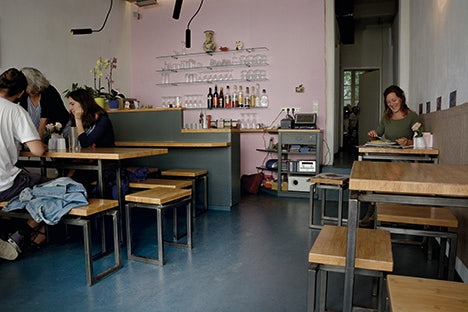 5) Gyoza Bar
The simple menu – they serve Chinese gyoza with different fillings or wantan in soup, the friendly service and an international crowd make for a pleasurable experience. Ideally suited for a quick bite to eat before your evening continues elsewhere. They are open every day.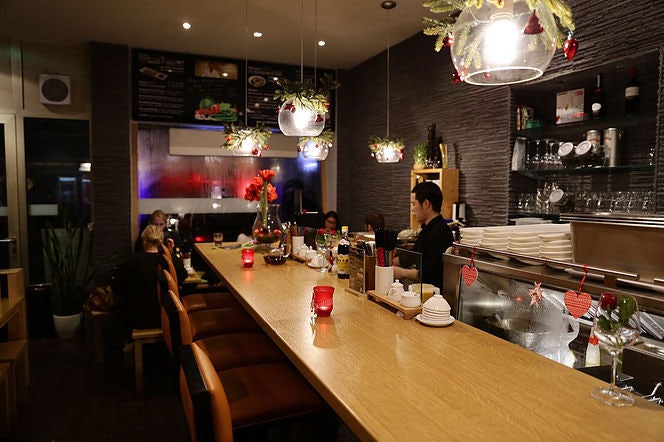 Suggestions?
Want to share new hidden secrets in your hometown? Are you the author of the next hot city guide? Or do you want to team up in some other way? We look forward to hearing from you!
Contribute
| | |
| --- | --- |
| Already a member? Log in. | New here? Sign up. |