Alluring

museum shops

in The South of France for Art Lovers
1) Musée Bonnard
Before checking out the shop, you should obviously visit the lovely Musée Bonnard first, which is dedicated to the lush garden scenes of the post-impressionist painter and the dozens of intriguing nudes of his partner Marthe while she bathed. The museum's shop is modest but good. Besides a series of publications – large and small, general and specialised – about Pierre Bonnard and his contemporaries, it also sells scarves and other souvenirs with colourful Bonnard-style patterns. Elegant, delicate and tasteful, striking just the right note.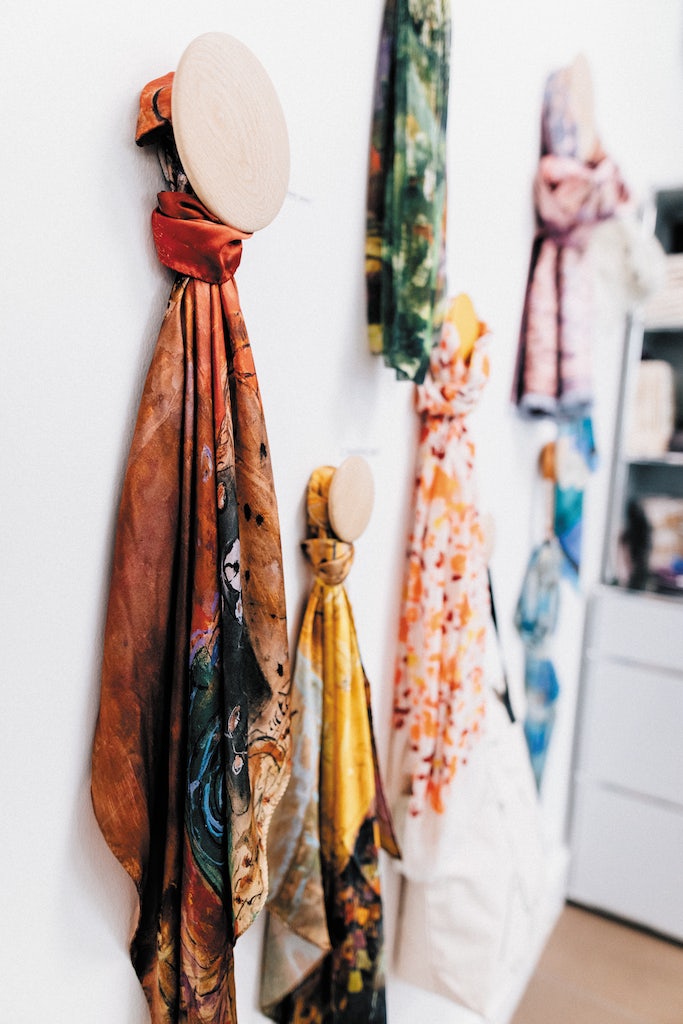 2) Perfumerie Fragonard
Ah, Grasse, the perfume capital of the world. If you're looking to buy a scented gift, head to the large, elegant and deliciously fragrant perfume shop of Fragonard. While you're there, you can also learn more about the perfume production process and distilling, filtering and bottling – a nice added bonus. Parfumerie Fragonard was founded shortly after WWI by the Parisian notary Eugène Fuchs. He took over two existing perfume shops, installed his factory in a former tannery and that is how Parfumerie Fragonard was established in 1926. It was named after Jean-Honoré Fragonard (1732-1806), a painter from Grasse who was known for his refined depictions of frivolous scenes.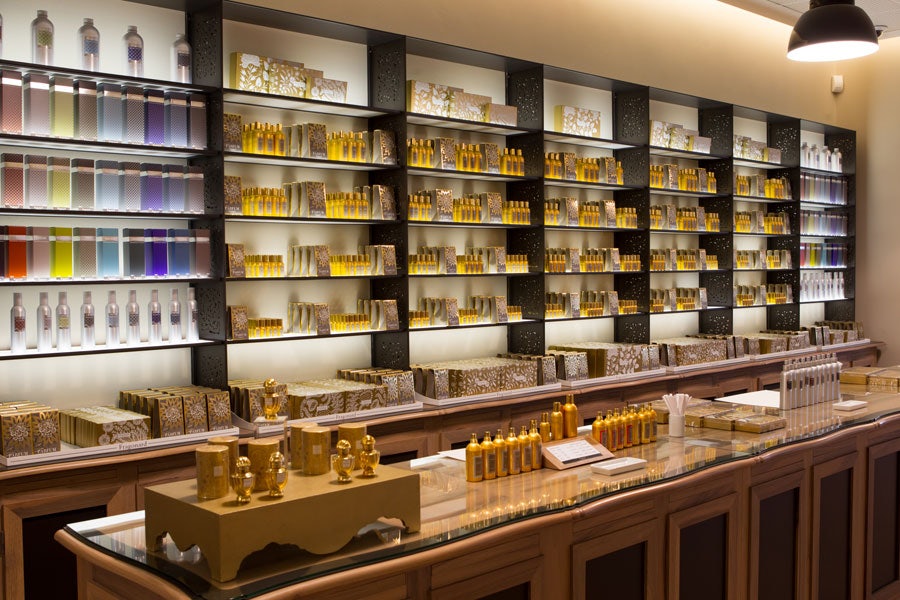 More art in the South of France?
This guide contains more than 350 beautiful places worth visiting in the South of France if you love art. Available in our webshop now.
Buy the book
3) Le Musée du Savon de Marseille
Marseille and soap: the two have been inextricably linked for centuries. Legend has it that that the crusaders brought back cube-shaped soap bars from the Middle East, which were then copied in Marseille, using local ingredients. The typical soap cubes from Marseille were particularly convenient for people who washed their clothes by hand in a river or a wash tub. But they also used this soap to wash their hair and body. As all kinds of liquid soaps in bottles became available, the popularity of Marseille soap rapidly declined. But lo and behold, the soap is all the rage again. A natural product – olive oil is one of the main ingredients –, it is also very environment-friendly because it produces almost no waste. Le Musée du Savon de Marseille shows how this soap is made. It's like immersing yourself in a sensory bath, and you also get to make your own soap. You can bag soap in every possible colour with all kinds of fragrances in the museum's large, two-storey shop.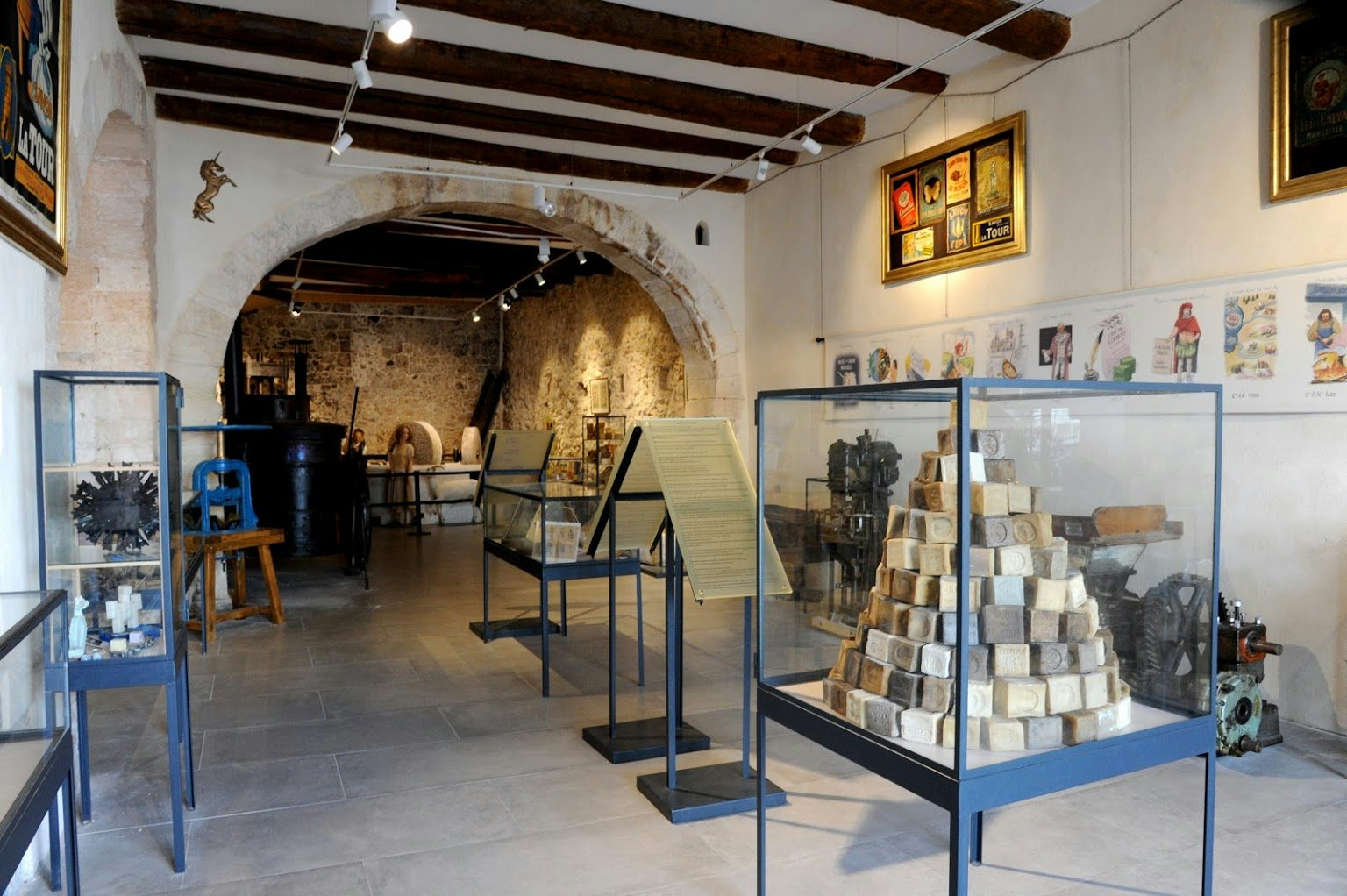 4) La librairie-boutique du Mucem
La librairie-boutique du Mucem is more than a bookshop; it's a museum shop with an architectural flourish. The tables and bookshelves look as if they are standing in a forest of concrete trees or giant mushrooms – these are, of course, the columns that support the museum building above it. The ambience in this bright, sun-drenched shop is quite special, as a result. La librairie-boutique du Mucem is a general bookshop, with an emphasis on art, human sciences and tourism. Besides books, the shop also sells a nice selection of fine Mediterranean objects, like jewellery, textiles, tableware ...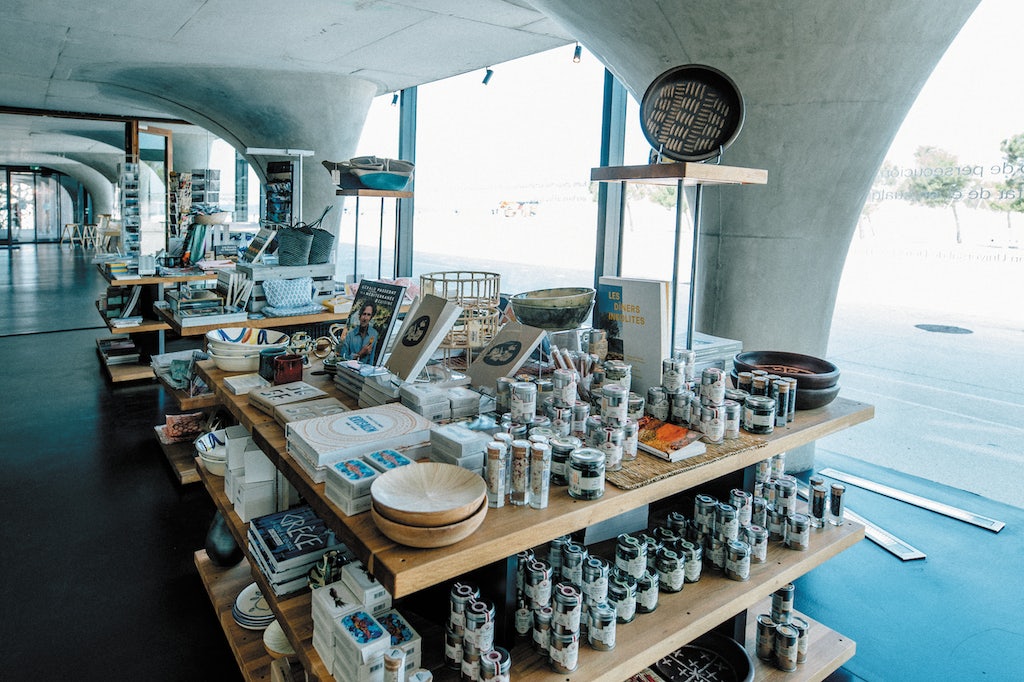 5) Boutique Cap Moderne
The former hangar of Roquebrune-Cap-Martin train station is the starting point of a hike that winds its way to Eileen Gray's Villa E-1027 and Le Corbusier's Cabanon. In this hangar you'll also find a spacious shop, where you can buy publications on the Irish architect and designer Eileen Gray and the French- Swiss modernist Le Corbusier, in addition to reference works on architecture in general and modernism in particular. Please bear in mind that the shop is only open before and after tours.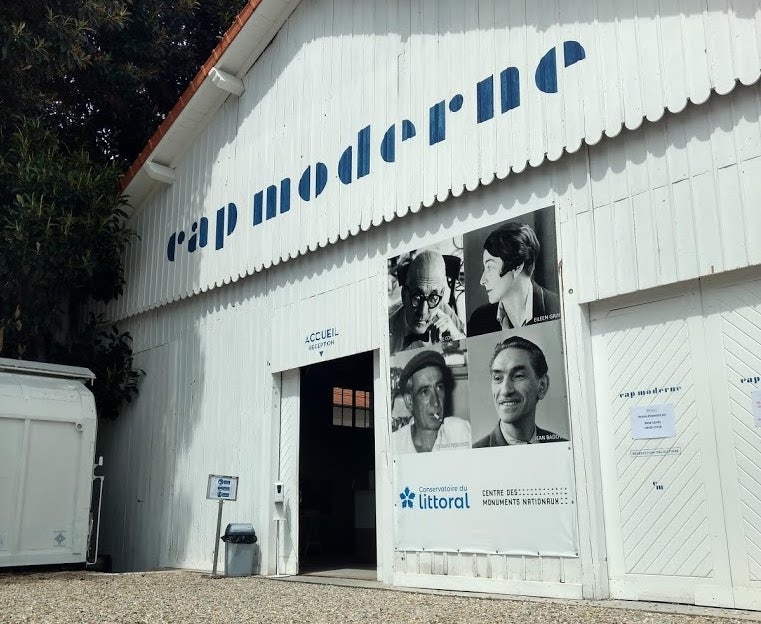 Join the community
Sign up for free to gain unlimited access to the website. Plus, you'll receive a 10% discount in our online bookshop.
Sign up
| | |
| --- | --- |
| Already a member? Log in. | New here? Sign up. |