Old masters

to admire in The South of France for Art Lovers
1) Musée Calvet
A museum with an impressive and diverse collection, in a majestic 18th-century city palace. Here you can see prehistoric objects, sculptures, Egyptian and Islamic art, goldwork, porcelain, and much more. Plenty of fascinating discoveries await in the old masters galleries, including works by some lesser-known artists. Keep an eye out for the pipe smoker by Cornelis Dusart (c. 1690), an almost surrealistic Calvary scene by Jan van Noordt (c. 1650) and a striking nude titled La Mort de Joseph Bara, a martyr of the French Revolution, by Jacques-Louis David (1793). The museum also has a handful of magnificent works from the 1920s by Chaïm Soutine – landscapes and his signature twisting, distorted portraits – as well as a few good paintings by the Provence expressionist Auguste Chabaud.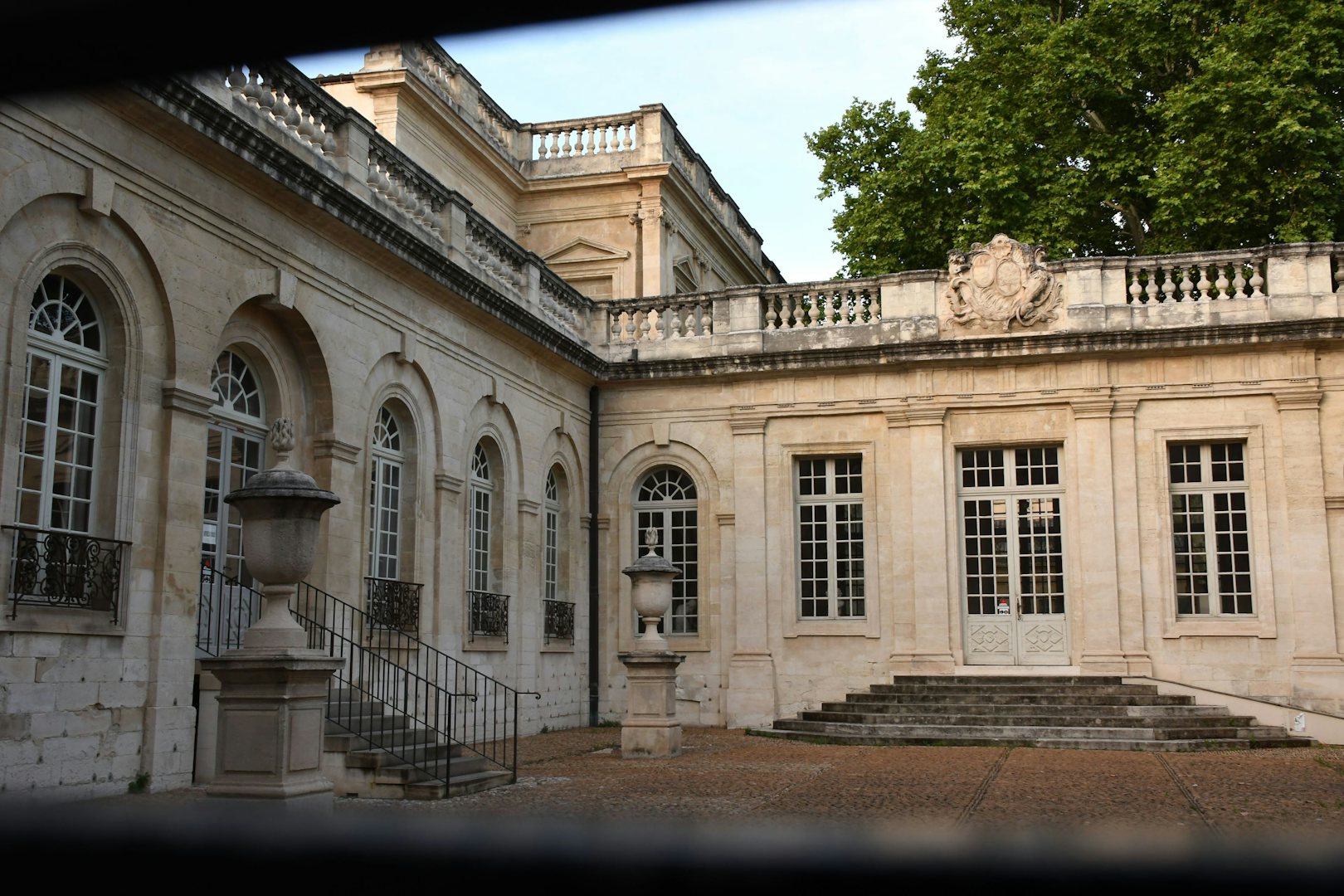 2) Musée des Beaux-Arts de Marseille
The impressive Palais Longchamp in Marseille is a work of art in itself. It was built in the 1850s and is a perfect example of the ornate yet festive Beaux Arts style: it looks like a giant wedding cake. Two majestic staircases enclose a huge fountain, leading to a massive, curved colonnade. The right wing houses the Musée de l'Histoire Naturelle, the left wing is home to the Musée des Beaux-Arts. Some of the collection's highlights include Peter Paul Rubens's La Chasse au sanglier (Boar Hunt) (1616), a well-executed copy by Louis Finson of Caravaggio's Mary Magdalen in Ecstasy (c. 1613) and Gustave Courbet's Le Cerf à l'eau (The Stag Taking to the Water) (1861). The museum combines lesser-known 19th-century landscape painters from Marseille with leading French artists such as Corot, Millet and Puvis de Chavannes.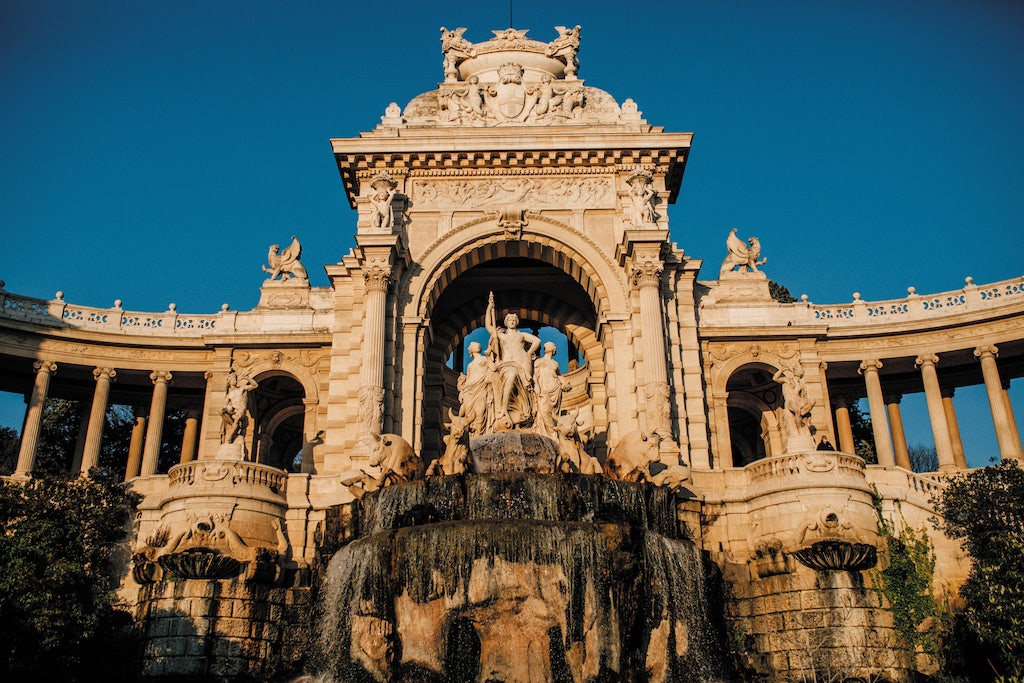 More art in the South of France?
This guide contains more than 350 beautiful places worth visiting in the South of France if you love art. Available in our webshop now.
Buy the book
3) Musée Fabre
The Musée Fabre in Montpellier is one of the biggest and most important fine arts museums in France outside Paris. It was founded in 1824 when the painter and art collector, Baron François-Xavier Fabre, donated his collection to the city. From 1828, it was displayed in the Hôtel de Massilian, an 18th-century city palace. Beginning in 2003, the museum underwent a thorough renovation, which was completed in 2007 and which significantly expanded the galleries. One of the architectural highlights is the building's impressive colonnade. The Musée Fabre has an excellent collection of European paintings from the 14th century to the present day and all the major names are represented. There are a few paintings and ensembles in particular that merit your attention, including a gruesomely realistic Étude de pieds et de main from 1818-1819 by Théodore Géricault, the famous painter of The Raft of the Medusa which you can see in the Louvre. The museum also has sixteen paintings by Gustave Courbet, the once controversial 'father of European realism', including a captivating self-portrait, a portrait of the poet Charles Baudelaire and the famous Bonjour, Monsieur Courbet (1854), the scene in which Courbet runs into his patron Alfred Bruyas somewhere outside Montpellier, dressed and equipped to go paint in the open air. Courbet's no-nonsense realism is offset by eleven works by Alexandre Cabanel, a well-known painter in the academic style. After the museum's renovation was completed, the abstract painter Pierre Soulages (b. 1919) donated twenty works, spanning his career from 1950 to the present.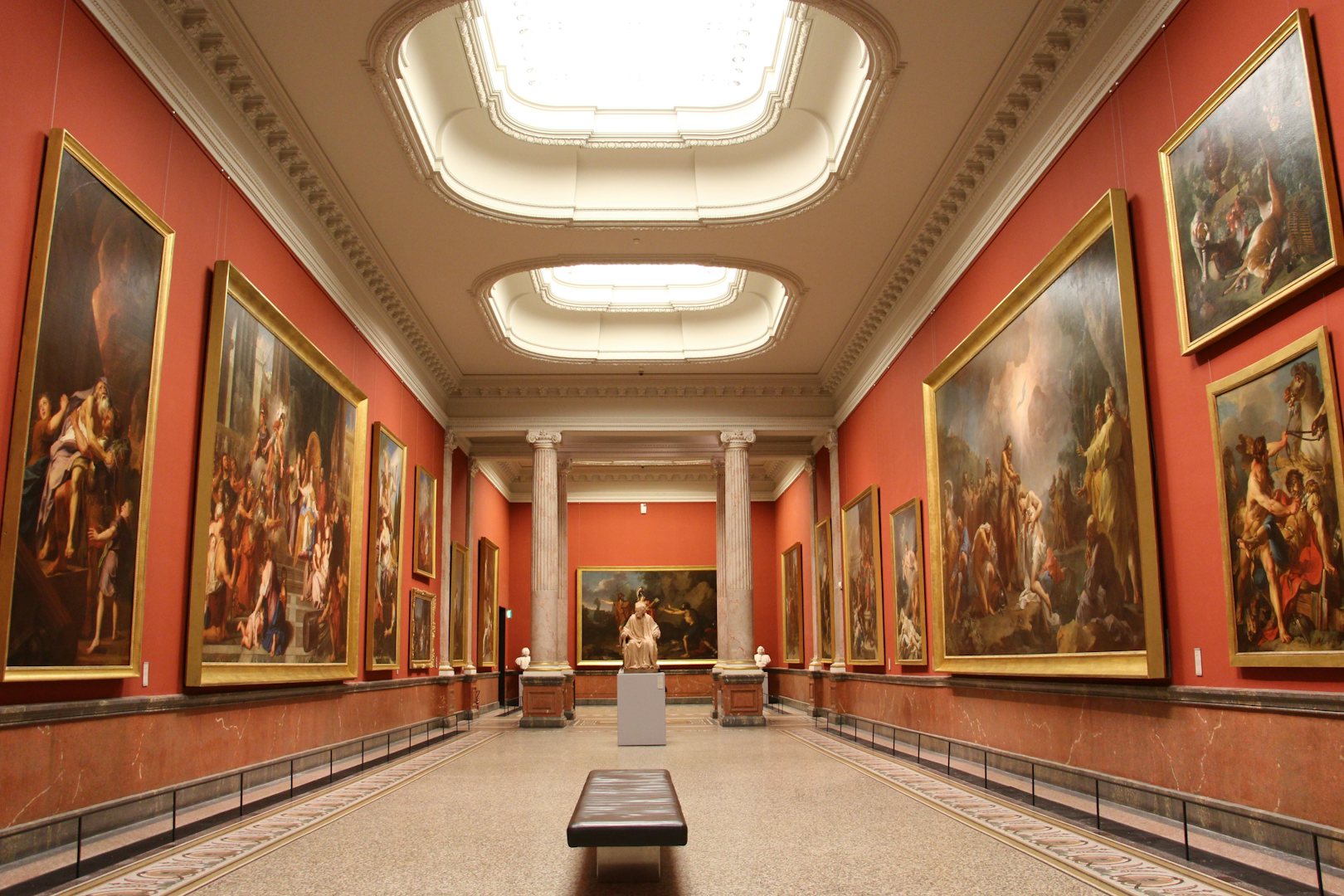 4) Musée d'Art Classique de Mougins
The Musée d'Art Classique de Mougins, which opened in 2011, is another pleasant surprise. It has a large collection of Egyptian sarcophagi, Greek and Roman sculptures, vases and jewellery, as well as one of the world's largest private collections of ancient arms and armour. This may not sound that special but the museum's founder, the retired British hedge fund manager Christian Levett, had the brilliant idea to show visitors how the antique world has influenced modern and contemporary art. Works by Marc Chagall, Alexander Calder and Jean Cocteau are displayed alongside Egyptian artefacts. The art of Damien Hirst and Pablo Picasso contrasts with the ancient Roman busts. Greek and Roman gods find themselves in the good company of Andy Warhol, Yves Klein and Georges Braque. As you can tell, there's a lot to see in a relatively small space. Unfortunately, many of the museum's treasures are kept behind glass, and for good reason. Nonetheless, the museum offers a fascinating foray through history.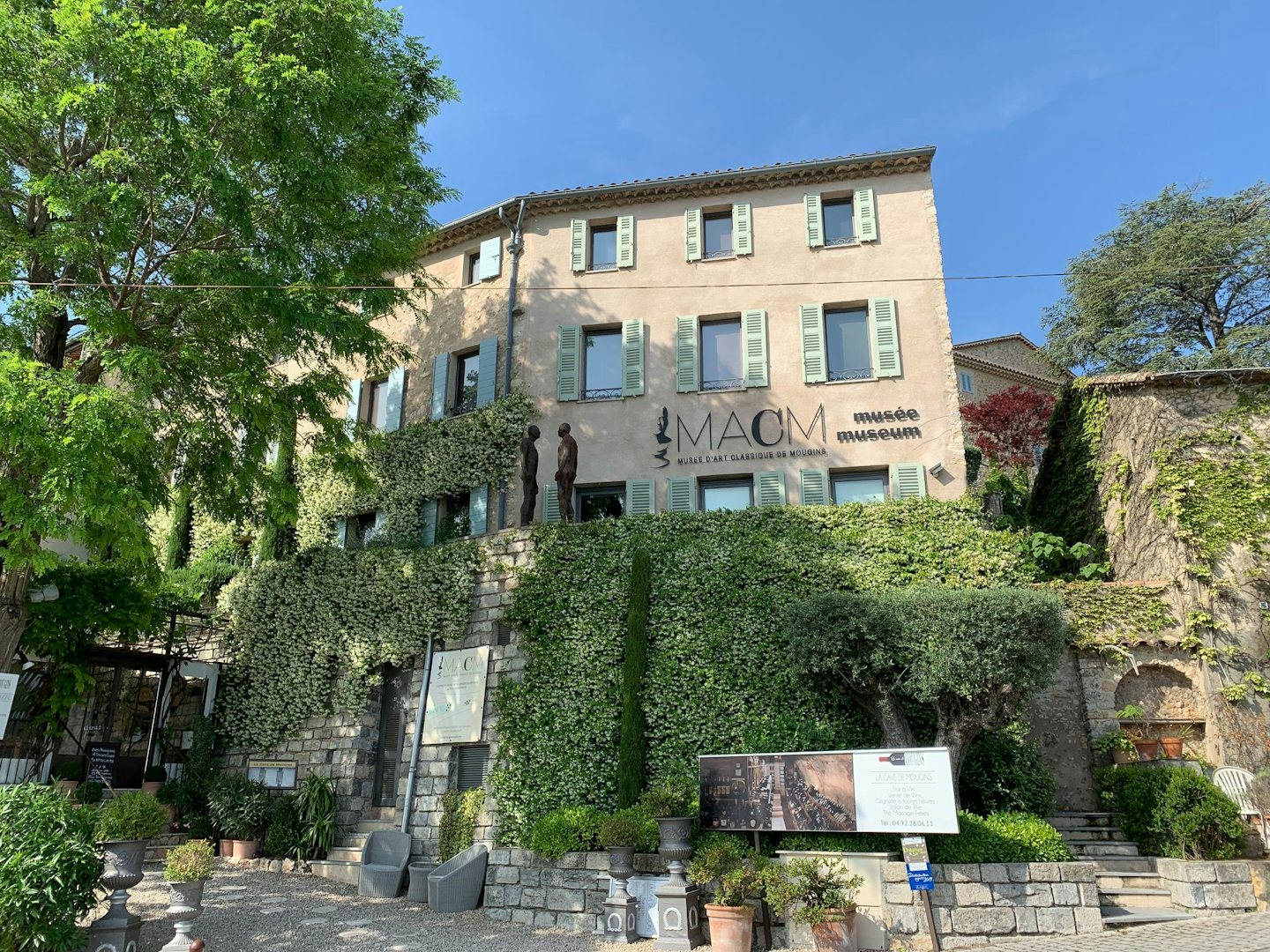 5) Musée des Beaux-Arts de Carcassonne
Carcassonne's main attraction is its historic fortified city, which is the third most popular tourist destination in France, after Paris and the Mont Saint Michel. The small but nice Musée des Beaux-Arts is located in downtown Carcassonne. As you would expect from a provincial museum, the collection features a number of second-rate pieces as well as some nice surprises. Besides some fine landscapes by Gustave Courbet and Jean Baptiste-Camille Corot, an interesting still-life by Jean-Baptiste Siméon Chardin, an excellent urban scene by Albert Marquet and an abstract piece by the underestimated Serge Poliakoff, the museum also has a few paintings that represent Carcassonne in different ways. The 18th-century painter Jacques Gamelin, who was born in the city, mainly specialised in historical paintings and intimate portraits, the 19th-century history painter Jean-Paul Laurens studied the medieval fortified city, while Henry Valensi created a cubist version of Carcassonne in 1934.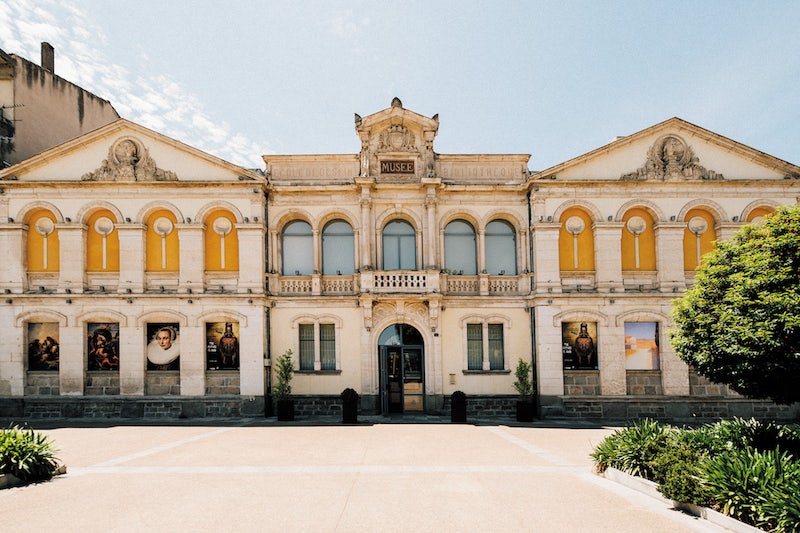 Join the community
Sign up for free to gain unlimited access to the website. Plus, you'll receive a 10% discount in our online bookshop.
Sign up
| | |
| --- | --- |
| Already a member? Log in. | New here? Sign up. |