Contemporary art

museums in The South of France for Art Lovers
1) Fondation Vincent van Gogh Arles
The Fondation Vincent van Gogh Arles was founded in 1983 to pay tribute to the legendary painter who lived and worked in Arles from February 1888 until May 1889. The museum highlights how Van Gogh inspired and influenced later generations and continues to do so to this day. In 1985, the Fondation acquired art works by Francis Bacon, Roy Lichtenstein and David Hockney paving the way for the museum's creation. The actual museum was inaugurated in 2014. Here the Fondation hosts temporary exhibitions with work by contemporary artists, always in relation to Van Gogh. The 15th-century building became a Banque de France in 1924. In 2014, it was renovated from top to bottom by the architects of FLUOR, who chose to give free rein to the sparkling natural daylight of Provence, which plays such a prominent role in Van Gogh's work. The artist Bertrand Lavier painted the foundation's gates whereas the colourful glass sculpture on the roof of the bookshop is the work of Raphael Hefti.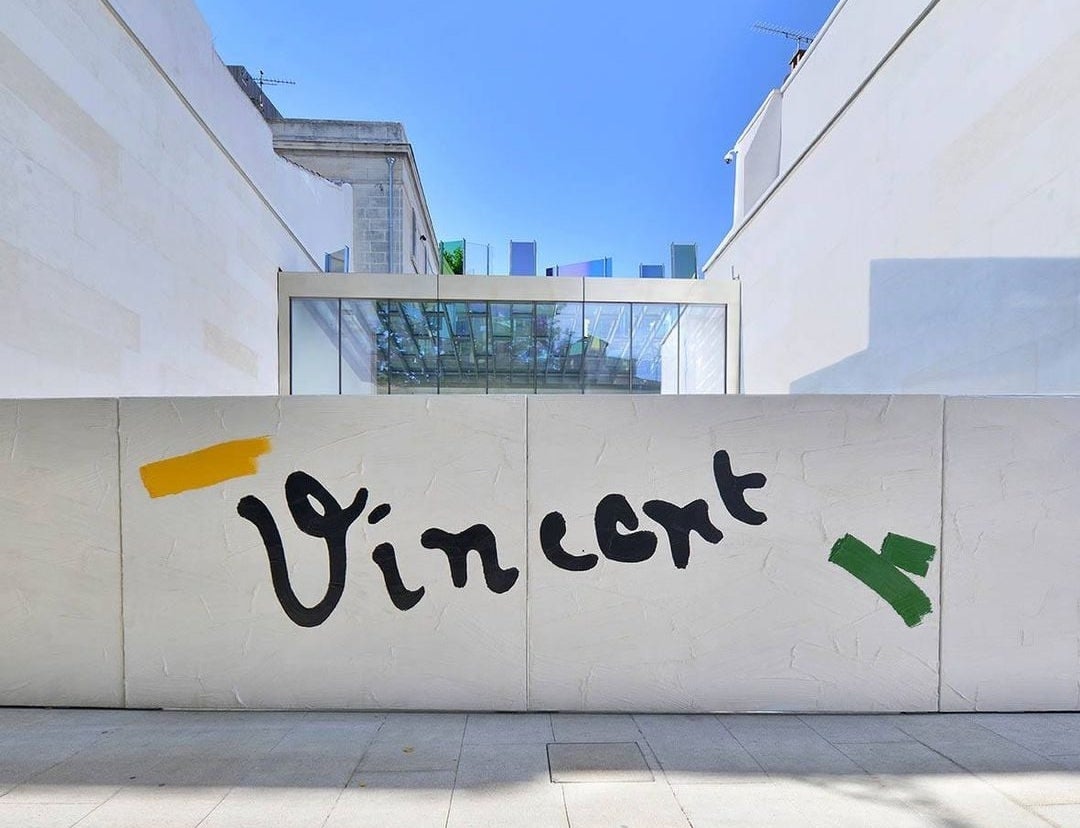 2) Musée Régional d'Art Contemporanie / Occitanie / Pyrénées-Méditerranée
The small town of Sérignan, between the coast and Béziers, has a surprisingly good contemporary art collection, with several works by the artist Daniel Buren. You can find his Rayonnant – an installation comprising 170 metal openwork columns – on the city's fringe. For his in-situ work Rotation, he wrapped the Musée Régional MRAC, covering the windows with colourful planes. They create all kinds of visual effects inside and outside of the building, like contemporary stained- glass windows. His equally colourful Cabane éclatée (1999-2000), a giant, 'exploded' cube, also has a prominent place in the museum's collection. But the MRAC has much more to offer: the fascinating and surprising survey of all aspects of contemporary art since 1960, with works by famous and lesser- known names such as Bertrand Lavier, Mimosa Echard and Robert Crumb. The museum also hosts relevant exhibitions, like La mesure du monde, about landscape and climate. Quite a discovery.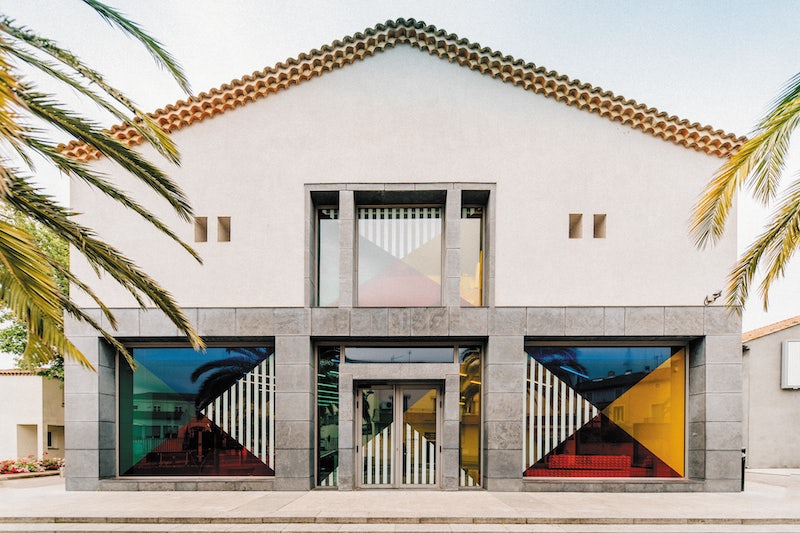 More art in the South of France?
This guide contains more than 350 beautiful places worth visiting in the South of France if you love art. Available in our webshop now.
Buy the book
3) Nouveau Musée National de Monaco
In anticipation of a new home, the New National Museum of Monaco currently has two villas at its disposal for exhibitions: Villa Paloma (temporarily closed) and Villa Sauber, one of the Principality's last belle époque villas. The theme of the exhibitions is 'Training for a Museum': each exhibition is set up as a research project, exploring the role of a contemporary museum in Monaco and what it should show. The exhibitions are therefore quite varied: from a retrospective of the work of painter Kees van Dongen and contemporary ceramics to urban planning developments and the possible plans for the Principality's future.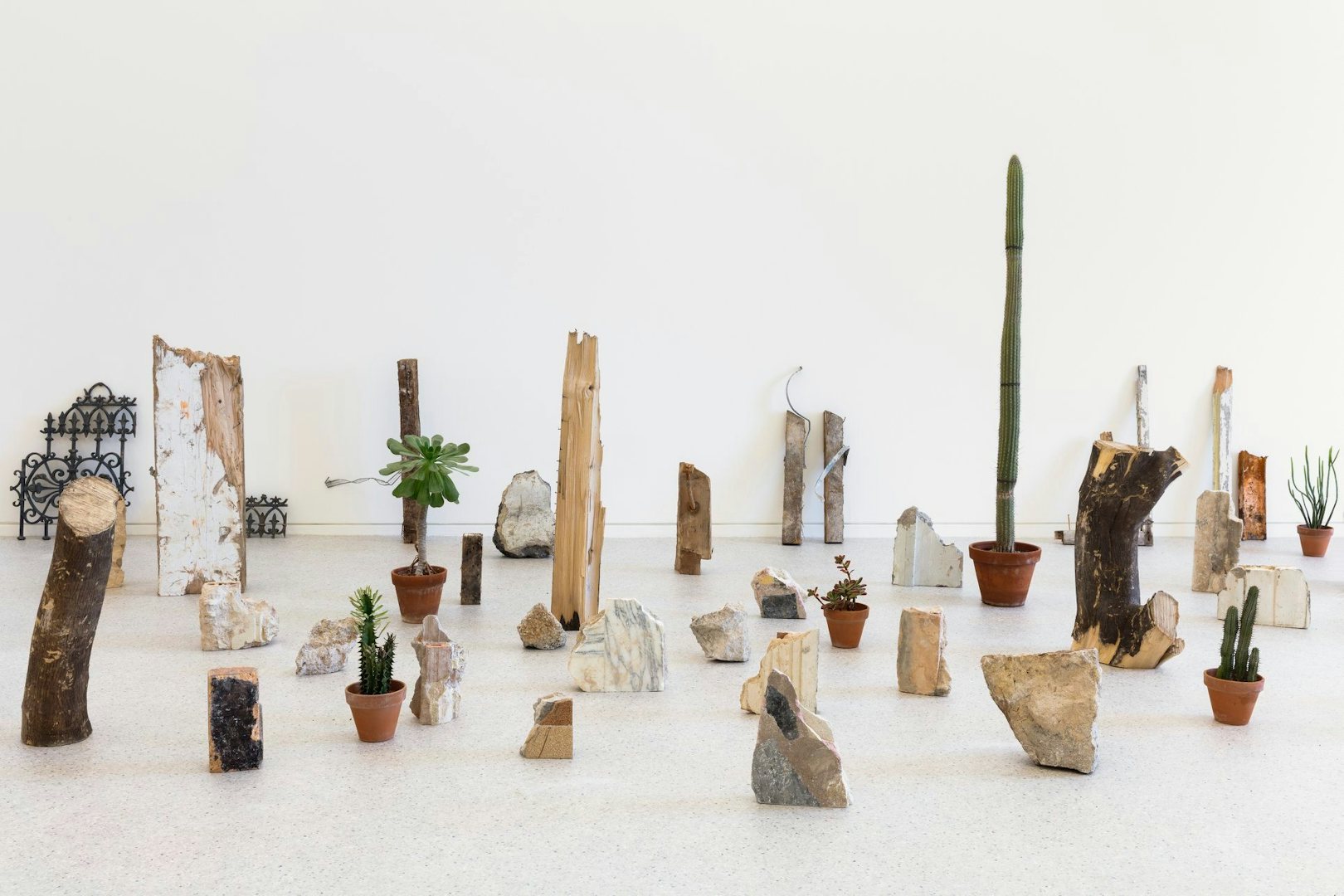 4) Collection Lambert
The Collection Lambert in Avignon is the brainchild of the Parisian gallerist and art collector Yvon Lambert. The collection comprises approximately 2000 artworks, giving it all the allure of a museum, all the more so after the exhibition space was expanded in 2015. Two 18th-century mansions – the Hôtel de Montfaucon and the Hôtel de Caumont – were renovated by the architects Berger&Berger, who added a minimalistic but monumental staircase and a striking skylight. The Lambert Collection, which celebrated its twentieth anniversary in Avignon in 2020, offers an impressive survey of the various aspects of international contemporary art from 1960 to the present day, including minimal, conceptual and land art, in addition to photography, video art, and the revival of figurative painting. You can find all this and more here, including large ensembles by Sol LeWitt, Lawrence Weiner, Nan Goldin, Andres Serrano, Christian Boltanski, Daniel Buren, Anselm Kiefer and Cy Twombly. Take your time to explore this extensive, surprising collection in spacious galleries.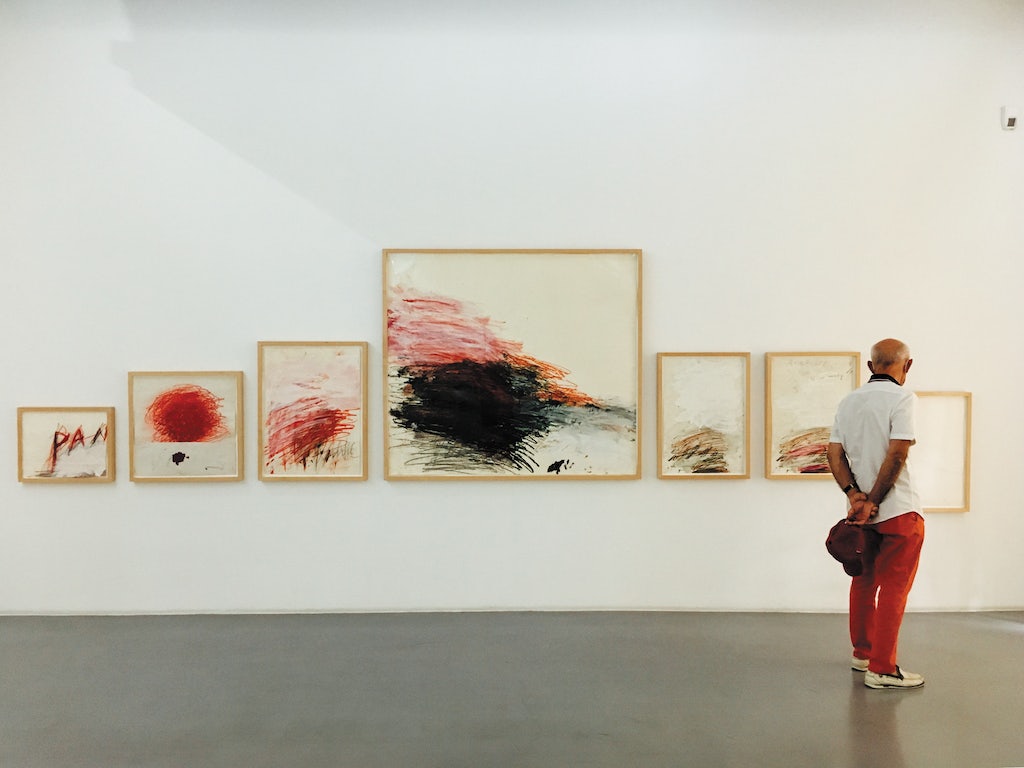 5) MAMAC Nice
The Musée d'Art Moderne et d'Art Contemporain or MAMAC looks like an impregnable fortress in the centre of the city. It was designed in 1990 by the architects Yves Bayard and Henri Vidal and combines large volumes, with white façades and curved glass windows. The MAMAC is a big museum. It will take you at least two hours just to see the highlights. It offers an interesting dialogue between artists from Nice and their foreign counterparts or, to be more precise, between French new realism and American pop art with artists such as Andy Warhol, Claes Oldenburg and Robert Rauschenberg. In the sixties, the Côte d'Azur was an important place for artistic experiments. Many artists like Arman (who assembled giant sculptures using cars), César (who crushed and compressed cars into sculptures) and Christo & Jeanne-Claude (who wrapped all kinds of objects) criticised consumer society. The museum focusses specifically on two artists: Yves Klein (born in Nice in 1928), who explored new themes with his performances and monochrome works in bright 'Yves Klein' blue, and Niki de Saint Phalle – she of the colourful, monumental outdoor sculptures and paintings riddled with bullets. Outside the building you can find installations by, among others, Alexander Calder and Niki de Saint Phalle. On the rooftop terrace you can see Yves Klein's Le Mur de Feu (The Wall of Fire) and enjoy a marvellous view across the city.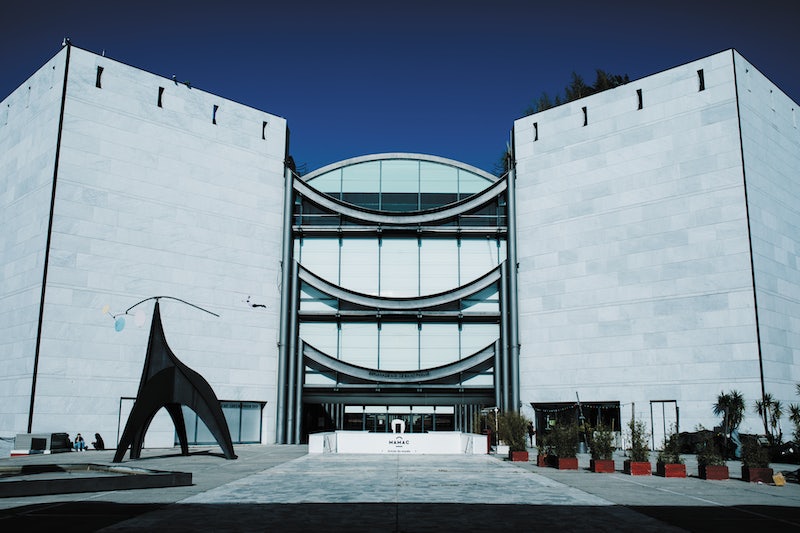 6) Musée d'Art de Toulon (MAT)
This imposing neorenaissance building from 1888 closed in February 2020 for the second and last phase of its renovation. At the time of publication it was unclear when the Musée d'Art de Toulon will reopen. The collection focusses on major contemporary art movements: conceptual art, French nouveau réalisme (Arman, Christo, Yves Klein and Martial Raysse), minimalism (Donald Judd and Sol LeWitt) and Supports/ Surfaces (Claude Viallat). The museum also owns an extensive photo collection with works by Henri Cartier-Bresson, Edward Steichen, Willy Ronis and Robert Doisneau.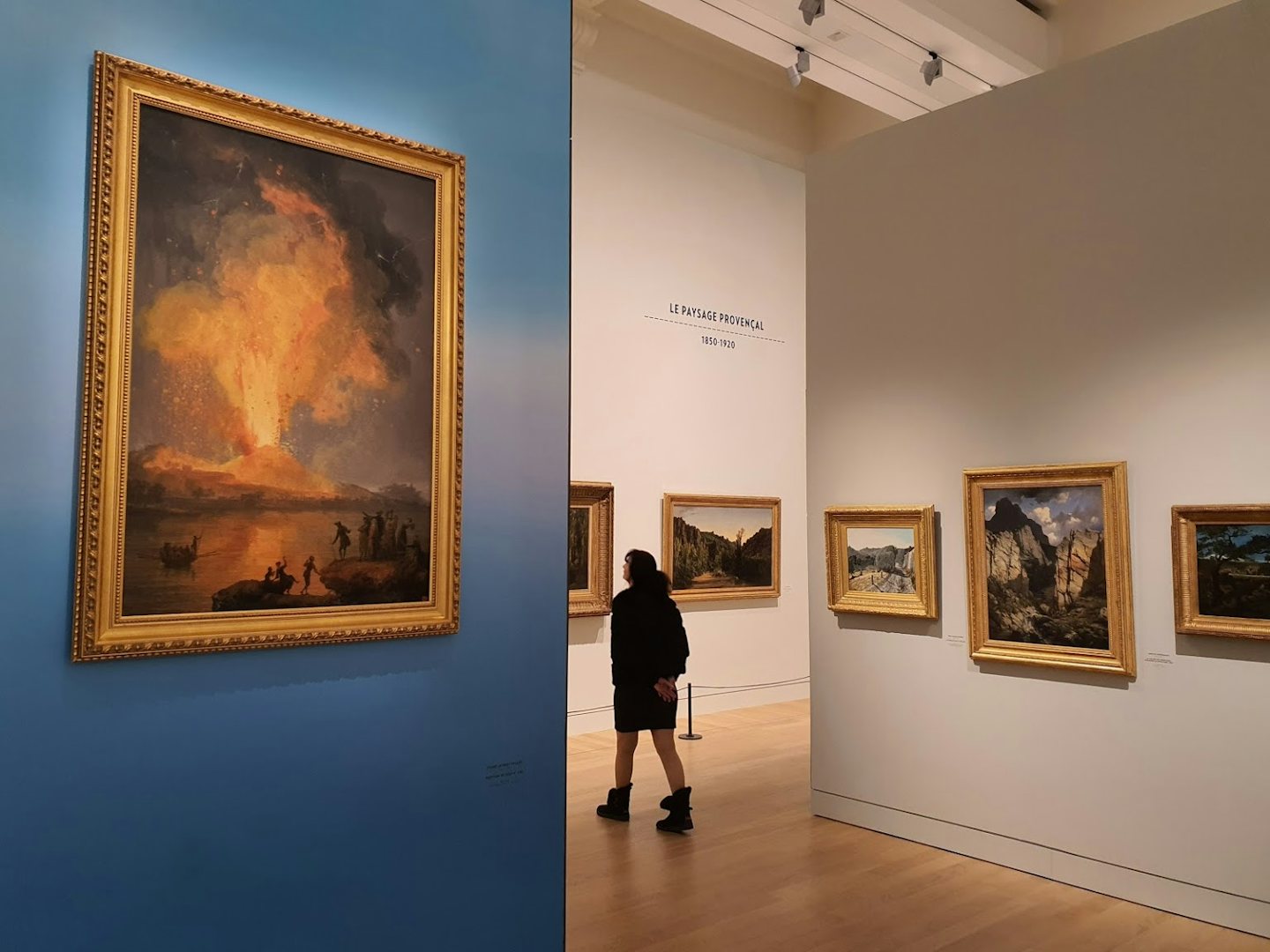 7) Espace de l'Art Concret
An exceptional abstract art collection is displayed in the 16th- century castle of Mouans-Sartoux as well as in the austere, functional and eye-catching yellow-green museum building in the castle garden. The latter was built in 2004 by the Swiss architects Mike Guyer and Annette Gigon. Gottfried Honegger (1917-2016) was a Swiss artist who created abstract-geometric art in addition to collecting it with his partner Sybil Albers. They cultivated friendships with major artists from the USA and Europe and were thus able to build an impressive collection with works by leading artists such as Daniel Buren, Richard Long, Imi Knoebel, Bernar Venet, Carl Andre, Donald Judd and Richard Serra. In 2000, they decided to donate their 'concrete art' collection, of approximately 700 pieces, to the French government. The term 'concrete art' refers to any type of non-figurative, abstract or geometric art, plus minimalism, arte povera and conceptual pieces. In recent years, the already impressive collection was expanded thanks to donations by artists and collectors, resulting in a colourful and exceptionally diverse range of art works from the early 20th century to the present day, including some very nice design and interior objects. All shown in a spacious, light and attractive museum.
Join the community
Sign up for free to gain unlimited access to the website. Plus, you'll receive a 10% discount in our online bookshop.
Sign up
| | |
| --- | --- |
| Already a member? Log in. | New here? Sign up. |