Meet the author

Derek Blyth

in Ghent
Derek Blyth
Journalist Derek Blyth has lived in Belgium for more than 25 years and has written countless articles about Belgian cities (for example as editor-in-chief of The Bulletin) and books like Flemish Cities Explored. He has spent many years exploring Ghent and has taken countless friends there for walking tours and visits, making him the perfect author for The 500 Hidden Secrets of Ghent. He also organises these walking tours for groups, in Ghent, Antwerp and Brussels.
What Derek loves most about Ghent
"That it is stubbornly different and endlessly interesting."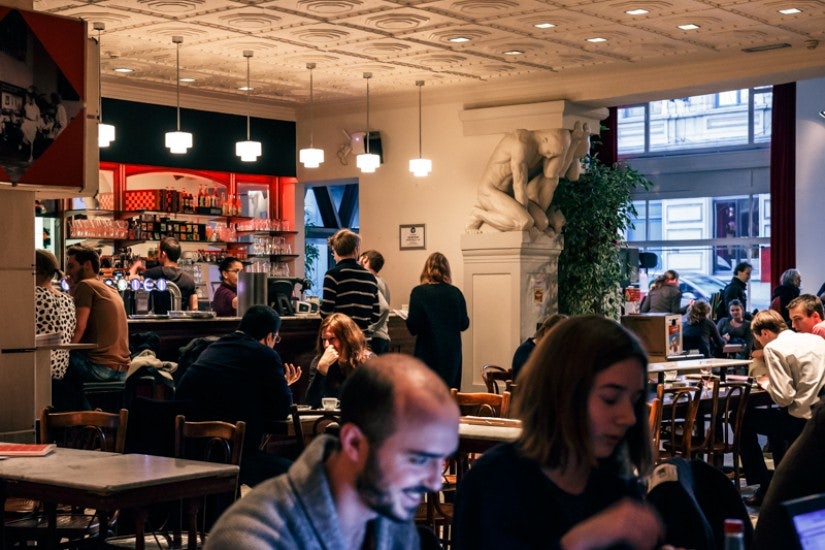 Derek's perfect day in the city might look like this
"I'd start the day with a coffee and a newspaper in Vooruit's stunning café. Don't forget to admire the 19th-century interior decorated with mirrors, sculpture and a reading table, or sit out on the terrace if it's warm enough.
For lunch I'd go to Soepplus where students go for a big bowl of thick pea soup served with a hunk of brown bread. It can get quite crowded but you can usually find a table in one of the two upstairs rooms.
"FOR ME A PERFECT DAY IN GHENT STARTS WITH COFFEE AND A NEWSPAPER IN THE STUNNING CAFÉ OF THE VOORUIT."
Then I'd rent a bicycle at Max Mobiel and cycle down the Leie River to experience one of the best bike rides in Belgium. In just half an hour, you are out of the city cycling through a peaceful Flemish landscape. After dropping off the bike I'd head to the romantic bookstore/café Huize Colette for coffee served on a silver tray and a slice of cake.
And I'd end the day with dinner at the friendly restaurant Het Gouden Hoofd, which is located in an old butcher's store in a quiet neighbourhood. It can get a bit chaotic, but everyone has a good time once the beer has arrived and the plate of pig's cheeks is served."