5

quaint little streets

in Prague
1) Nový Svět
Its name, meaning 'New World', refers to the contrast with the pompous architecture of the neighbouring Castle. The street's tiny houses were the homes of the poorest families and artists. Go before 7 pm and pop into a family cafe in number 2 after taking a sneak peek into the public garden opposite number 11.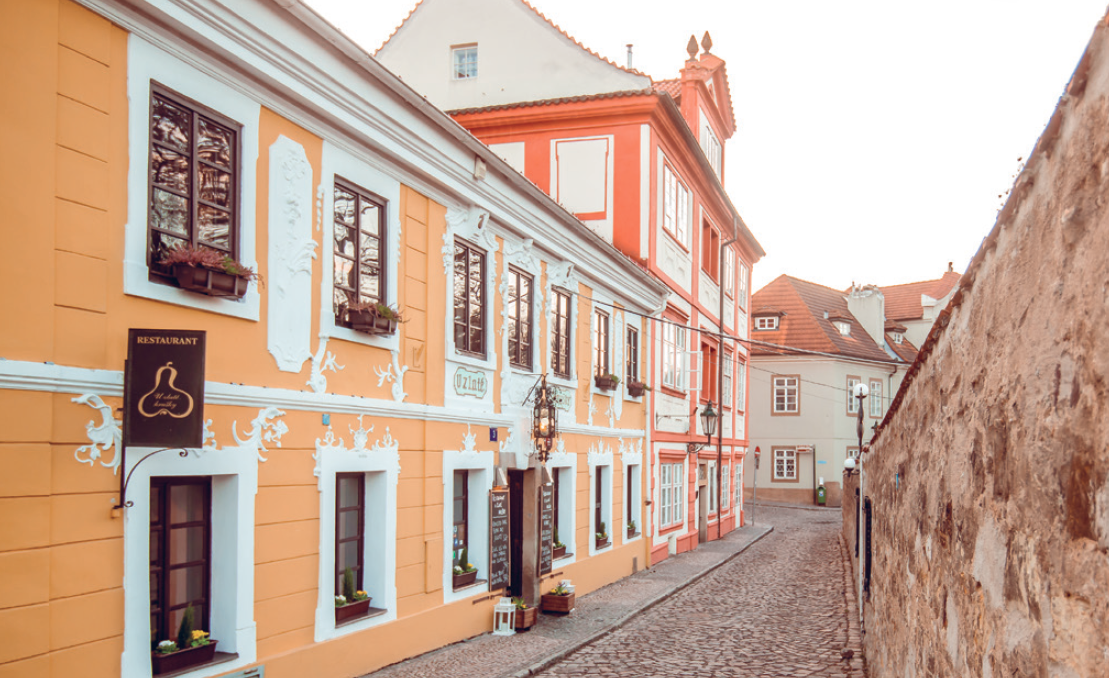 2) Slavíčkova
These graceful lime trees dwarf some valuable architectural gems. Most of these villas were built for the country's intellectual elite at the turn of the 19th and 20th centuries. Some aspired to look like English manor houses, while others embraced Art Nouveau, but all deserve your time and attention.
3) Na Kocourkách
This street is all that remains of a former workers' colony, with houses dug partially into a mass of sandstone. Some say its name refers to the cobble stones ('cat heads' in Czech), but in fact it is named after the vineyard that used to be here.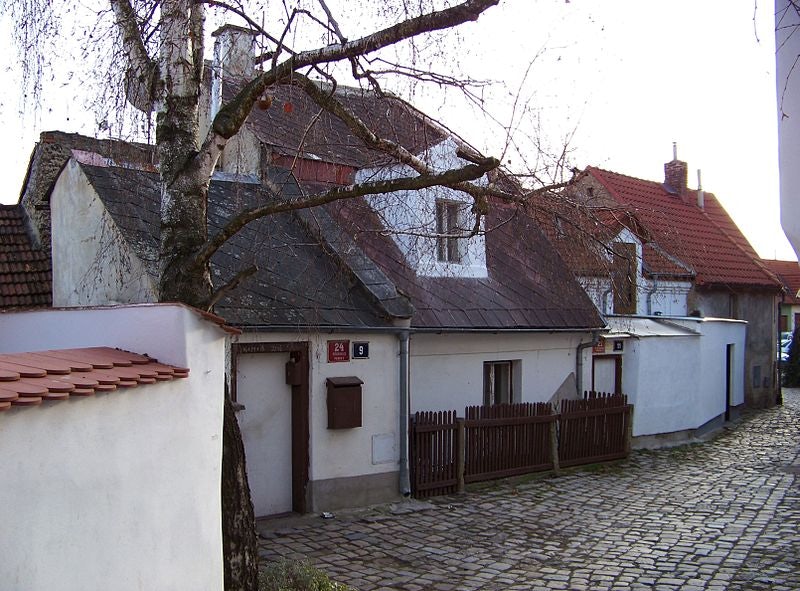 4) U Obecního dvora
Its name implies the existence of a municipal yard, with city stables, barns and carriage parks. The spacious grounds were used for the first fire brigade trainings and later for the fire station. The Romantic painter Josef Mánes, who was born here in 1820, would hardly recognise it today, after the large scale clearance of these slums just before WWI.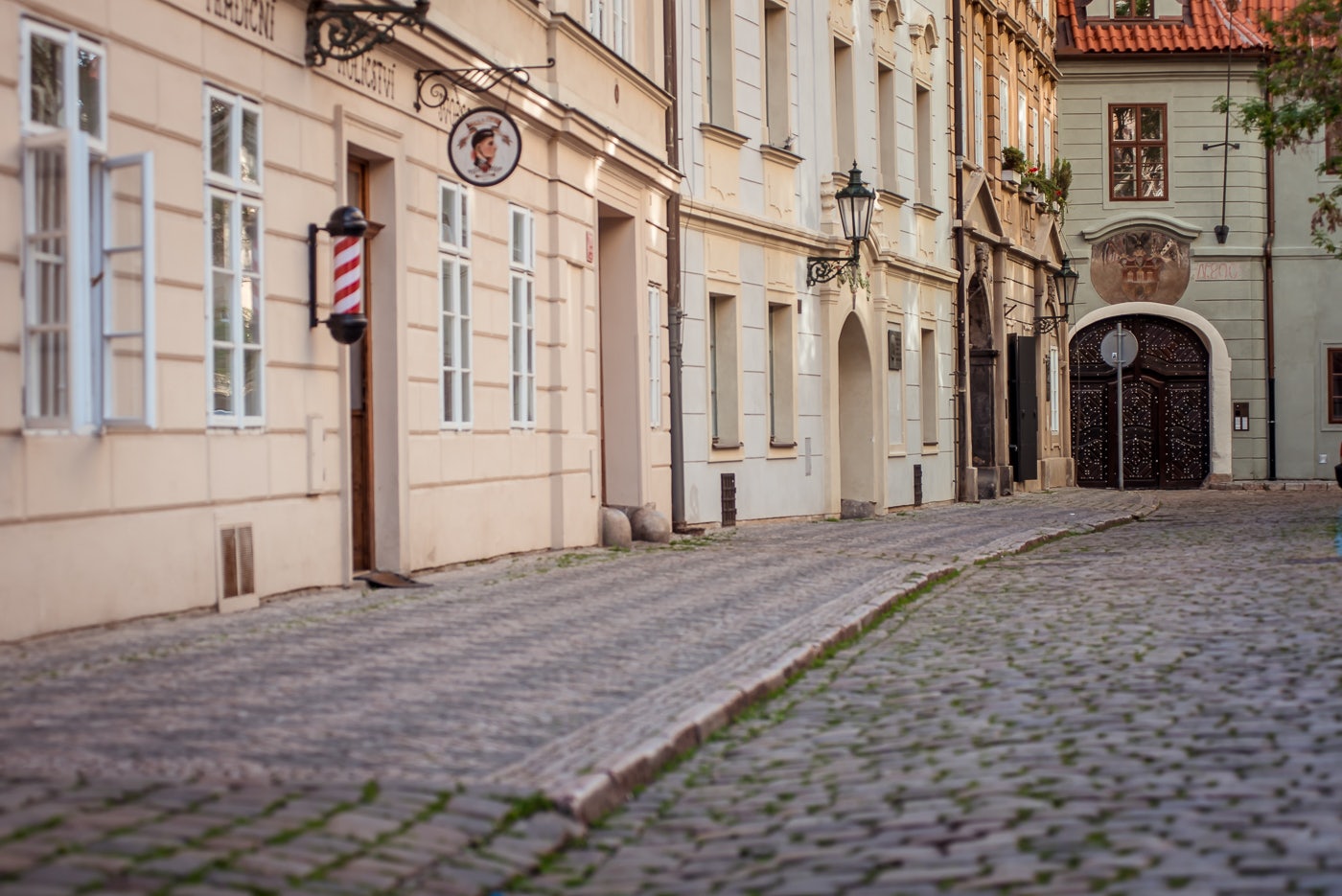 5) Zlatá
At Anenské náměstí step under a small gate with a statue on top of it into the Golden Lane. It curves around the former Saint Anne's convent whose church was turned into a cultural centre by Václav Havel. As you reach Liliová you can spot the second lap of Zlatá about 5 metres to your right.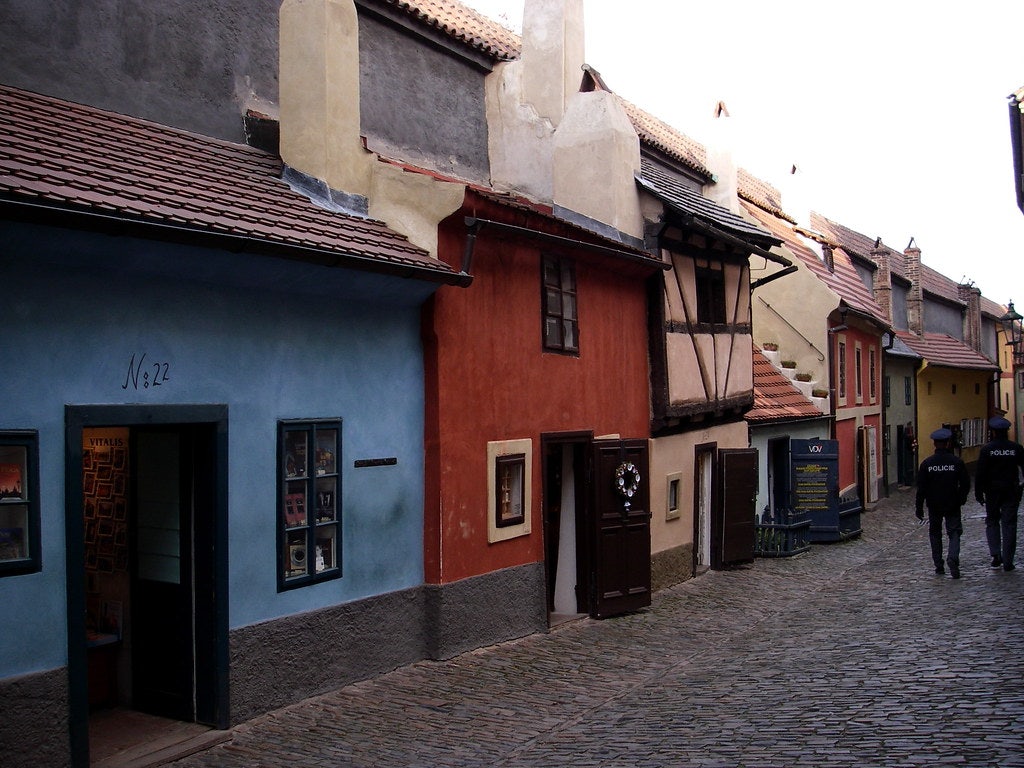 Suggestions?
Want to share new hidden secrets in your hometown? Are you the author of the next hot city guide? Or do you want to team up in some other way? We look forward to hearing from you!
Contribute
| | |
| --- | --- |
| Already a member? Log in. | New here? Sign up. |