5 significant places for

Franz Kafka

in Prague
1) Franz Kafka's Birth House
A bronze bust reminds passers-by that Franz Kafka was born here on 3 July 1883 as the first child of his parents. The Kafkas moved quite often, but always within the confines of the Old Town Jewish ghetto and within walking distance to the Synagogue. Only the Baroque gate survived after the slums of Josefov were cleared.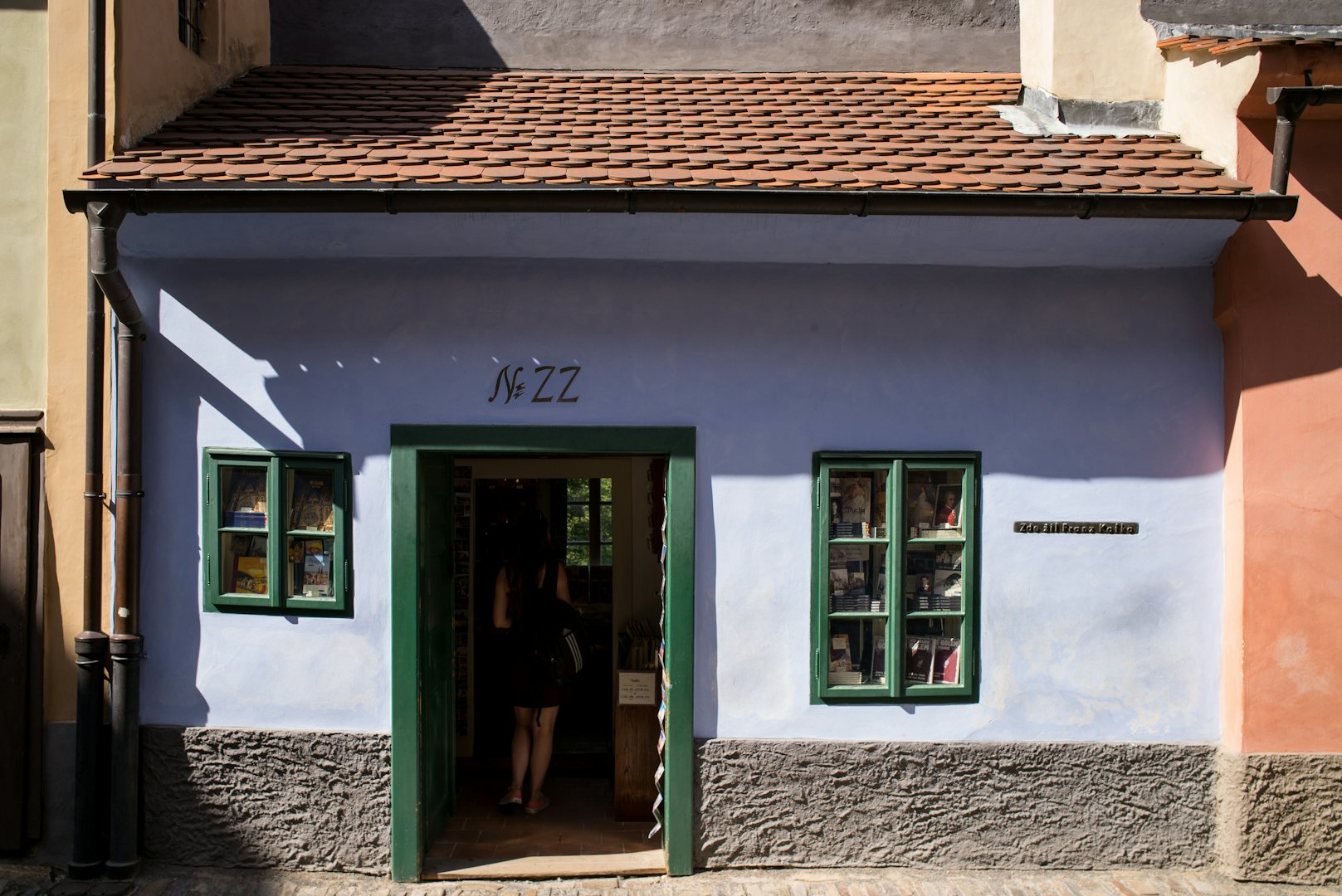 2) Workers' Accident Insurance Institute
Kafka worked in this building (now a hotel) as a clerk for 14 years until his retirement in 1922. He found his daily duties rather tedious, he often came to work extremely tired after spending the whole night writing.
3) Museum
This captivating museum contains a linear journey through Kafka's life, which is documented with photographs, letters, diaries, manuscripts and first editions of his works. Intriguing 3D installations and audiovisual pieces also shed light on his inspiration, deepest fears and wildest thoughts.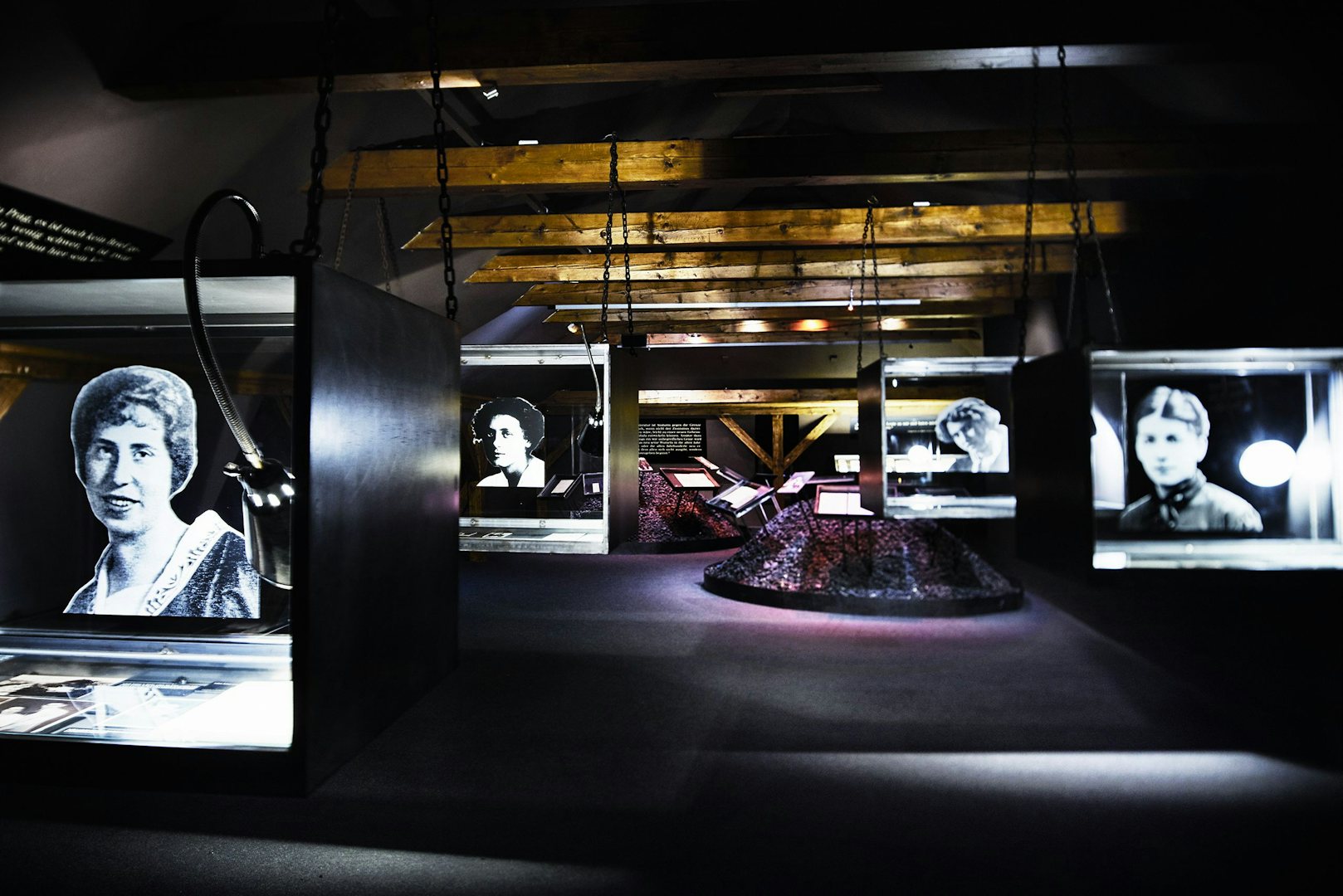 4) Metalmorphosis
A moveable stainless steel statue in the form of Kafka's head. This 39-ton giant is the work of David Černý, a controversial local artist who is infamous for his statue guerilla. Forty-two layers are programmed to perform a 40-minute-long choreography and attract the attention of passers-by.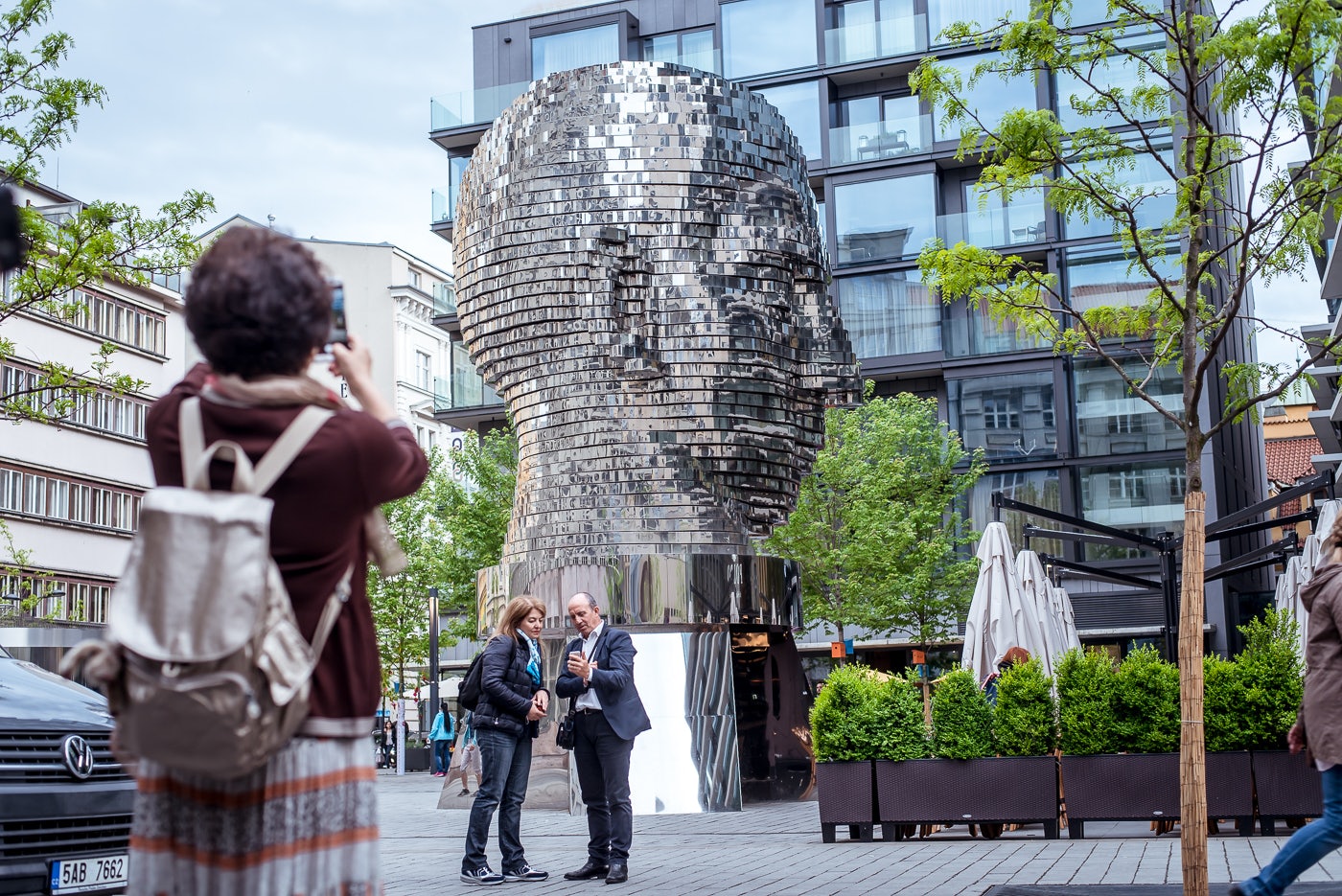 5) New Jewish Cemetery
After a long struggle, Kafka finally succumbed to tuberculosis one month before his 41st birthday. He was buried in a family grave under a Cubist tombstone about 200 metres from the entrance. A plaque opposite commemorates Max Brod, Kafka's dear friend who refused to burn all his manuscripts after his death as instructed.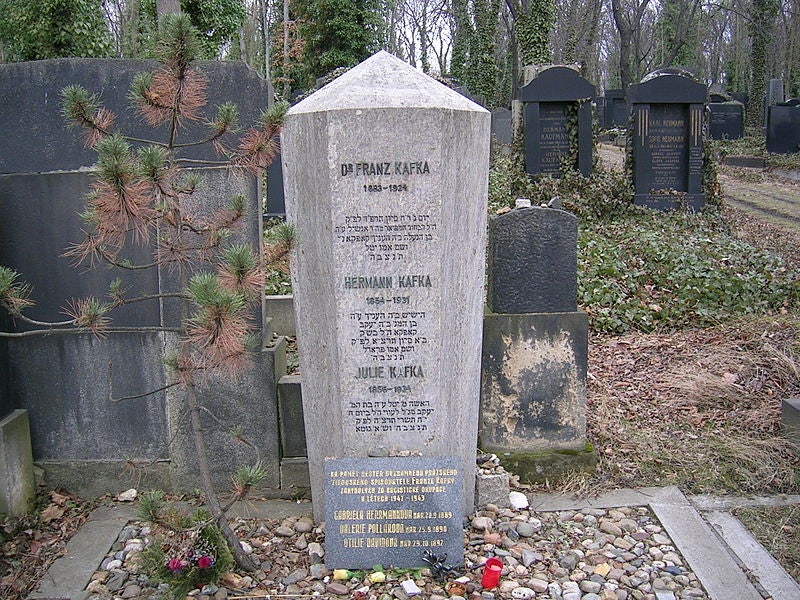 Suggestions?
Want to share new hidden secrets in your hometown? Are you the author of the next hot city guide? Or do you want to team up in some other way? We look forward to hearing from you!
Contribute
| | |
| --- | --- |
| Already a member? Log in. | New here? Sign up. |