The 5 most

curious buildings

in Brussels
1) Atomium
One of the world's most bizarre structures, the Atomium was designed for Expo 58 to represent an atom magnified several billion times. Following a recent renovation, it shines as brightly as it did in1958. Best seen at night when the spheres are lit by thousands of tiny lights.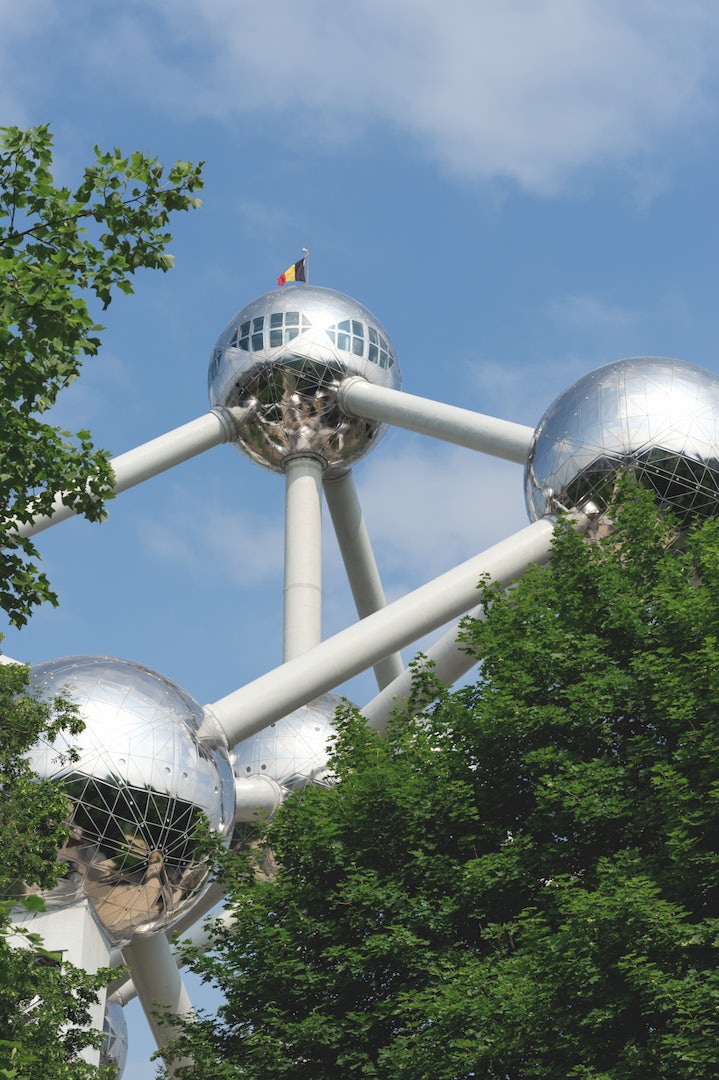 2) La Bellone
Here is one of the best kept secrets in Brussels. A perfectly preserved 17th- century stone house stands on a cobbled courtyard protected from the rain by a modern glass roof. It is truly surreal. The Maison Bellone now houses several cultural organisations and serves as a venue for dance and theatre productions.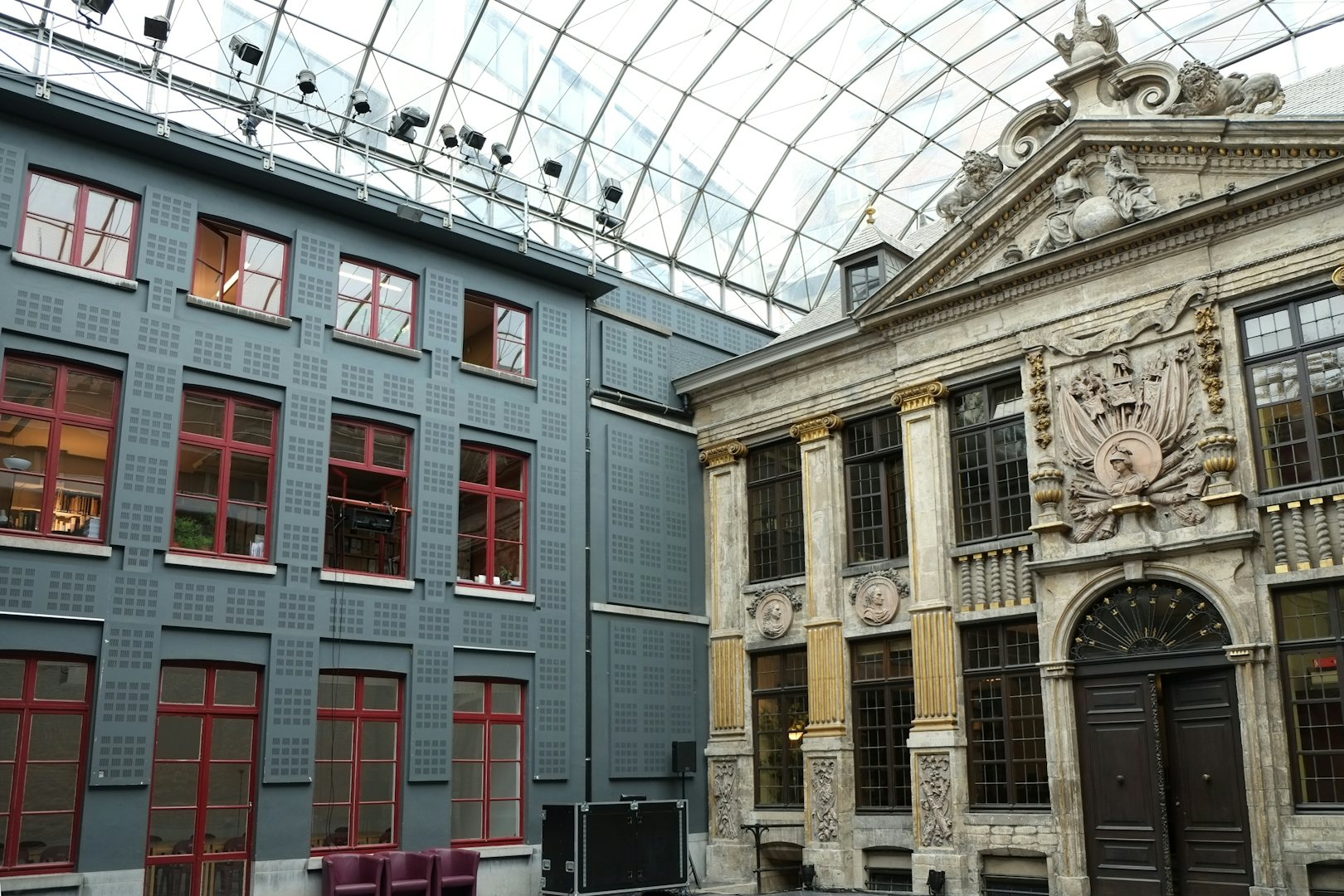 3) Gare de la Chapelle
The Gare de la Chapelle is almost a ghost station. All but a few local trains go straight through the station without stopping. It has now been transformed into an alternative art centre called 'Recyclart' where every available wall is covered with graffiti.
4) Herman Teirlinck Building
In 2017 the Flemish government moved its administration into a stunning low-energy building designed by Dutch architect firm Neutelings Riedijk. Located in the Tour et Taxis district, it incorporates a public street that runs through the building. Here you find shops, a coffee bar and indoor gardens.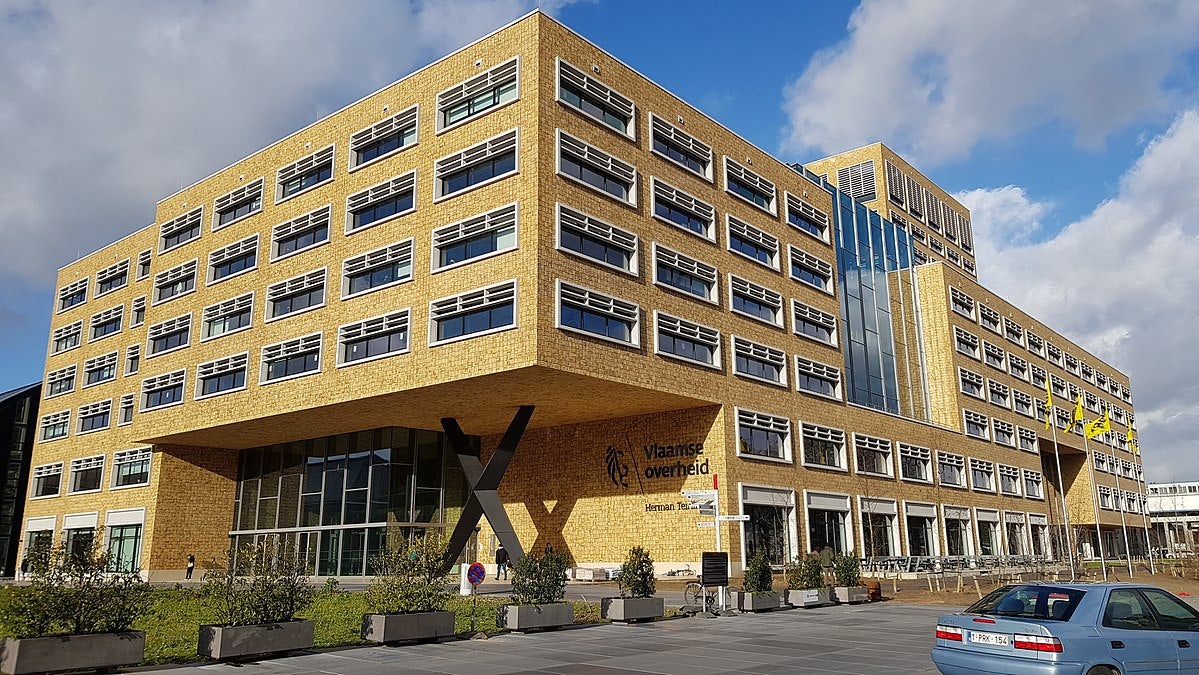 5) Palais de Justice
Joseph Poelaert designed the vast law courts in the late 19th century in a strange mixture of architectural styles. The building is an endless warren of staircases, corridors and courtrooms. The government is currently trying to figure out what to do with this crumbling monstrosity, but there is no easy answer.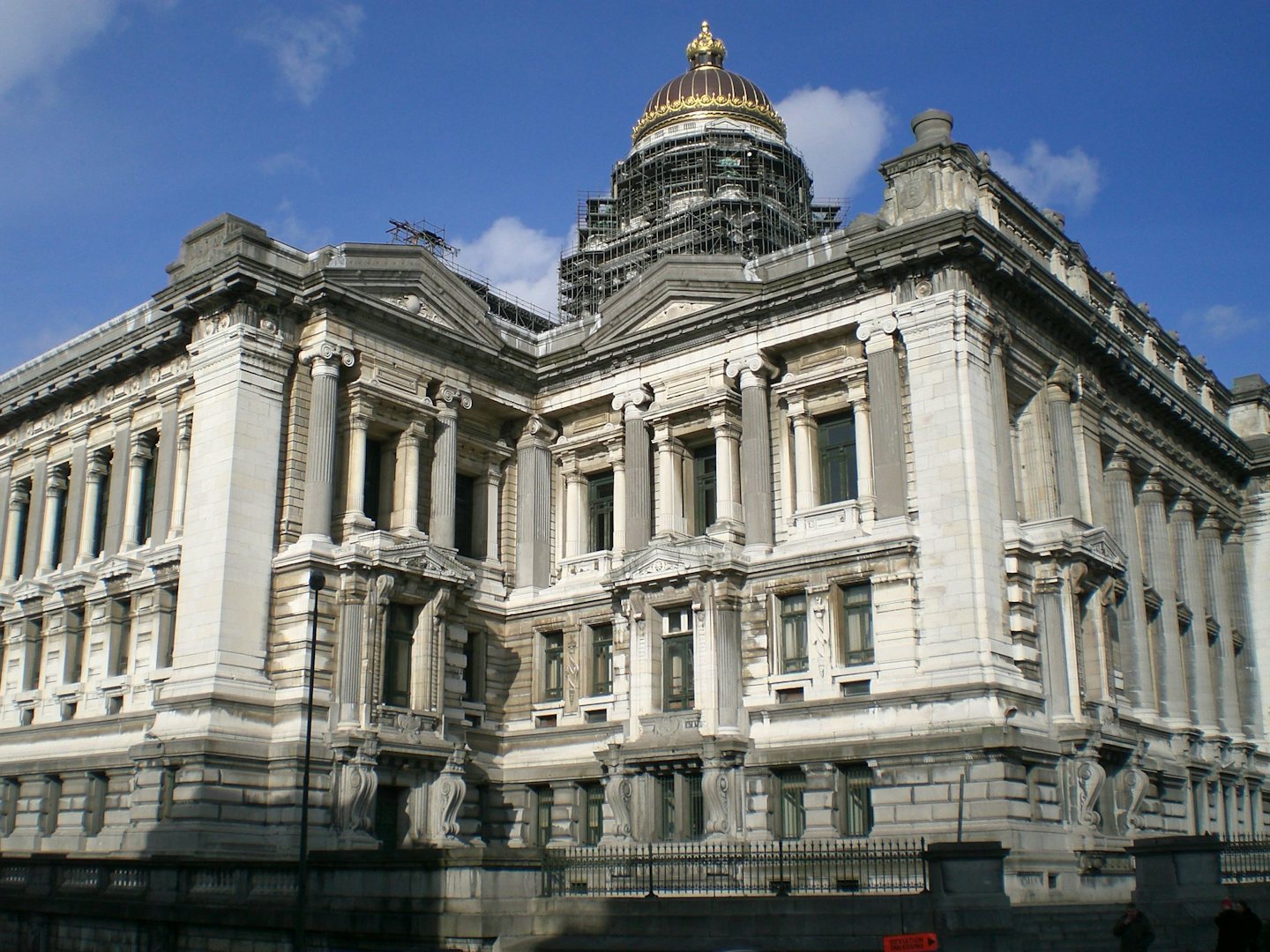 Suggestions?
Want to share new hidden secrets in your hometown? Are you the author of the next hot city guide? Or do you want to team up in some other way? We look forward to hearing from you!
Contribute
| | |
| --- | --- |
| Already a member? Log in. | New here? Sign up. |