The 5 most

unexpected animals

in Bruges
1) Bear
The statue of a bear on the wall of the 15th-century Poortersloge is described as the oldest citizen of Bruges. It refers to a mediaeval legend in which the Count of Flanders, Baldwin of the Iron Arm, killed a white bear in the woods near Bruges. Ever since, the bear has been the symbol of the city.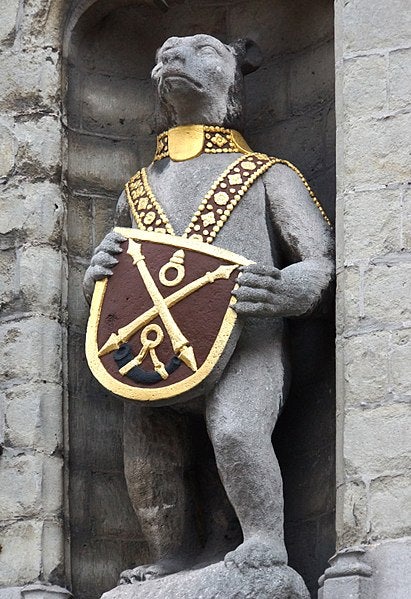 2) Dog
Until he died in 2016, a Golden Retriever called Fidèle was the most famous dog in Belgium. He could be spotted with his head resting on an old pillow on the window ledge of the Côté Canal guesthouse overlooking the Groenerei canal. He even had a small role in the film In Bruges.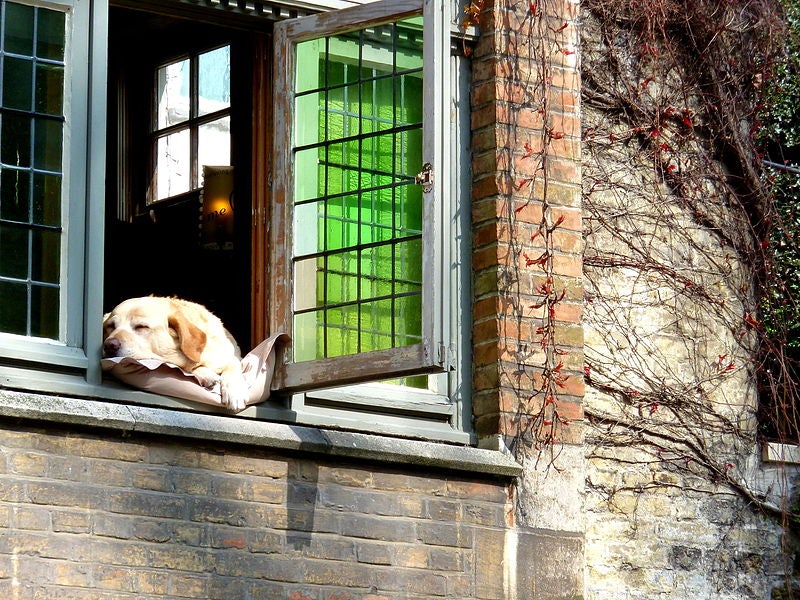 3) Swans
It is often said that Emperor Maximilian punished the people of Bruges for executing his loyal official Pieter Lanchals by ordering them to keep 52 swans on the canals of Bruges. It is an unlikely story, since there were swans in Bruges long before Maximilian, but the legend is too romantic to go away.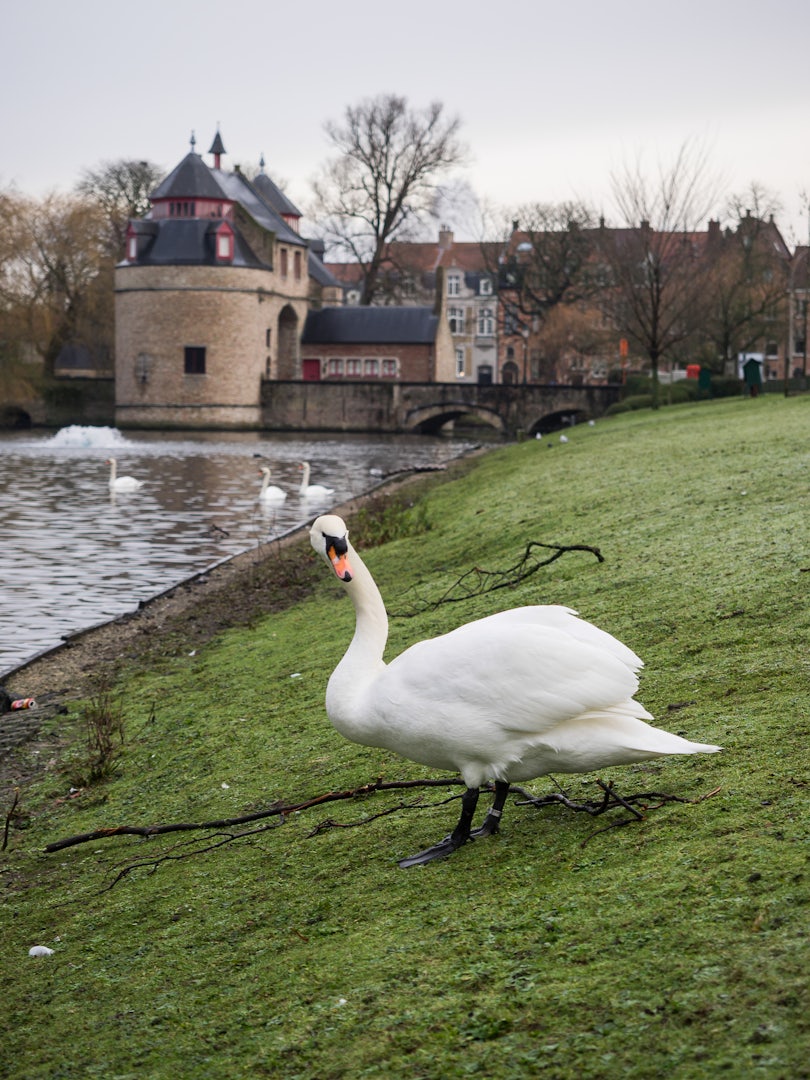 4) Sheep
Dogs you expect. But not sheep. You find them grazing in the little Hof de Jonghe park, and along the Damse Vaart leading to Damme. Every year, a herd of sheep is brought to Bruges to join the Holy Blood Procession and occasionally one or two will wander off into a local shop.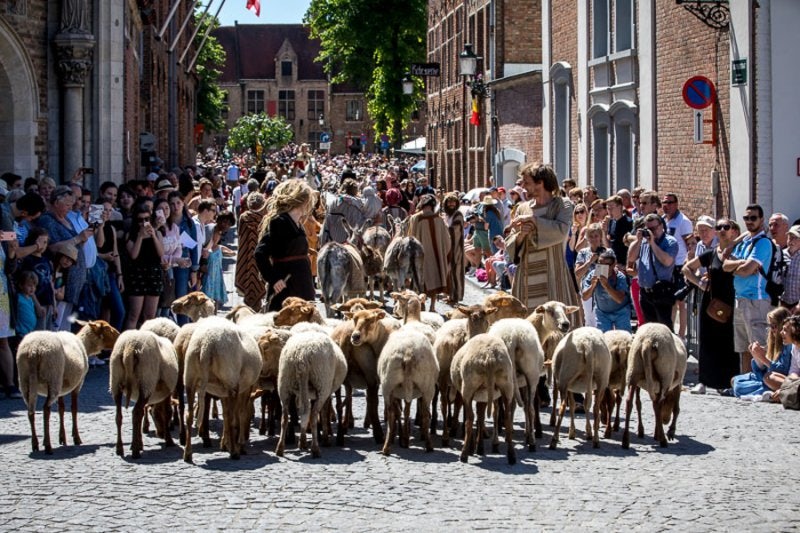 5) Horses
Horses pulling carriages are a familiar sight in the streets of Bruges. They slow down the traffic and annoy local residents. Some would like them banned, but their owners point out the horses are kept in luxurious stables located in the farmland outside Bruges where they are given showers and two days of rest for each day they spend taking tourists around.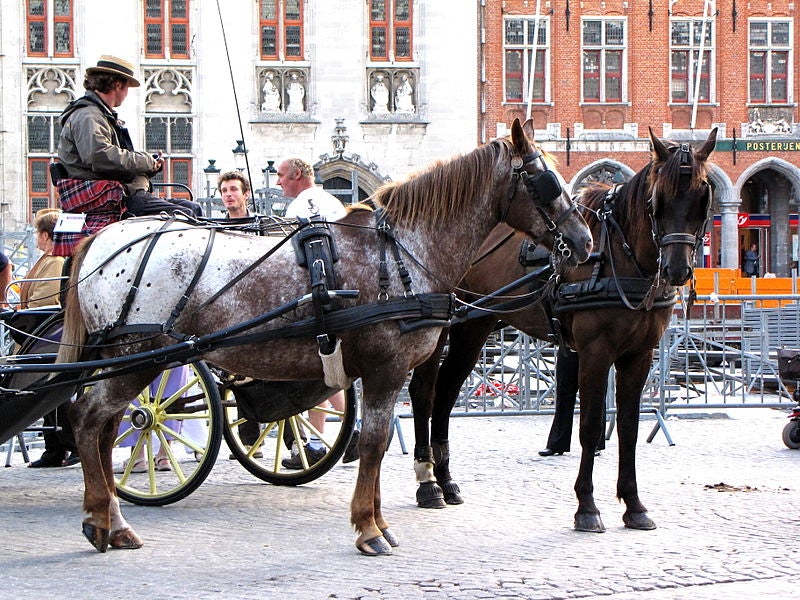 Suggestions?
Want to share new hidden secrets in your hometown? Are you the author of the next hot city guide? Or do you want to team up in some other way? We look forward to hearing from you!
Contribute
| | |
| --- | --- |
| Already a member? Log in. | New here? Sign up. |