The 5 most

romantic bridges

in Bruges
1) Leeuwbrug
Located in a lost, forgotten corner of the city, this old stone bridge is one of the most beautiful in Bruges. It is decorated with two large lions holding shields carved with the letter B for Bruges. They date from 1629, but the Lion Bridge is much older.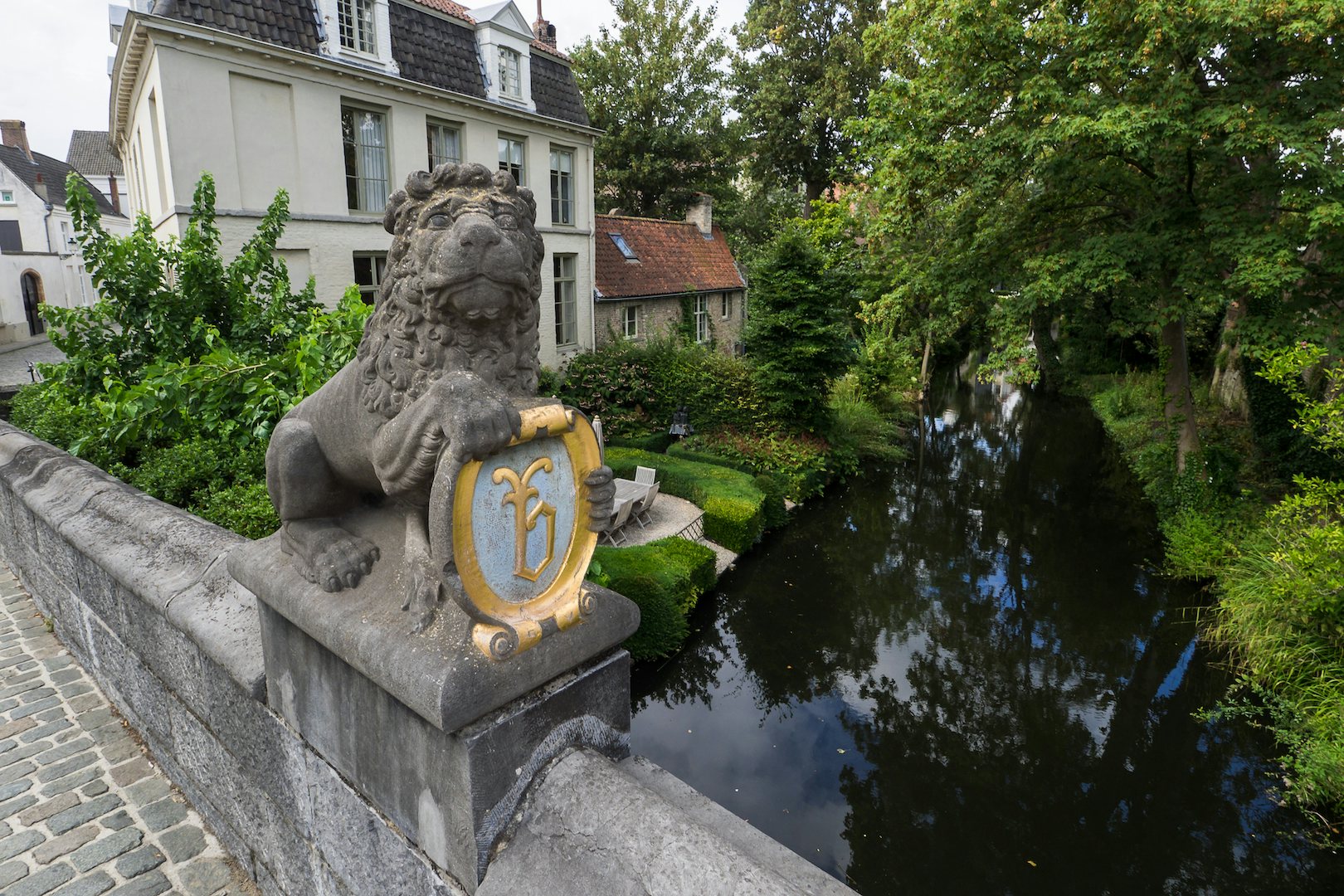 2) Meebrug
This ancient stone bridge was built in 1390 by Jan van Oudenaerde. The view from this bridge is one of the most romantic in Bruges, especially after dark when the streets around here are often deserted.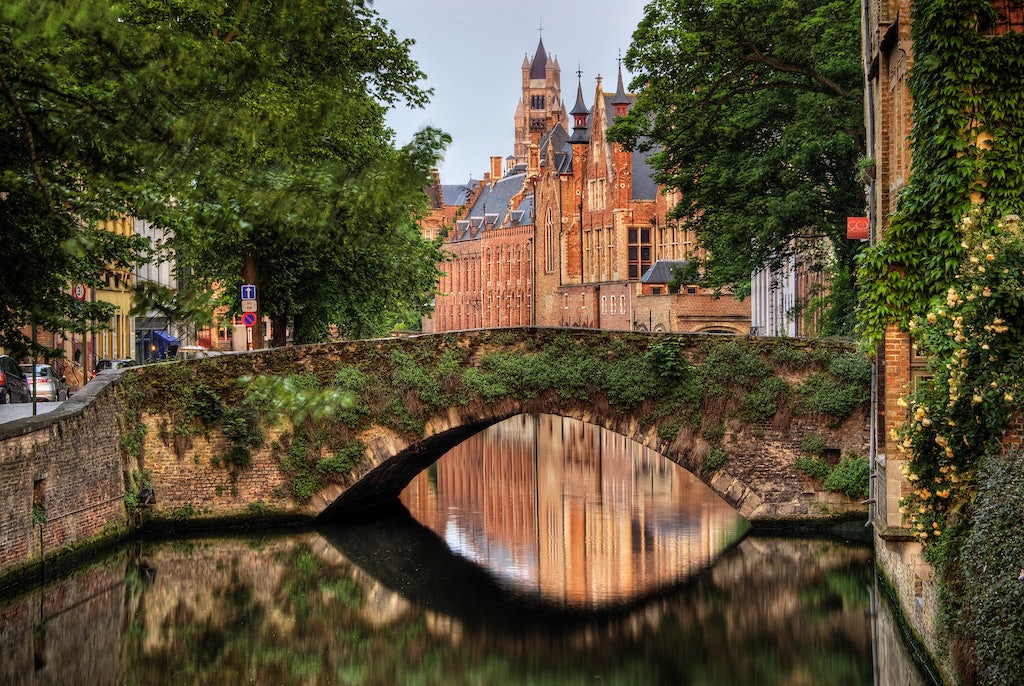 3) Sleutelbrug
Only a few people walk down the quiet canal leading to the Sleutelbrug. Built next to the little Minstrels' Chapel (Speelmanskapel), the ancient stone bridge dates back to 1331. It takes its name from a vanished brewery called De Sleutel, or The Key.
4) Augustijnenbrug
The oldest bridge in Bruges, the Augustijnenbrug is a handsome three-arched stone bridge built in 1391 to provide Augustinian friars with a convenient crossing into the city. It is one of several historic bridges in Bruges with stone benches where merchants would display their goods on fine days.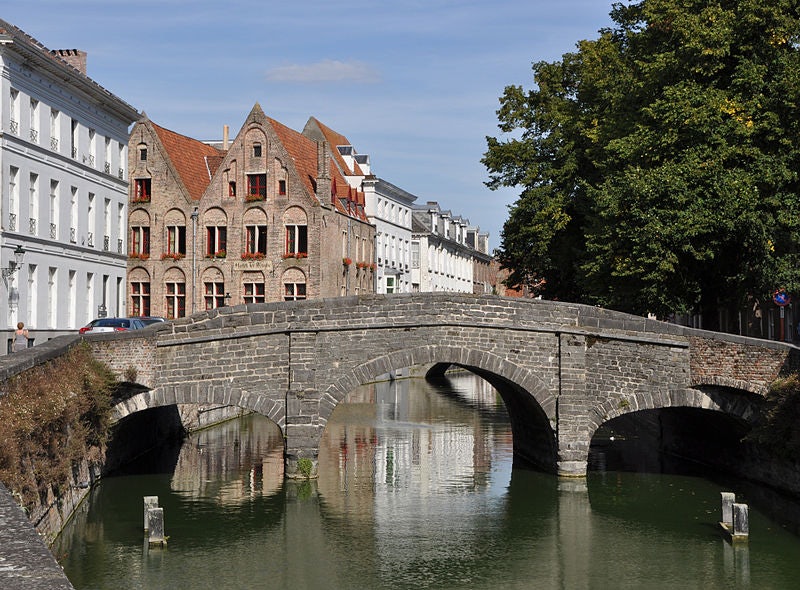 5) Duinenbrug
Located on a quiet stretch of the Langerei canal, the Duinenbrug is an unusual wooden drawbridge that can be raised to allow boats to pass. It takes its name from the nearby Duinenabdij (Abbey of the Dunes).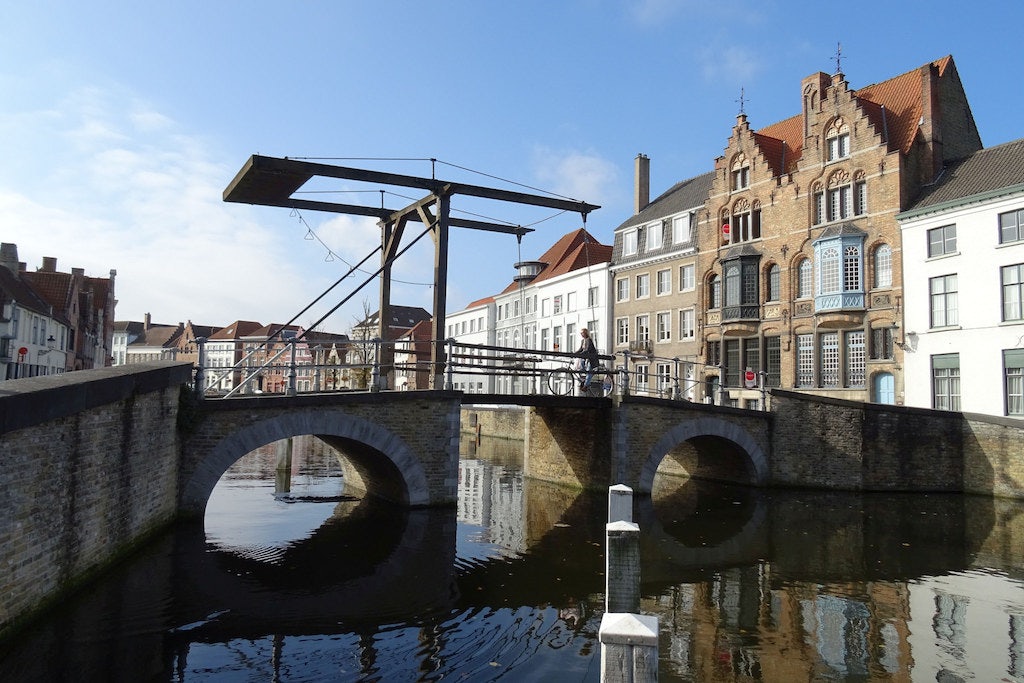 Suggestions?
Want to share new hidden secrets in your hometown? Are you the author of the next hot city guide? Or do you want to team up in some other way? We look forward to hearing from you!
Contribute
| | |
| --- | --- |
| Already a member? Log in. | New here? Sign up. |