Authentic

Belgian cafes

in Belgium
1) In de Verzekering Tegen de Grote Dorst
No one could really believe it in 2016 when In de Verzekering Tegen de Grote Dorst (Insurance against a Huge Thirst) was voted the best bar in the world. It is after all just a rustic local cafe next to the church in a Flemish village near Brussels. And it is only open for ten hours every week – on Sundays, holidays and after local funerals. But the website RateBeer has put it at the top of their ranking. Run by two brothers and their mother, the cafe stocks hundreds of Lambic beers produced in the local area, including some very rare bottles. The owners believe their bar became famous after a group of beer tourists ended up there after their bus got lost in the rolling hills. It has a rather austere 1950s interior, no food and no credit card machine, but it is truly authentic, with a mix of locals and beer enthusiasts creating a relaxed mood.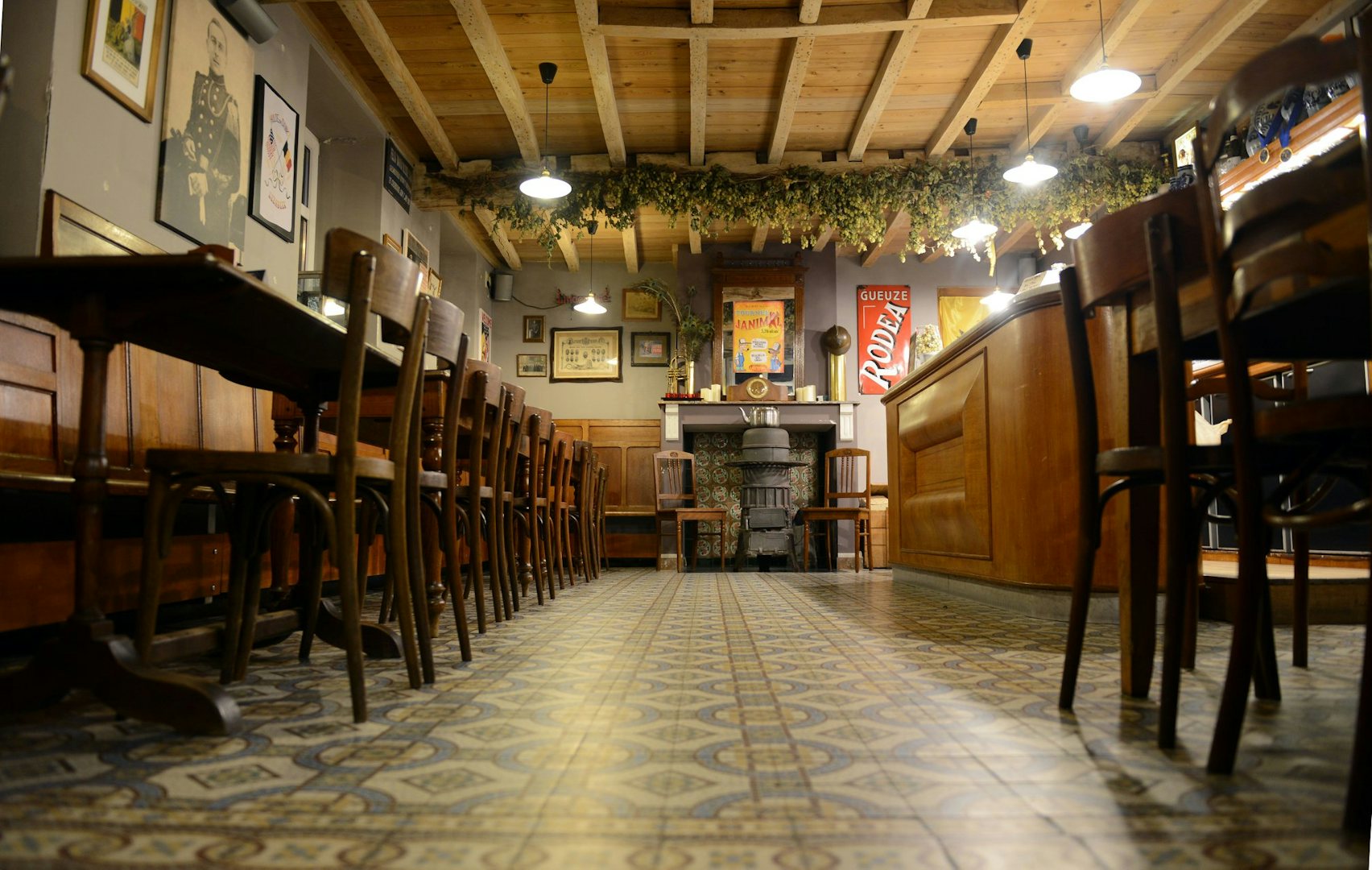 2) De Kat
De Kat is one of those old Antwerp bars where nothing much has changed in a hundred years. It still has the original wood panelling, mirrors and tiled floor. This is the perfect place to taste the local De Koninck beer served in a round glass known as a bolleke.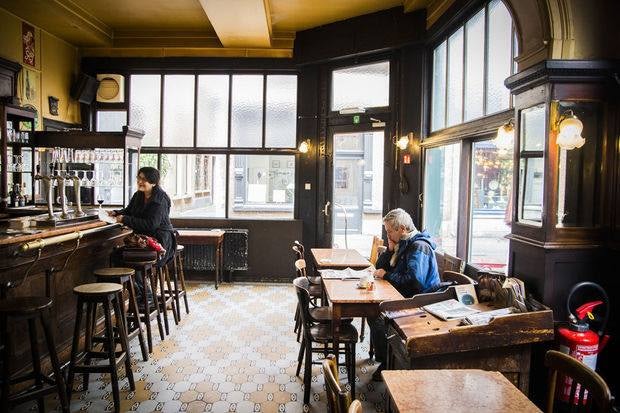 More hidden secrets in Belgium?
Discover a different side of Belgium with this guide listing over 350 places off the beaten track, carefully hand-picked by a true local. Available in our bookshop now.
Buy the book
3) Leuven Central
This genuine Leuven volkscafé opened in 2015 in an abandoned corner cafe, near a plaque to mark the official centre of Leuven. The new owners have carefully preserved the original interior with its wooden furniture, Stella Artois signs and rows of aspidistras on the window sills. They offer authentic Flemish bar food, like pistolets met hesp (ham rolls), homemade meat balls and even a basket of hard boiled eggs on the counter.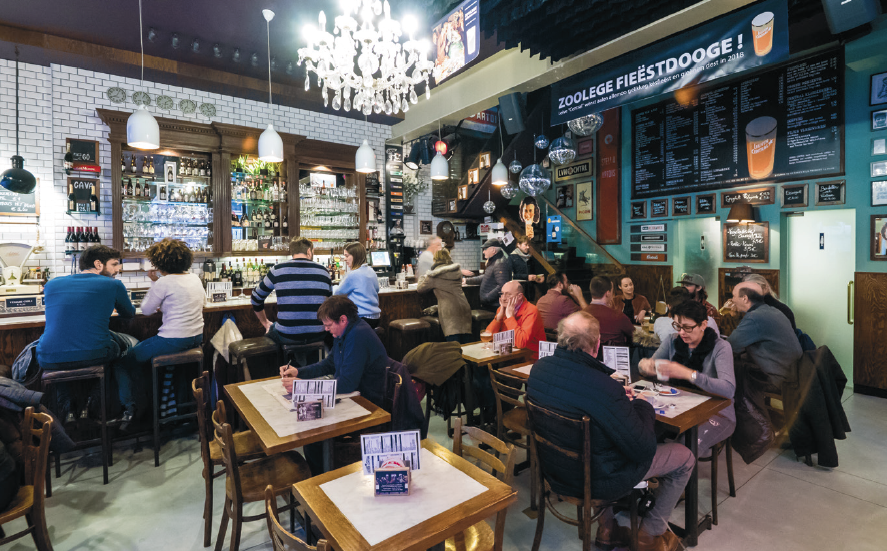 4) Posthotel
The hotel closed a long time ago, but the cafe opposite the station in Wetteren is still called the Posthotel. Built in 1887, it was originally a coaching inn on the road from Antwerp to Ghent. The bar is decorated in Flemish Renaissance style with carved wood panelling, paintings of drinking scenes in the style of Pieter Bruegel and Flemish proverbs in neat gilt letters. Open from Friday to Sunday.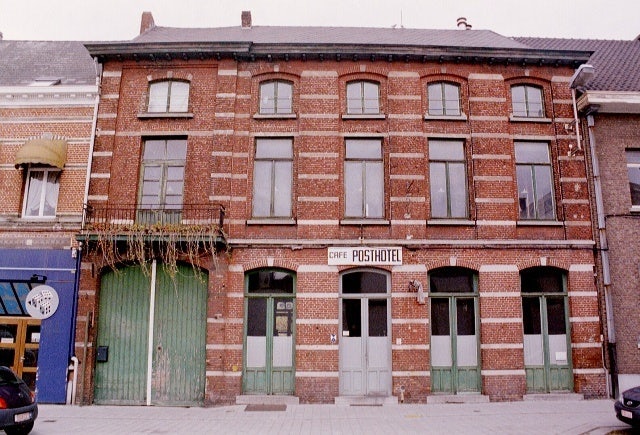 5) Le Cirio
This gorgeous cafe started out in 1886 as a delicatessen selling Italian specialities. It was founded by Francesco Cirio from Turin, who made his fortune selling tinned tomatoes. He opened similar establishments in 18 cities across Europe, but this cafe in Brussels is the only one to survive. The interior was redesigned by Henri Coosemans in 1909 in the style of an Italian grand café. It still has the original carved wooden bar, gleaming iron chandelier and old signs advertising Cinzano.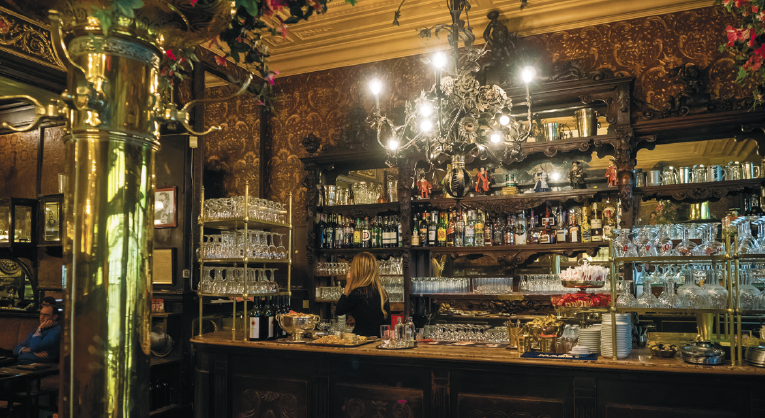 6) La Fleur en Papier Doré
How can anyone resist a bar called The Flower in Gold Paper? Originally called the Café des Artistes, it acquired its more romantic name after it was taken over in 1944 by the eccentric poet Geert Van Bruaene. It became a popular meeting place for a distinctly odd group of Belgian artists and writers including René Magritte. It still has its old iron stove, tiled floor and ageing wooden furniture. The three dark little rooms are crammed with old objects that don't belong together, including faded newspaper cuttings, strange oil paintings and a dusty South African parrot.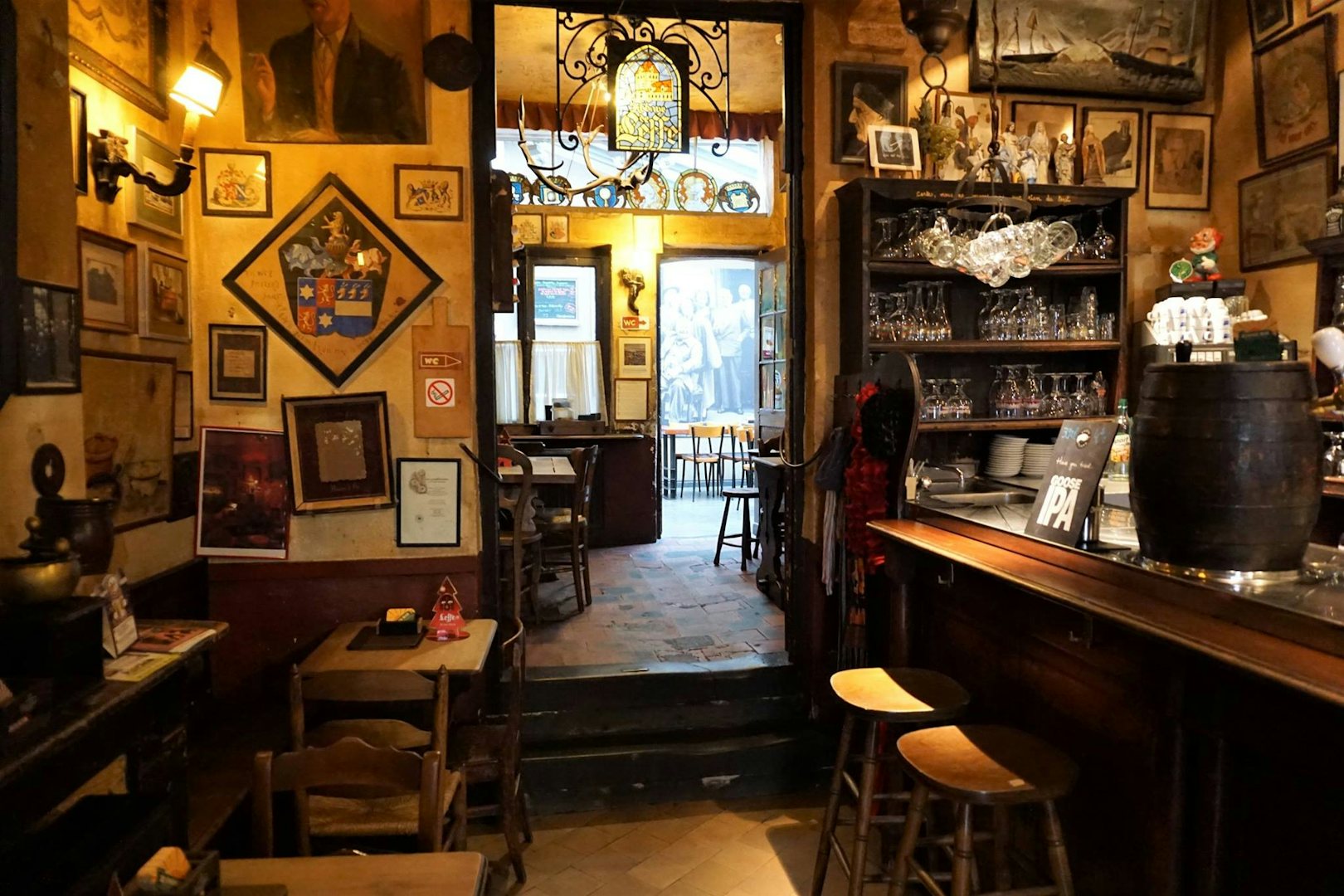 7) Brasserie Du Parc
Brasserie Du Parc has hardly changed since it opened in 1928. The old leather sofas, brass coat hooks, large mirrors and tiled toilets are all still there. Along with the retired couples living comfortably on their pensions and the formal waiters in black aprons. The filter coffee dribbles into a glass cup. It is slow, but then no one is in much of a hurry here.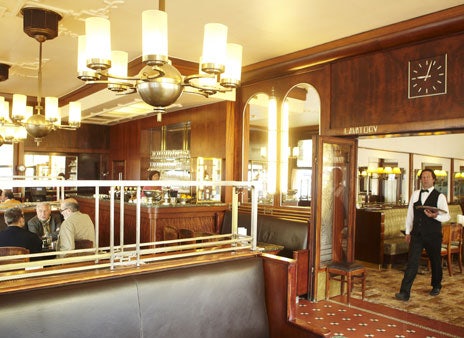 8) Café Vlissinghe
Founded in 1515, this is the oldest tavern in Bruges. It still has most of its original furnishings, including a wooden counter carved in the 16th century, an iron stove and a chair possibly owned by the Flemish artist Anthony Van Dyck. It's best to come here in winter when the old iron stove is burning and the locals are hunched over their Trappist beers.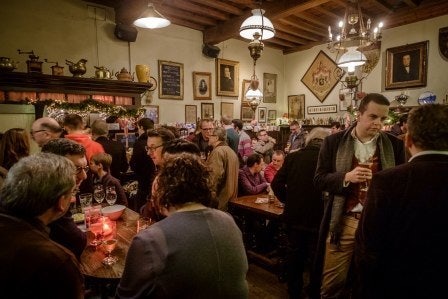 9) Ô's Arcades
Some Ardennes cafes can seem quite austere. Not this place opposite the church in Vielsalm. It's a cheerful spot decorated in the style of an Ardennes farmhouse with old photographs, religious relics and ancient shop scales. The cafe brews its own house beer called Ô'Poil, which is only sold on the spot. The owner also serves good coffee and traditional hot chocolate, as well as traditional Belgian food.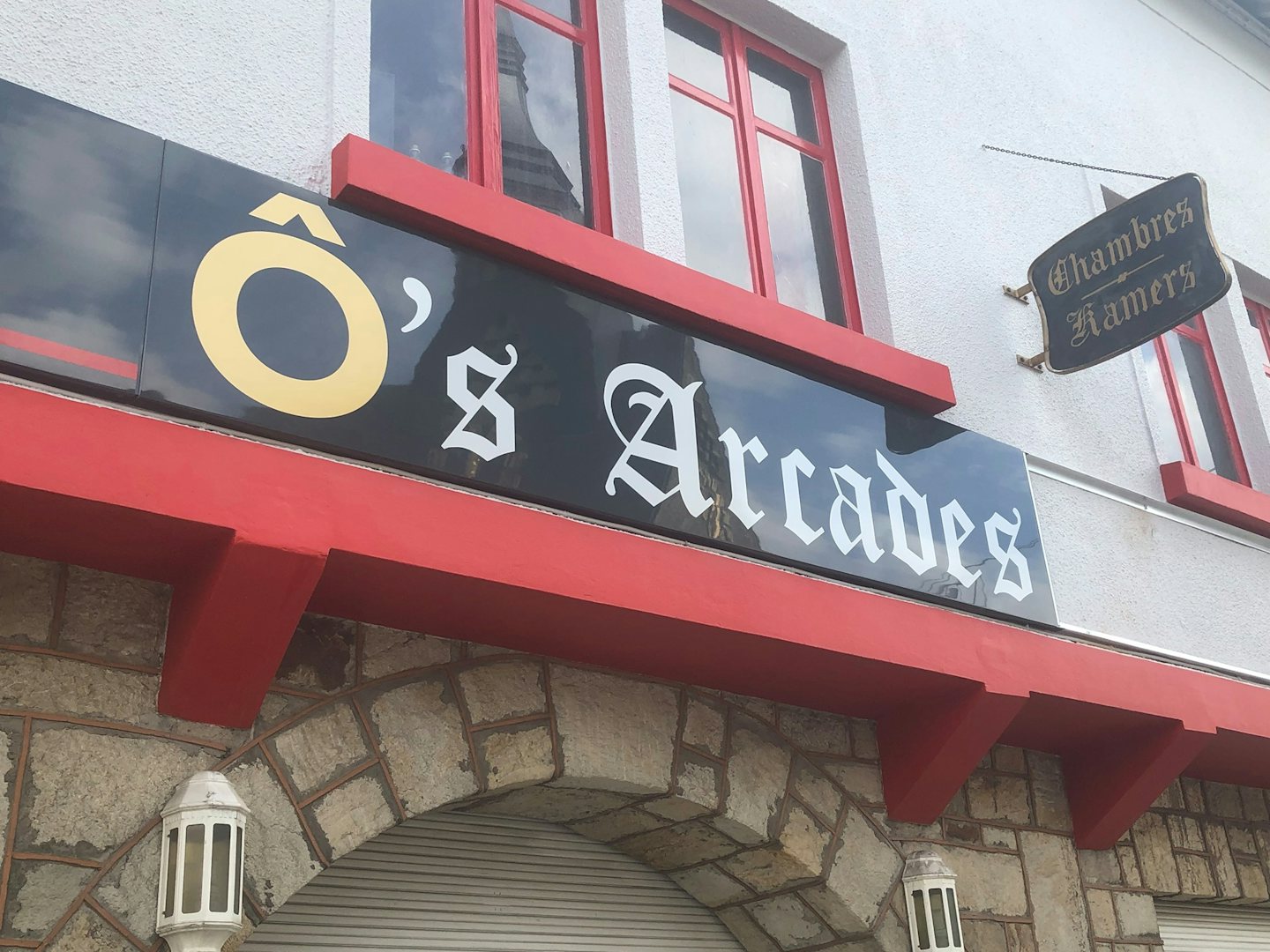 Join the community
Sign up for free to gain unlimited access to the website. Plus, you'll receive a 10% discount in our online bookshop.
Sign up
| | |
| --- | --- |
| Already a member? Log in. | New here? Sign up. |