Ristorantes for that real

Italian

gusto in Belgium for Foodies
1) Le Pristine
Pure and unspoiled, or 'Pristine', that's what acclaimed chef Sergio Herman named his latest restaurant in Antwerp. If you're up for sampling his take on typical Zeeland seafood paired with unmistakably Italian flavours, then plan a visit to Le Pristine. The bar or cafe is open all day long for walk-ins, serving a nice selection of wines, cocktails and bar food to share.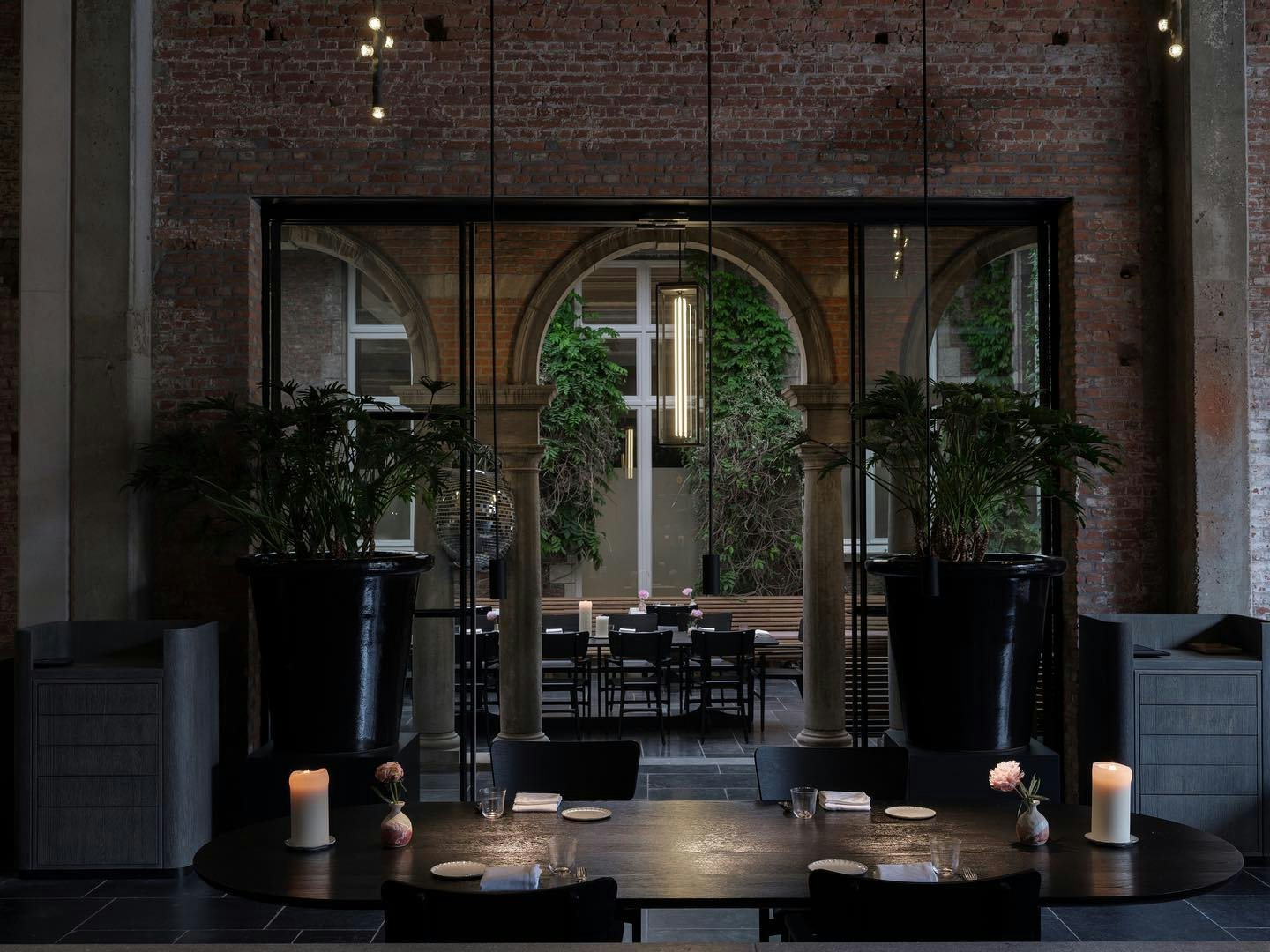 2) Da Fellini
Assisted by his brother Emiliano, chef Ivan Di Rose presents Calabrian specialities in a beautiful art deco building in Berchem, located on the outskirts of the Antwerp city centre. Homemade evergreens such as vitello tonnato, the sea bass and the lemon tart make choosing rather difficult, so why not have them all at Da Fellini? The staff's jokes and charming personalities will turn your dinner or lunch into an unforgettable experience.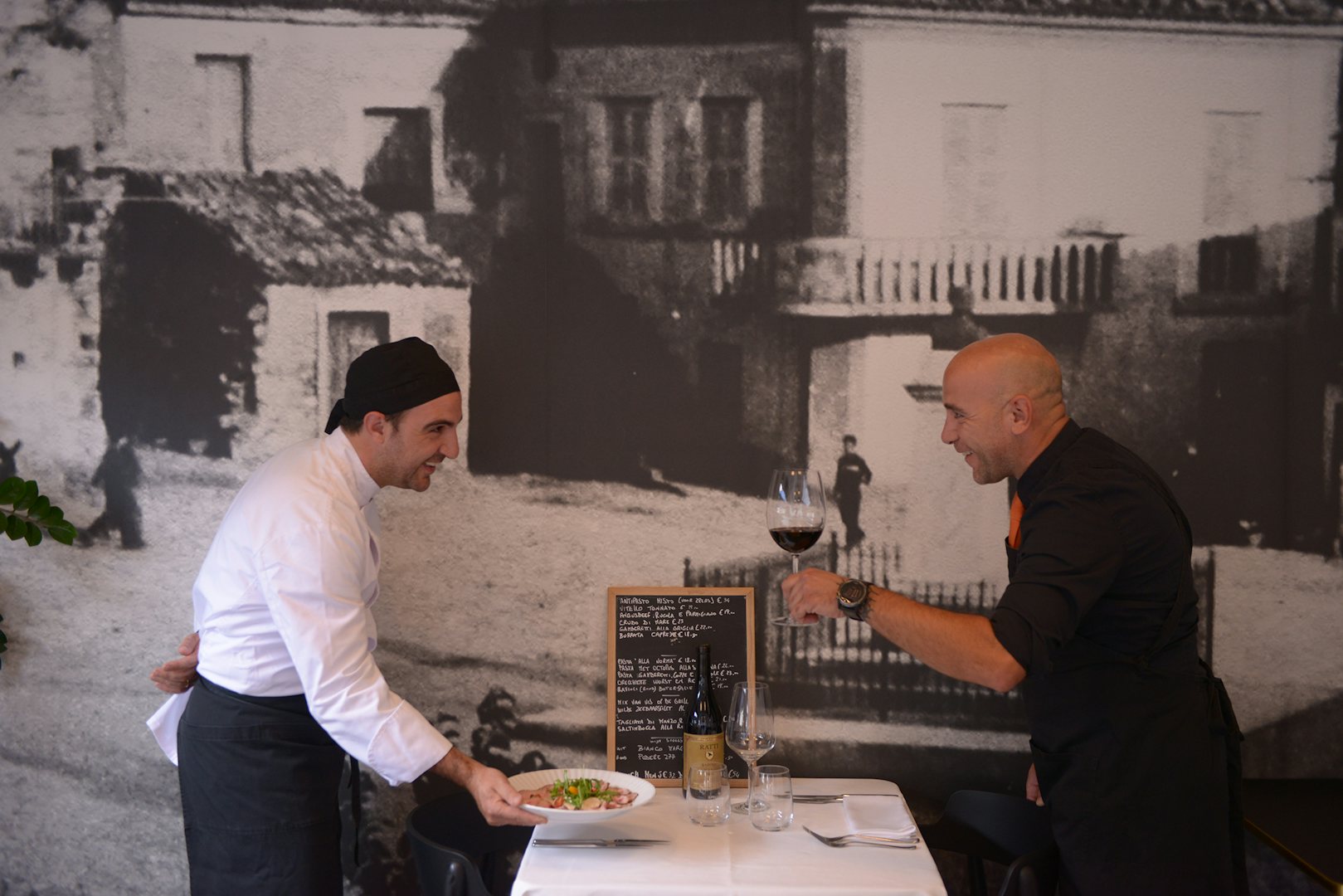 Discover more
The Belgium for Foodies guide lists the very best places to eat and drink in Belgium. Available in our webshop now.
Buy the book
3) Resto Marina
Resto Marina is not your average Italian restaurant. It's a place you visit when you have something to celebrate, and you want to do so in a location that breathes family, commitment and Italian passion. Some dishes, such as the sea bream in salt crust, the carpaccio with truffle, and the zabaglione, are ritually prepared at your table. To top things off, Marina's location on the revamped Oosteroever treats you to views of passing fishing vessels and the wonderful spectacle of the setting sun.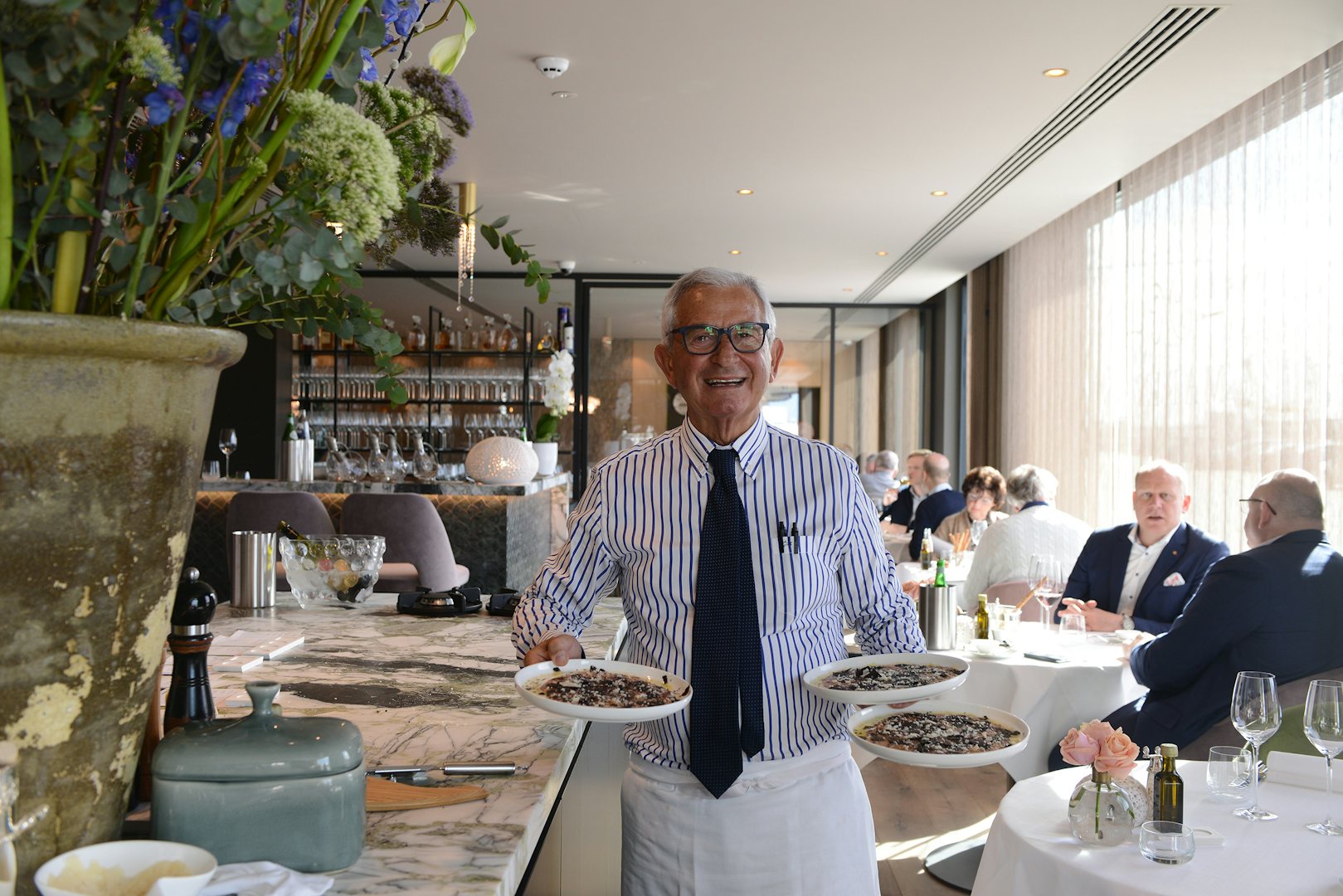 4) Ristorante Rossi
Only a few steps away from the more crowded historical centre, Rossi is one of the most talked about Italian restaurants in Louvain, even by real Italians. Being a slow food osteria, Rossi is known for serving seasonal and biological produce, and bringing out the freshness and characteristics of the ingredients served. In summertime you can even savour chef Felice Miluzzi's simple but delightful cuisine al fresco on the terrace.
5) Diverso
Chef Eros Tomassetti proudly embraces his roots and demonstrates his love for the products of the Italian Campania region – expect a rich wine list at restaurant Diverso as well. Gracious host Liesbeth Theyskens adds to the enjoyment of her guests. Their newest brainchild is the cocktail bar Mescolare located on the restaurant's ground floor, which offers a sharing menu.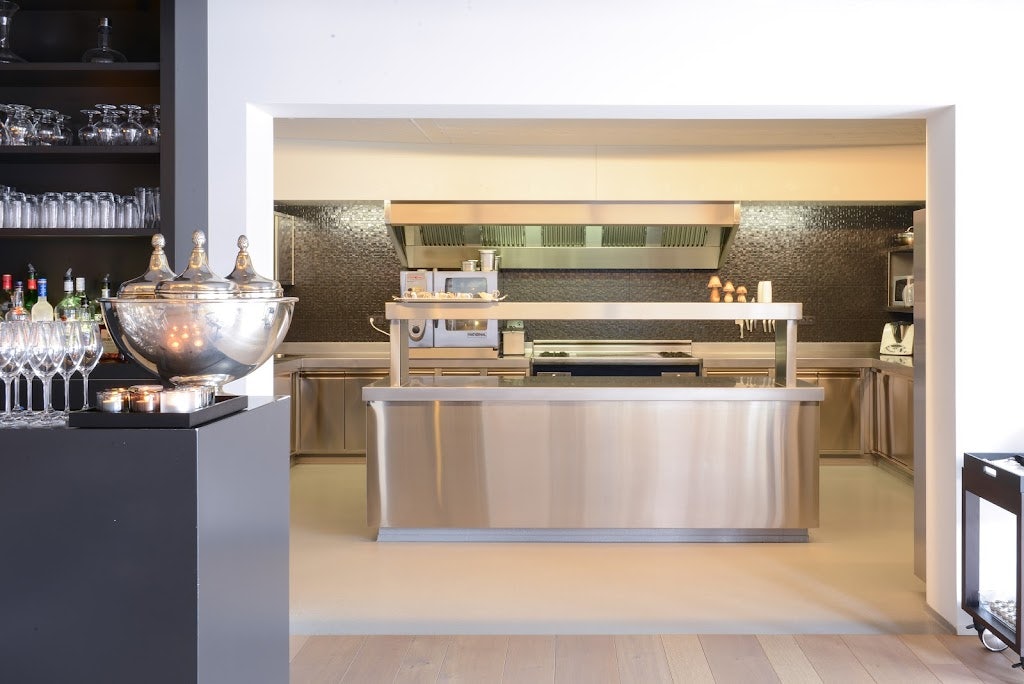 6) Senzanome
Senzanome★ is discreetly tucked away in a corner of the Petit Sablon, with a chic and modern minimalist Sicilian decor. There are no frills at Senzanome, but a warm welcome with smiles, and staff always open to have a laugh. The beautifully prepared dishes by chef Giovanni Bruno exude the same generosity, such as his focaccia with Lardo di Colonnata, the slow-cooked 63°C egg yolk in parmesan velouté, and the reinvented tiramisu.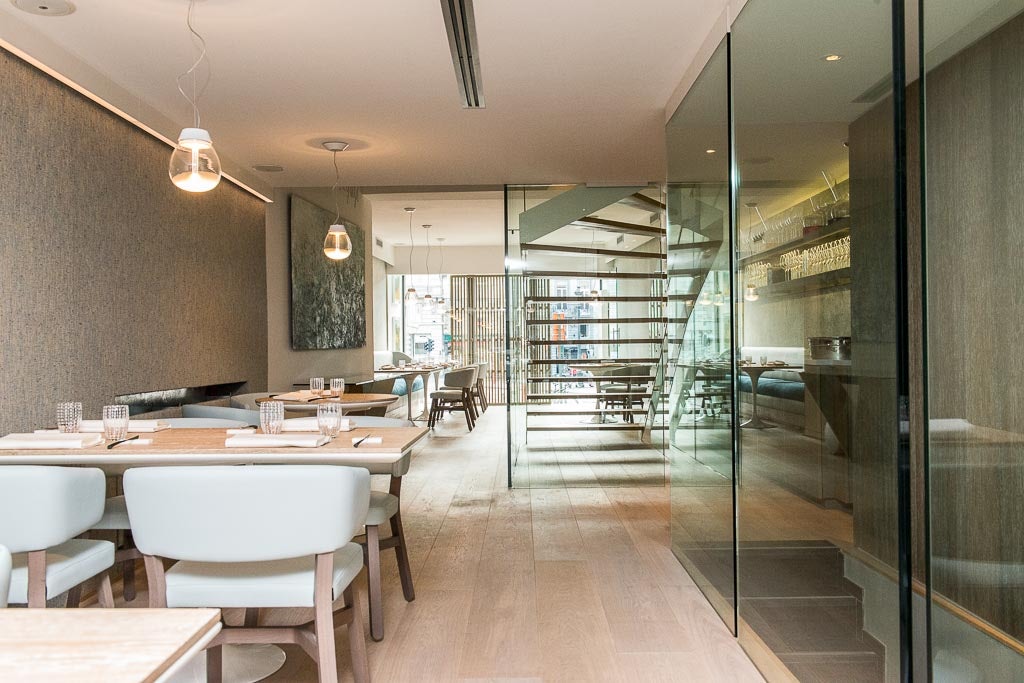 7) La Villa des Bégards
The final result of a dish doesn't necessarily interest chef François Piscitello. What's important to him is developing it, with reverence for the taste of the products involved. Let's call it cooking to get as close to perfection as possible. If you are offered the choice, try his ravioli, which could be defined as the luxury of simplicity. Since the chef has a declared taste for beauty and elegance, he has taken up residence in a tastefully appointed villa – hence the name La Villa des Bégards★ – equipped with three guestrooms.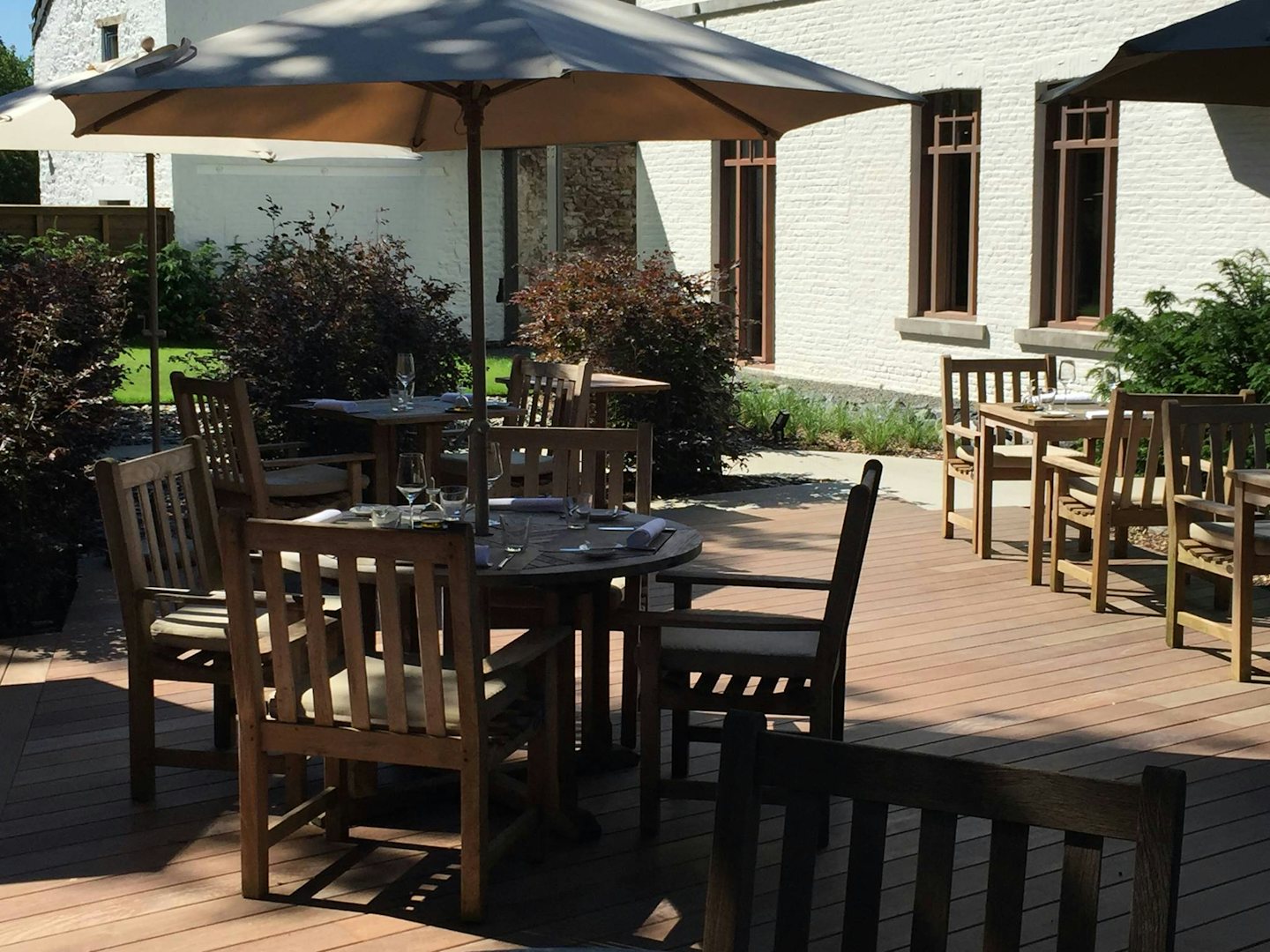 8) Casa del Popolo
This lively food bar owned by Pino serves simple Italian breakfast, lunch and dinner in a playful pentolata style – one pot on the table that serves all. In addition to a cup of Italian coffee, a decent cup of wine or some delicious antipasti, you can also find a spot of culture at Casa del Popolo. Be sure to attend one of the live music performances or an art exhibition, if you can.
9) Lucana
Lucana may be rightfully considered as one of Belgium's best Sicilian restaurants. Gianni and Isabelle Caruso run this place as chef and maître, while their son Luca's extensive wine list will make you want to pack your bags and leave for an Italian vineyard right away. In his straightforward dishes with swordfish and octopus, Gianni shows that he has a strong preference for fish and easy-going rural preparations. Lucana's cuisine is reminiscent of the original cucina povera, powered by a richness in aroma and taste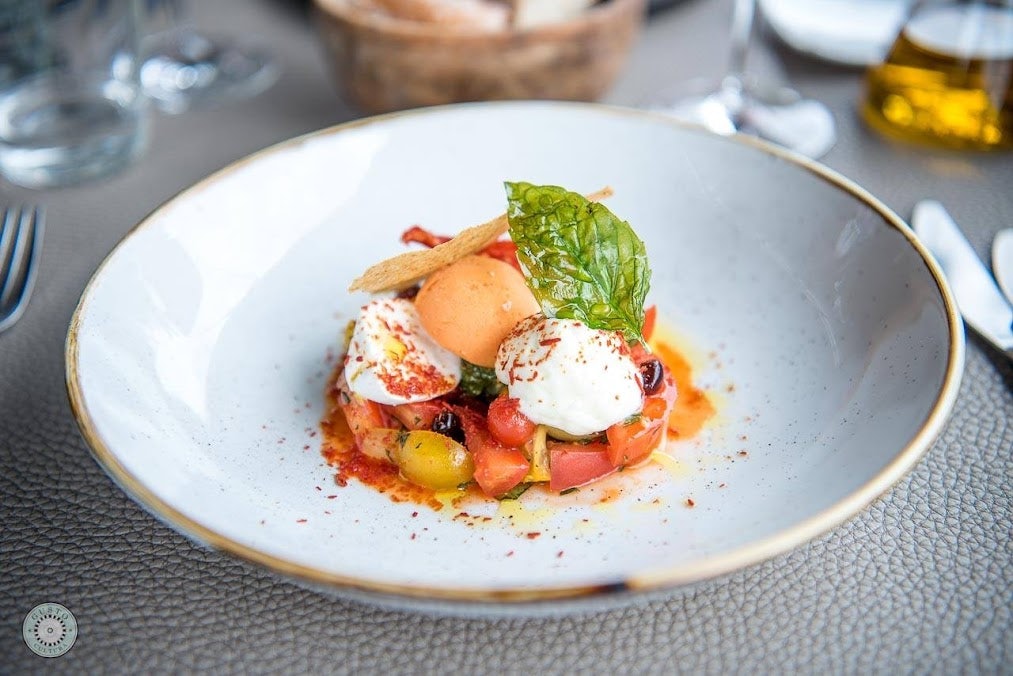 Join the community
Sign up for free to gain unlimited access to the website. Plus, you'll receive a 10% discount in our online bookshop.
Sign up
| | |
| --- | --- |
| Already a member? Log in. | New here? Sign up. |