5 examples of

bad taste

in Budapest
1) Gladys Vanderbilt's Villa
Aristocrat László Széchenyi was so deep in debt that he went to Karlsbad to find a rich heiress. And he succeeded: he married Gladys Vanderbilt in 1908. This villa was given to them as a wedding gift. Now it is the Russian embassy: the Russians built the naff extension on the right.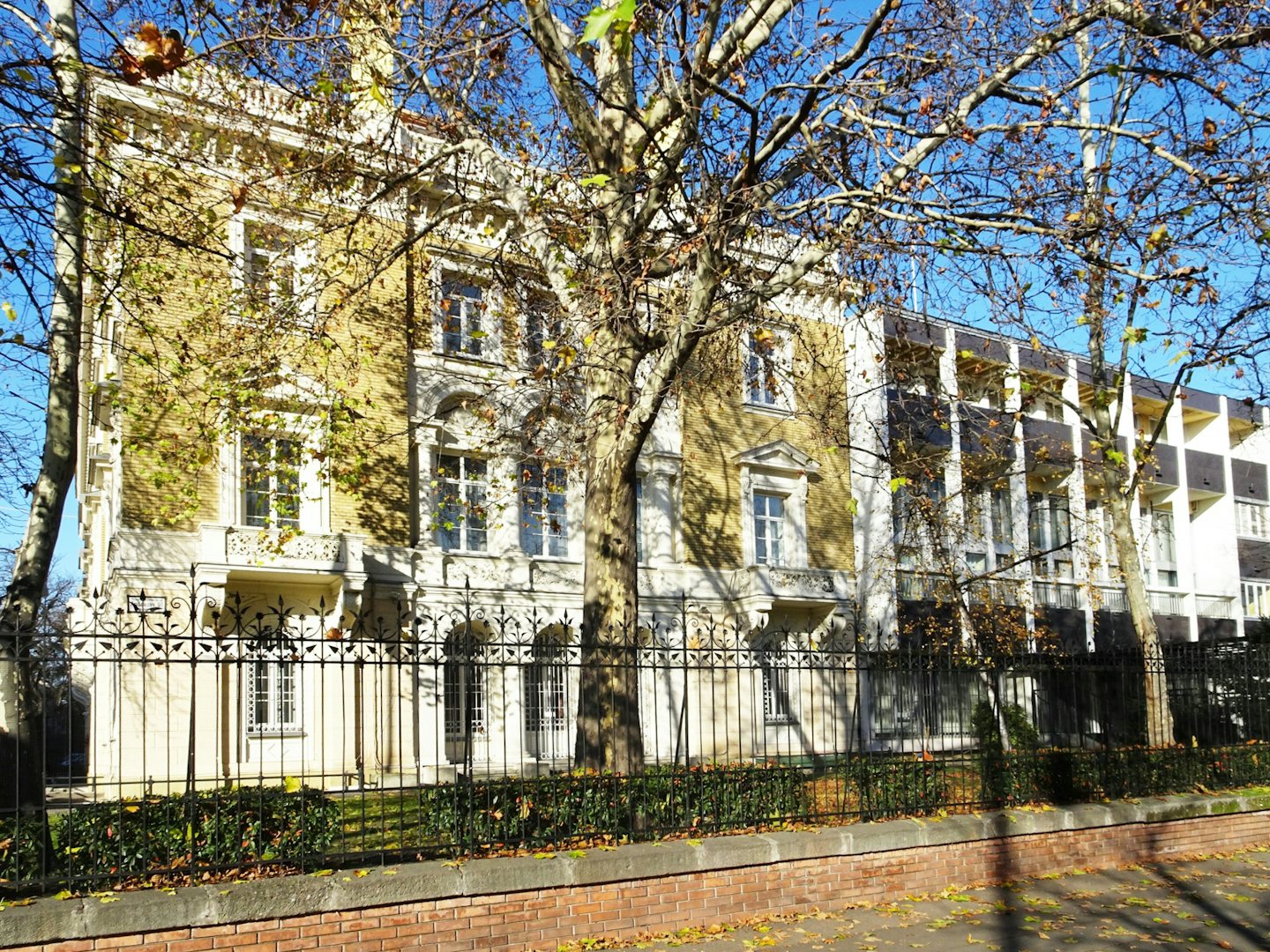 2) A rear-view mirror on a medieval house
Blocks in the Castle District tend to be district-owned: the Landmark Authority preferred not to privatise them, to be able to protect the architecture from changes. However, a tenant on the first floor of this fine Gothic building felt it appropriate to install a car rear-view mirror outside the window to check the visitors from inside.
3) Madonna with Little Jesus
On the edge of the medieval fortress there is an oversized black statue, erected by a private foundation. It refers to a late- 17th-century urban legend. It is so big that it blocks the panorama when seen from behind, and it is too small to be seen from Pest. It has a nickname among the locals: 'Suicidal Madonna'.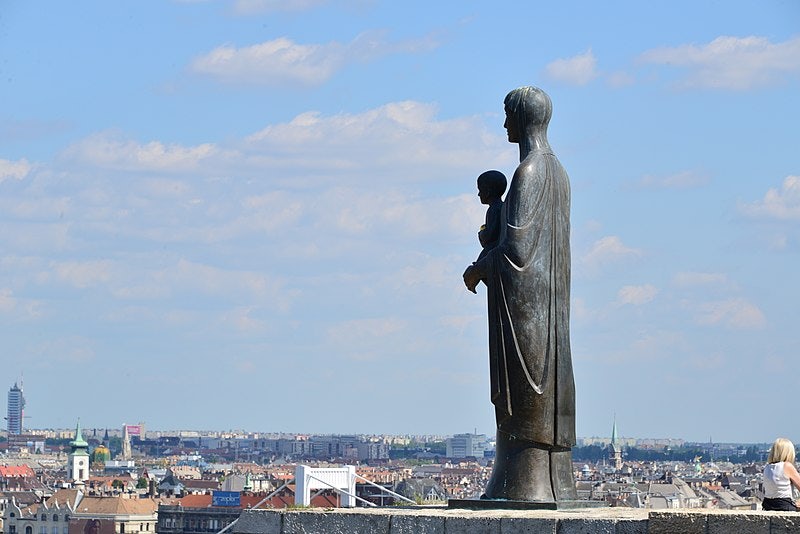 4) Built-in Balconies, Szőlő utca Prefab Block
This monstrous ten-storey prefab block, completed in 1970, is the biggest in the country. It is 338 metres long, that's longer than the Parliament. It comprised no less than 886 (!) apartments. What makes it particularly cheap-looking are the many dozens of balconies that were 'added' to the apartments illegally.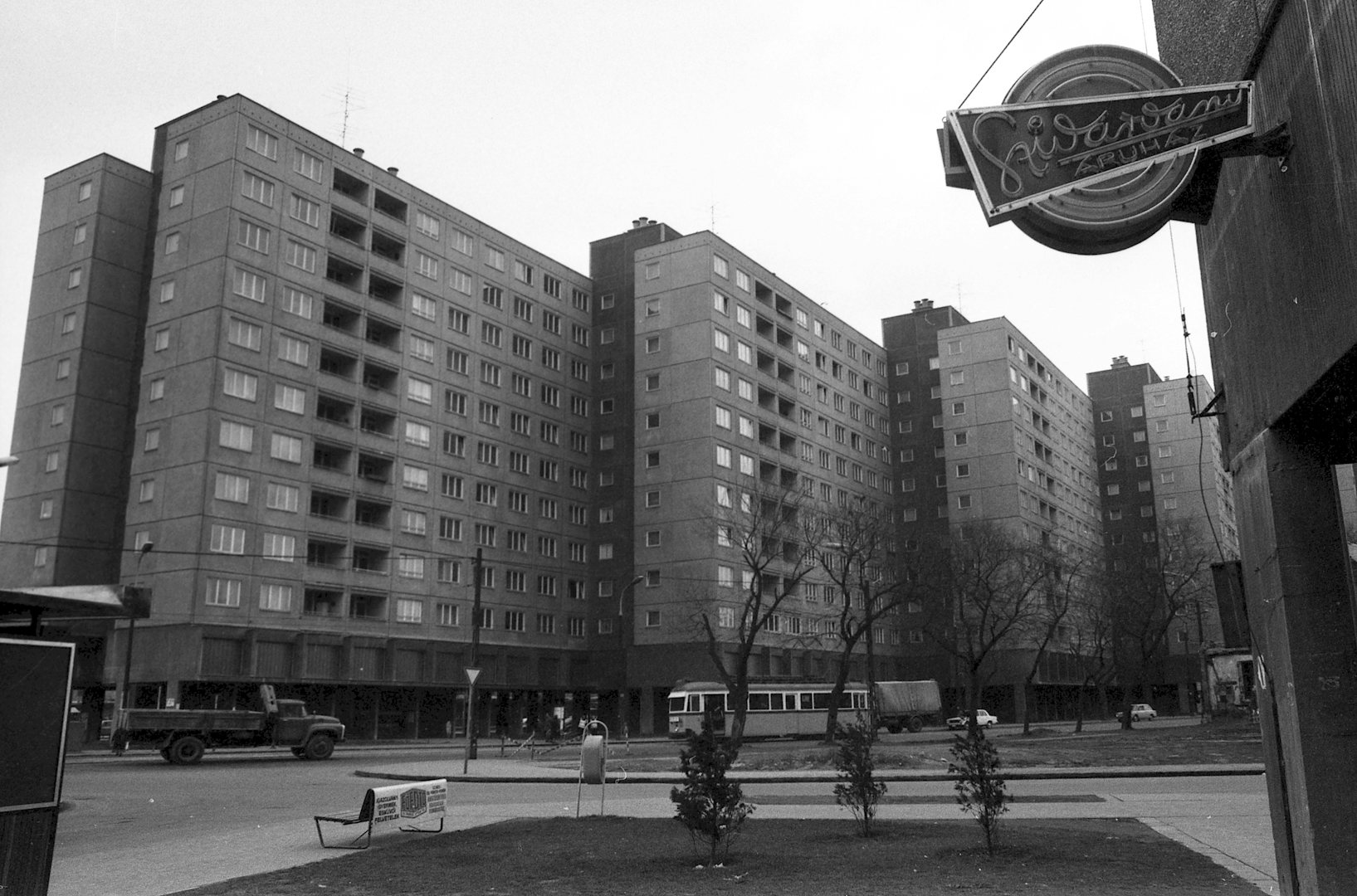 5) Organic extension of a Beaux Arts building
This two-storey typical building from 1867 was 'upgraded' in 1994 by the organic traditionalist Imre Makovecz (1935-2011): four more storeys were added in a highly tasteless, insensitive manner, and a monster was born. Makovecz was the architect of many iconic buildings; most of them stand by themselves – then the question whether they fit into the architectural context or not is less of an issue.
Suggestions?
Want to share new hidden secrets in your hometown? Are you the author of the next hot city guide? Or do you want to team up in some other way? We look forward to hearing from you!
Contribute
| | |
| --- | --- |
| Already a member? Log in. | New here? Sign up. |